Dubbed by many as the most depressing day of the year, Blue Monday is here again, leaving us all a little glum.
A combination of post-Christmas debt, cold weather and already feeling deflated with your New Year's resolution is enough to make January pretty crappy.
But instead of allowing yourself to feel the drag of the Monday-iest Monday ever, try these 10 ways to banish those Blue Monday blues!
Plug in to music, tune out to Monday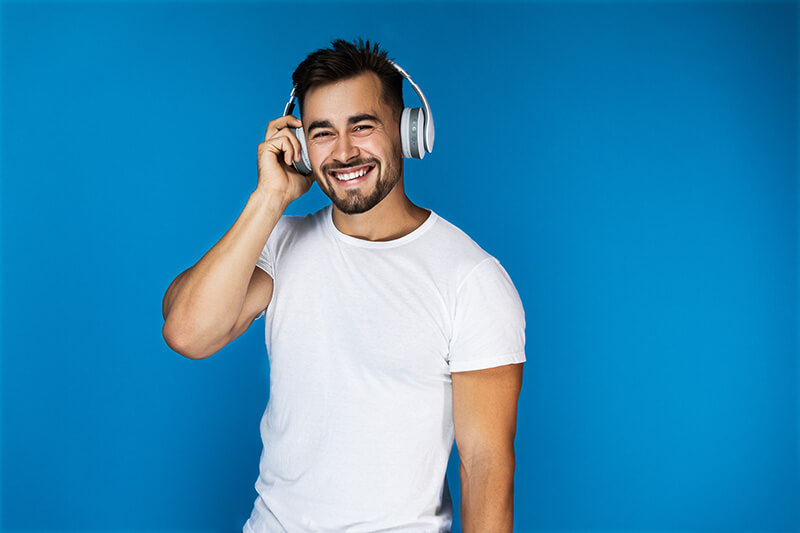 Whether it's your favorite guilty pleasure, or something quick and upbeat, experts say that plugging into music can boost your mood.
As well as the ability to make you feel happier, studies have shown music can reduce pain, depression, and improve your quality of sleep.
Although different genres of music can affect your mood in different ways, one online survey found that Wham!'s 'Wake Me Up Before You Go-Go' was the ultimate happy song. Plug your headphones in and don't be afraid to dance away those Blue Monday blues.
Workout for 20 minutes
We all know that exercise is good for our bodies and mind, making it one of the best ways to shake off a bad mood. While you may not feel like getting outside, trust us, you'll feel better for it afterward.
A quick 20 minutes of cardiovascular exercise can have long-lasting effects on your mood.
If you're feeling stressed this Blue Monday, a quick workout will get your heart pumping and those endorphins flowing. Studies have shown that regular exercise improves your mental health by reducing depression, anxiety, negative mood, and improving self-esteem.
So it's beneficial all year round, not just for that Blue Monday mood!
Exercise increases the levels of BDNF (brain derived neurotrophic factor) and other neurotransmitters. These help to repair the damage of ongoing stress and depression.
Eat a fishy dish
Incorporating fish into your diet can benefit your body in a number of ways. Oily, fatty fish, such as salmon, tuna, rainbow trout and sardines or mussels are packed with omega-3s.
Studies have shown that omega-3 fatty acids have been closely linked to mental health. As well as benefiting your mind, unsaturated fatty acids from omega-3 oils can help lower cholesterol levels. They can also help clear fatty deposits in your arteries.
Omega-3s work by altering brain chemicals associated with your mood – specifically serotonin and dopamine. Keeping those serotonin levels at a higher level can help curb feelings of depression and aggression.
Dopamine – or the 'happy chemical' – is released in response to enjoyable experiences.
And breathe…
Taking a moment to concentrate on your breathing can not only help alleviate stress, but also stop you running at full speed. Breathe in through your nose and hold until it feels ever so slightly uncomfortable, then slowly release.
Psychologists recommend doing this five times to help even out your neurochemistry, resulting in a mood boost.
When you stop and breathe through your nose, rather than the mouth, you take in the correct amount of oxygen as your air intake is restricted. When you take in too much air, oxygen levels increase a little too much, resulting in a hyper-alert feeling. Not quite what we're aiming for.
Holding the breath signals to our bodies that we're in control, while breathing out through the mouth rids any excess gases.
Laugh often.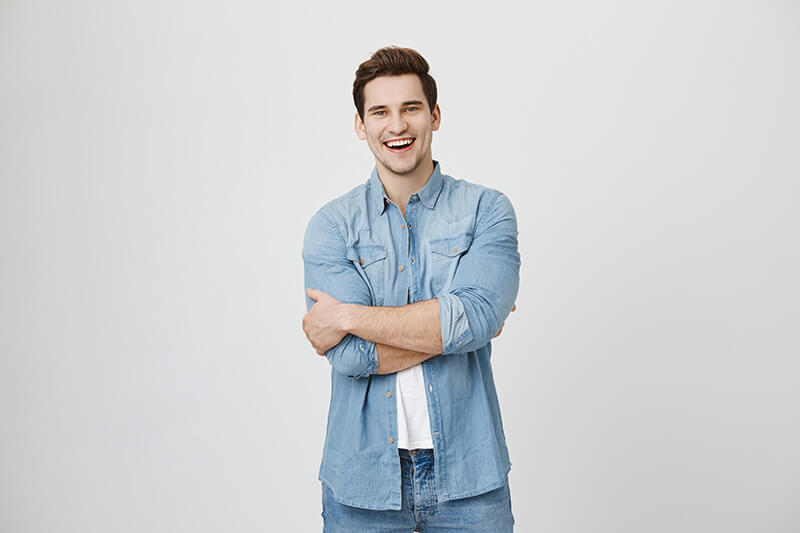 Laughing is good for the soul! As we laugh, our body relaxes, releasing endorphins. If you're reeling feel the rut of Blue Monday, try out your best fake laugh.
Yep, that's right. Your body can't tell the difference. Of course, a genuine laugh is a preferred antidote. So consider calling a friend for a good chuckle.
Experts have found that laughter – both real and fake – boosts the body's production of endorphins and provides good physical exercise. A Stanford University psychiatrist first began examining the physiological effects of laughter in the 1960s, encouraging us all to laugh a little more.
There's nothing better than your face hurting from laughing so much, right?
Pair your laugh with a smile.
A fake smile or laugh may have a positive effect, but smiling at a stranger and gaining a smile in return is one step further. Receiving a smile back makes us feel connected and safe.
Forming a connection is important to us. Feeling connected = feeling safe. And that makes us feel good.
Blue Monday may feel quite depressing, but there are plenty of ways to counteract it. When you're feeling low, the body boosts cortisol levels. When you feel safe, those levels decrease again. Getting a welcoming response from a stranger is powerful to our mood and that feeling of connection.
Finish your day on a high.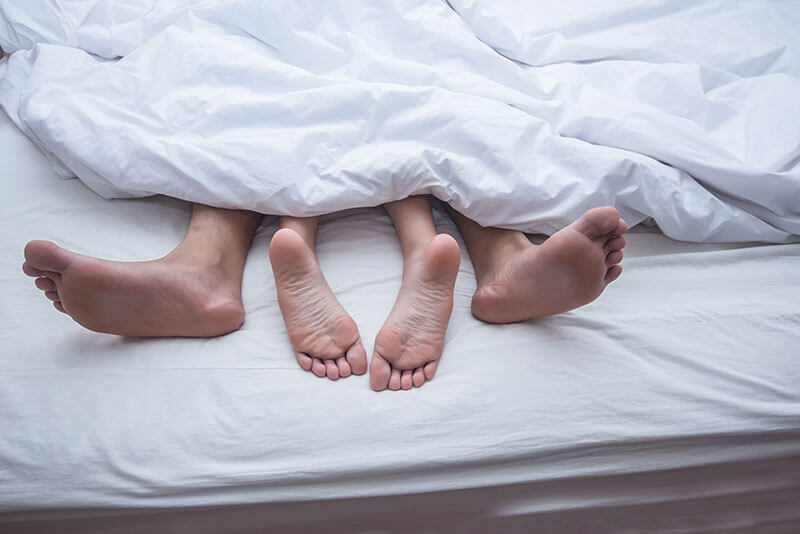 Waking up to the Blue Monday news may feel like a bum note, but you can ensure you end the day on a high.
You've laughed, you've exercised and now it's time for something else. Sex.
That's right. During orgasm, oxytocin is released. Oxytocin is a brain chemical that makes us feel happy. Experts have found that it can also calm fears and anxiety, as well as increase feelings of trust and contentment.
Sex with a partner you care for rockets to the top of the list of oxytocin-releasing activities. But if getting hot and sweaty under the sheets isn't possible, positive interactions with friends and family can increase the chemical as well. Maybe not quite to the same extent…
Nevertheless, get ready to kick Blue Monday's ass!