We all get that warm honeymoon phase at the beginning of a relationship, then as time goes by, that can simmer down into more of a slow glow. Now, we know that this may not be the case in every relationship, but we know we're referring to the majority.
To stop your passionate fire from dying out completely, it's important to spice things up and stoke the fire every so often. It's really exciting looking into all the things you and your partner could get up to. You discover what each other like in your bodies and personalities and it's easy to keep things hot.
As the routines start to become more concrete and you become more relaxed in your relationship, it can be easy for that sexual chemistry to fizzle out. When this happens, the effort is needed to romance one another.
Let's dive in and find out what you can try to keep things hot.
Get into some new positions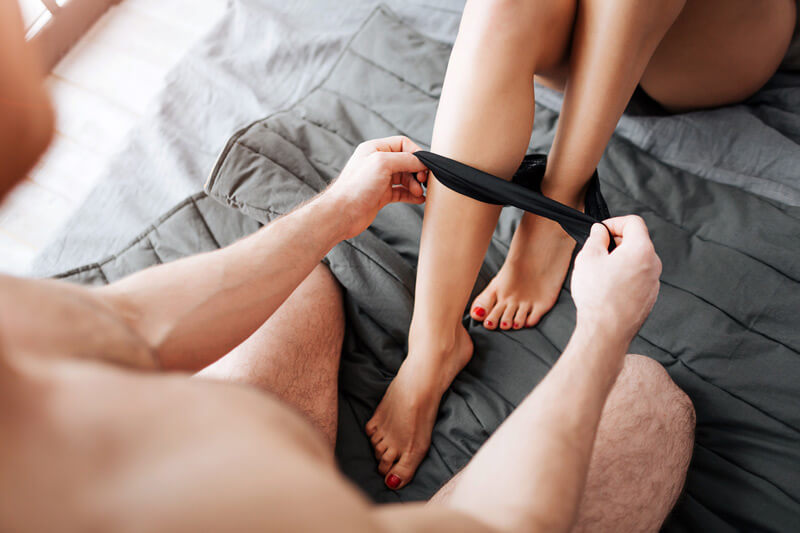 It's likely that most of us have heard of the Karma Sutra. It details 64 sex positions with the majority of couples becoming tired after three or four. From this vast array of positions, you'll find the ones that work for you both and then stick to those. However, shaking it up every so often is what can keep things alive. It's the element of the unexpected.
Usually, all sex positions begin from one of three starting points:
Standing up, lying side by side
Face-to-face vs. rear entry
Someone on top
After these, everything else is a variation. Once you've got those basic parameters, the world is your oyster. Perhaps try:
Rear-entry with your partner bent over the bed
Reverse missionary
Reverse cowgirl
If you try something new and it's not for you, there is nothing wrong with going back to what you know. However, it's also possible that you may both discover sensations you didn't think existed. It's important that you listen to your body and your partner.
Also Read: 6 reasons as to why you aren't rising to the occasion
Some can find trying something new scary as they're worried it'll be embarrassing. Even if the new position doesn't go well and becomes comical, it's not a disaster. See it as a chance to laugh and bond, sex is supposed to be fun after all.
Turn the lights on… or make it dark
Studies have revealed that those who are single prefer having sex with the lights on. In comparison to those in relationships or who are married who would rather have their intimate times in a darker setting.
Another study found that men who were exposed to bright light for a period of time during the day had a higher sex drive. They were also found to have increased testosterone levels.
If you are a couple that usually prefers sex in the dark, try keeping the lights on. Seeing each other during these intimate moments can really get you both excited. Guys are more visual creatures, so tend to get more excited by seeing things.
Vice versa, if you're a lights-on couple, plunge yourselves into darkness and see what happens. The lights-off method could work really well for those who love fantasy as the unexpected and unknown can be a real turn-on.
Explore sex toys
For some couples, sex toys are a key part of a long-term relationship. It's a rare occasion when women give up their favorite vibrators because there is someone in bed. The thing is, they shouldn't have to, toys can be a great addition to your sessions.
A shopping trip to your local adult store could have you entering a new world of possibilities to enhance your playtime with your partner. The options are endless and can include the likes of:
Cock rings to enhance pleasure
Penis sleeves to prolong intimacy or enhance size
Butt plugs or anal beads to add anal stimulation
Vibrators to stimulate the clitoris during penetration
Talk about fantasies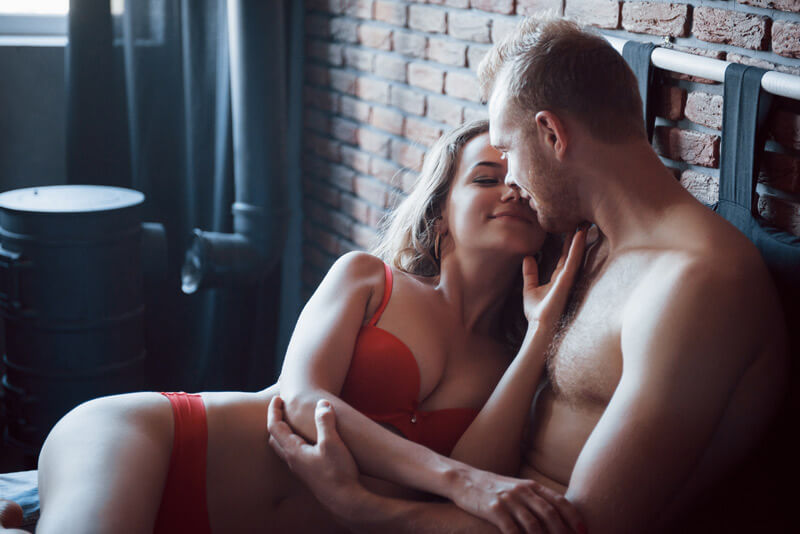 If you're wanting to know how you can best please your partner, why not use your best source? Why not ask them? There is absolutely no need to be ashamed of sexual fantasies. Ensure you both understand that your relationship is a safe space to talk about all your darkest desires.
However, it's important to note that opening up this conversation could mean that you find out something you didn't want to know. Better to find out now, rather than later, right?
Get sensual
After a hard day at work or a long day with the kids, sex is likely the last thing on your mind. But who doesn't love a massage?
Pull out all the stops with the music, nice sheets, and aromatic oils, and turn down the lights.
Also Read: How to gain confidence in the bedroom
A massage can be a great way to enjoy each other's bodies and bond without having sex. However, once you're all relaxed and that dopamine kicks in, who knows what might happen?
Play dress-up
Dressing up is something many couples steer clear of to avoid any embarrassment. But, if you are committed to it, sexual roleplay can make every sex session different and thrilling. You never know, you could uncover kinks and power dynamics, making everything more exciting.
Here are some dress-up ideas for you to look into:
Boss and employee
Student and teacher
Prisoner and guard
Doctor and patient
Get out of the bedroom
A great way to discover new things in the bedroom is to get out of the bedroom. When you both feel confident in your privacy, take your sessions to other places that suit you. This could be anywhere, such as:
Couch
Kitchen counter
Dining table
Office desk
Shower
Car
Swimming pool
Garden
Sex outside of your bedroom adds a hot vibe of spontaneity and a sense of impatience. Almost like you won't make it to the bedroom and you can't keep your hands off each other. It's likely that you had sex like this earlier on in your relationship and reigniting that spark is really rousing for you both.
Roughen it up a bit
Now, some may think this one can be intimidating. You love your partner and obviously don't wish to hurt them. However, with that being said, a survey found that 62% of women like rough sex. It's a subject that can be very open to interpretation, but the rough play could include:
Control (submissive/dominant)
Hair pulling
Choking
Biting
Spanking
Scratching
It's really important to talk to your partner about these things before trialing them. If you do attempt a little rough play, take extra care to not leave marks as these actions can easily look like assault. This kind of rough play should only be considered with a trusted partner, and gradually build this up so you're both safe.
Be riskier
Strap yourselves in as we're entering the danger zone now, a realm where only professionals dare to tread.
Sex in public is the ultimate thrill for many couples, from the rush of spontaneity to the risk of being caught. However, when it comes to getting caught, there are plenty of public places where having sex violates public indecency laws.
A fact you may not know is that sex on your balcony if it's public-facing is still a violation. There will also be many couples out there with the dream of joining the mile-high club. However, sex in a lavatory on an airplane is against the law. As is road head and any other sexual acts performed behind the wheel of a moving vehicle.
The other danger zones you might want to be aware of are:
Public parks
Back seats of cars parked in public
Alleys
Public beaches
There are more subtle public places you can try having sex such as a bathroom or vacant bedroom of a party. This one may surprise you, but sex in bathrooms of nightclubs is also very popular. An advantage of public sex is that if someone catches you, they will likely be too embarrassed to call you out. Instead, they'll probably just look the other way or leave.
Also Read: What is your perfect number?
Add a tasty treat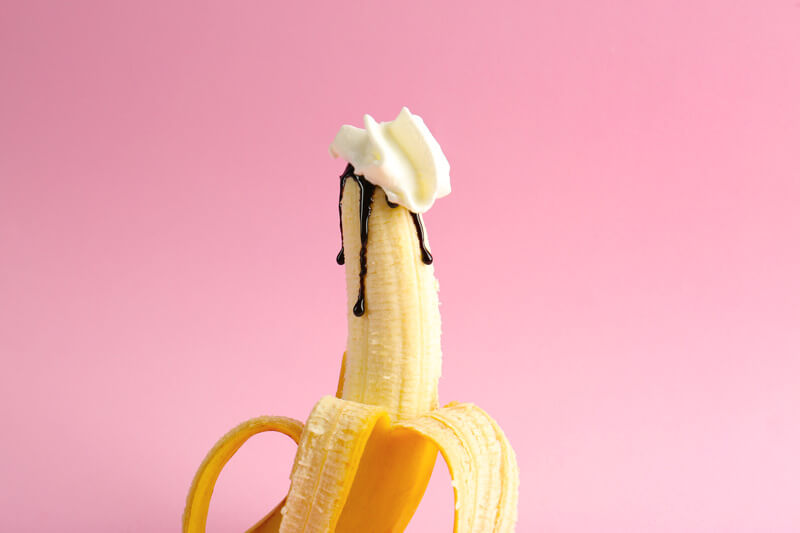 Go all out and try food play. This can be whatever you like, but typical items are:
Chocolate sauce
Whipped cream
Edible lubricant
Edible underwear
Conclusion
There you have it, a whole array of ideas for you to take away and try with your partner. Putting it mildly, sex does matter. For some, it's the glue that holds a relationship together. Research has shown that modern relationships can start to fail after just a few bad sexual encounters.
A partner may potentially not even share any dissatisfactions until it's too late. Alternatively, don't sit around and wait for that inevitably awkward conversation, spice it up now for a better sex life.
Rise to all occasions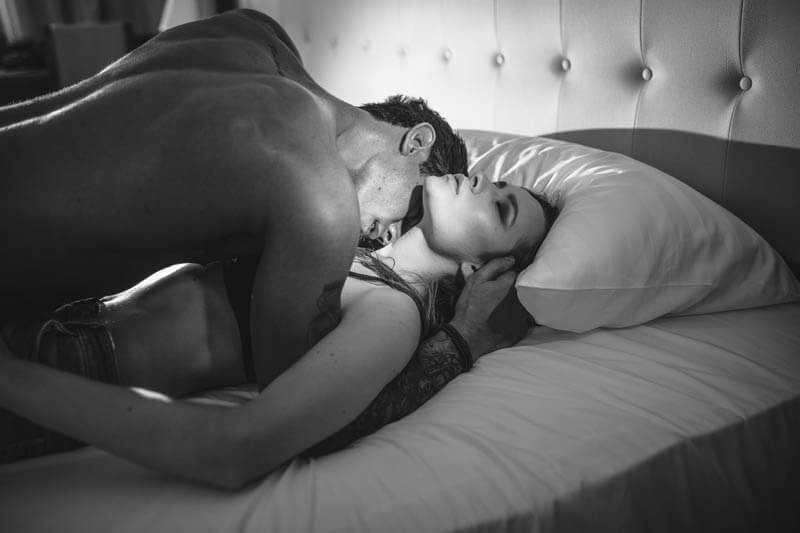 Would you believe us if we said you could reignite your sex life with just one pill a day?
Enter Viasil!
Viasil is a 100% safe and natural formula that completely transforms the way you perform in (or out) the bedroom. You can expect:
Increased sexual desire and confidence
Revamped energy levels
Revitalized stamina and endurance
Powerful, long-lasting erections