Erectile dysfunction is far more common than you might believe. Over 40% of men between the ages of 30 to 39 years will have experienced ED, and those percentages rise with age. This is an essential piece of information to keep in mind—you are not alone with this problem.
No matter how common ED is for men of all ages, it will always be an emotional and sensitive topic to discuss, and an even worse one to experience first-hand.
An observational study conducted by the NCBI has shown that written prescriptions for ED treatments don't accurately reflect this percentage (41%). This statistic means that ED medication is not the way most men choose to treat their erectile difficulties.
They are turning to home remedies for ED treatment, whether because they aren't comfortable talking to their doctor, or prefer a more natural method. And besides—who wants to sit in a waiting room for half a day to see a doctor for a prescription when you can order supplements online?
There are plenty of multivitamins out there for all manner of nutritional imbalance, so why not obtain at home remedies for ED the same way?
Let's look a little more deeply into the different types of erectile dysfunction, and the best ways to treat them.
What Will You Learn?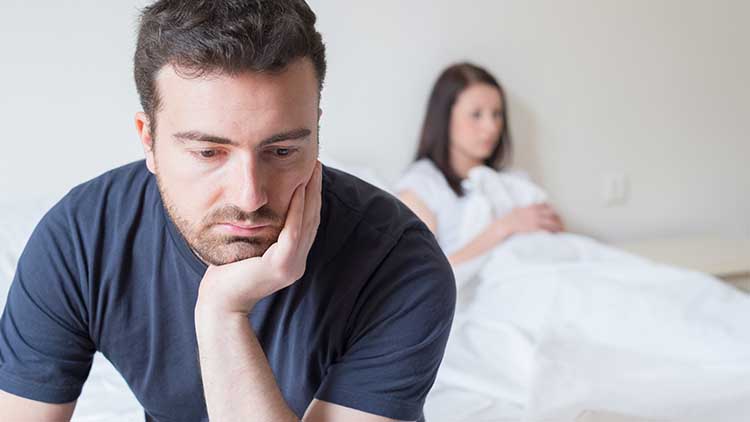 How Common Is Erectile Dysfunction?
As we mentioned before, a considerable proportion of men have had erectile problems at some point in their lives. ED can be caused by stress that triggers the lessening of the libido, an underlying health condition, or even medication used to treat a current health problem.
There are three components of complete male sexual function that are seamlessly integrated into how most men define their sexuality; complete ED is the lack of all three of these components:
The ability to gain and maintain an erection
An interest and desire for sex (libido)
Satisfactory ejaculation and orgasm
According to figures released by the University of Wisconsin Urology Department, around 5% of men over 40 years old have complete ED; this increases to 15% of men over the age of 70. Moderate (occasional) ED affects about 10% of men per decade of life.
This means that 20% of men in their 20s will have had an ED episode, 30% of men in their 30s, and so on. So, it stands to reason that the longer you have been sexually active, the more chance you have of experiencing the occasional erectile dysfunction event.
When Should I Try a Home Remedy For Erectile Dysfunction (ED) & When Should I See a Doctor?
If you have a recognizable psychological, environmental, or physical cause of your ED, you should see a doctor who may recommend further tests or counseling for you. Resolving to sort out your ED is the first step toward regaining control over your sexual function.
If you see nothing in your lifestyle that could be the reason for the loss of libido or the ability to gain and maintain an erection, we advocate home remedies for ED and impotence.
Before hopping aboard the home remedies ED treatment train, check that you are ticking a few of these boxes first:
Quit smoking
Get regular exercise (especially if you have sedentary employment)
Maintain a healthy diet and weight
Cut back or avoid alcohol
Do anything to decrease your stress levels (meditation, walking the dogs, cooking)
If you think you have anxiety or depression, seek help and reach out to someone
Look at the side-effects of any drugs you are taking
Make sure your last annual check-up gave you the all-clear for blood sugar levels, blood pressure, and cholesterol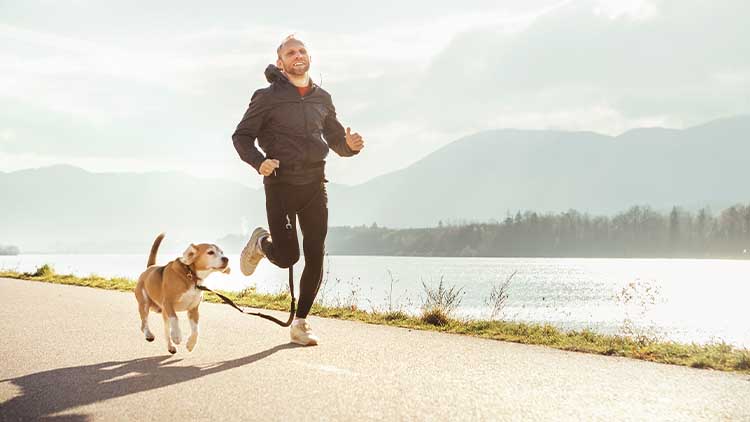 Home Remedies For ED
Enhanced sexual performance and home remedies for ED problems have been the topic of conversation for millennia. Ancient Romans swore by the benefits of oysters and other strange aphrodisiacal ingredients such as Spanish fly and roasted ants.
However, there are some tried and tested supplements and home remedies for ED that work. Some of these ED fixes have been in the at-home medicine chest for hundreds of years, and some are recent entries into the treatment of erectile dysfunction handbook; globalization has brought many ingredients to mainstream attention from far-flung regions of the world.
Supplementation For ED
So, you want to know what's out there in the supplementation market for ED. But a quick search on the internet results in a confusing barrage of misleading links and exhortations to resort to surgery or expensive medication.
We have done the sifting and weeding for you here—so let's cut to the chase with our list of the most commonly used natural home remedies and whether or not they work.
There are literally hundreds of over-the-counter supplements out on the market. They are a popular choice because a) You don't need to have an awkward chat with your doctor if you have had a recent normal check-up, and b) They are convenient.
The problem happens when these OTC remedies are taken in excess, without a clean bill of health, or if they have been bought from an uncredited supplement manufacturer.
Our online search has yielded the ED supplements out there that reach our extremely high standard criteria:
They improve blood flow (similar to medicines such as Cialis or Viagra),
they contain L-citrulline, Pycnogenol, or other ingredients linked to increased blood vessel dilation,
or they contain herbs that have been linked to improved erection and ejaculation.
These supplements are safe in the correct dosage and have been positively reviewed by a huge number of grateful recipients.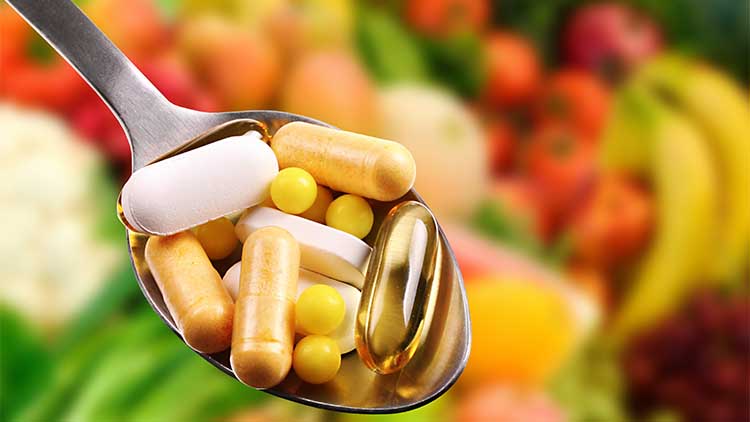 ED Supplement Guide
Some of these ingredients have been used by the Chinese, African, and other world cultures for centuries. Recent modern scientific studies have been able to test them and see if they cause any harmful side effects.
Although many of these ingredients have been tested to see if they interact well with other medications, it's best to ask your doctor before starting a course of supplements if you are on meds for chronic or acute illness.
Herb or Supplement: DHEA Dehydroepiandrosterone
Does it Work
There is evidence showing DHEA increases the libido of women and helps in the treatment of ED in men.
Safety/Side Effects
DHEA is safe in low doses but has been linked to acne breakouts. This is not likely to be a side effect for anyone who is not acne-prone or has outgrown the age of acne breakouts.
Herb or Supplement: L-arginine or L-citrulline
Does it Work
When you take a supplement that contains L-arginine and Pycnogenol (or any ingredient with similar properties to Pycnogenol) in combination, 92.5% of the men in the study experienced a normal, healthy erection without any harmful side effects. So, yes, it most certainly does work.
Safety/Side Effects
Don't mix a supplement that contains L-arginine with Viagra or a similar medicine. Some men have reported cramps and nausea as a rare side effect.
Herb or Supplement: Ginseng
Does it Work
Many erectile-dysfunction or male-libido boosters contain Panax ginseng (the most common form of ginseng in ED supplements). Don't let the word "herb" trick you into thinking it's as harmless as parsley. Ginseng is a potent adaptogen and immunostimulant.
It has been used as a home remedy to treat erectile dysfunction for centuries. Panex Ginseng is effective in treating ED, premature ejaculation, and impotence.
Safety/Side Effects
Panax ginseng is chockful of many active ingredients. It is safe for use as a short-term solution on its own, but there have been some reports of headaches in rare cases.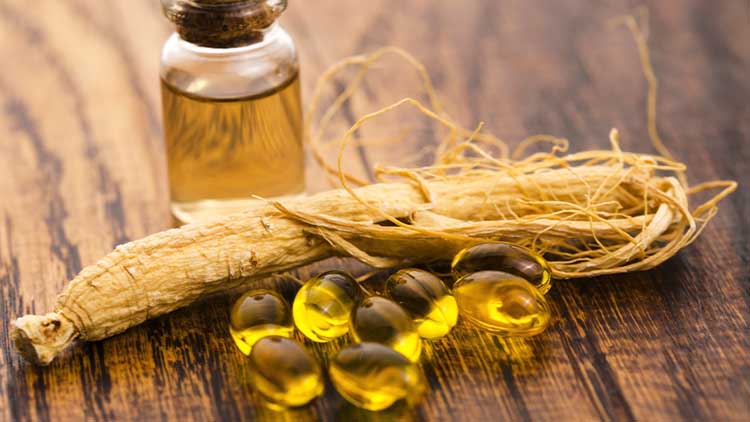 Herb or Supplement: Propionyl-L-carnitine
Does it Work
Propionyl-L-carnitine has been shown to improve erectile function on its own, and also when used in combination with other ingredients. It is a glycine linked to increased performance and better blood flow.
Safety/Side Effects
None
Herb or Supplement: Horny Goat Weed or Epimedium Brevocorum
Does it Work
As can be deduced from the name of this plant, it has long been recognized as an effective treatment for ED. One of the most outstanding substances in the herb is lacarrin. This compound is useful in blocking the harmful PDE5 enzyme, which is responsible for the reduction in blood flow.
Safety/Side Effects
If taken in excess, reports of palpitations and breathing difficulties have been reported.
Many supplements on the market contain the ingredients listed above; there are ED home remedies that contain these top ingredients and more. Some of the top home remedy ingredients for erectile dysfunction to look out for when you are shopping online:
Zinc: One of the key minerals that are frequently depleted by a stressful lifestyle
Citrus Sinensis (also called Citrus aurantium): Increases blood flow and capillary dilation
Ginkgo Biloba: Improved nitric-oxide production to maximize circulation
Fortunately, scientific development in the field of erectile dysfunction has led to researchers combining the best ED ingredients and home remedies into one supplement: Viasil. One dose of Viasil contains the systematically researched and proven ED remedies in the correct balance. After much deliberation, we believe that Viasil is the ED supplement with the best results and most positive feedback.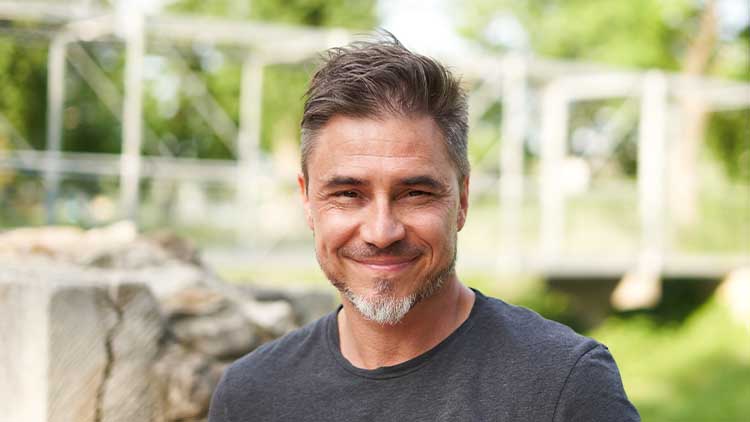 The Placebo Effect
Randomized clinical trials have been used to evaluate the placebo effect in ED cases. A group of test subjects was assigned to receive proven ED drugs, and the remainder were given a placebo (fake).
It stands to reason that because psychological inhibitions cause a certain percentage of ED cases, the placebo was able to bring relief in a section of these situations.
It's a case of mind over matter if the mind is given a boost. But it's not just the mind that may sometimes need a bit of a helping hand…which brings us to the next possible ED hurdle.
The Effect of Weight on ED
There is a controversial (and considered crude, by some) expression used to describe obesity being linked to erectile dysfunction: Nothing grows in the shade.
But consider this: When you gain too much weight, especially around the midriff and stomach, it can affect your self-esteem as well as cause a host of other health and sexual problems:
Lower libido
Depression
Lethargy
Breathing difficulties
Snoring (always bad news in the bedroom)
Making a few lifestyle changes such as switching to a Mediterranean style diet or exercising more will have that extra poundage melting off at a faster rate—and your sex life will thank you.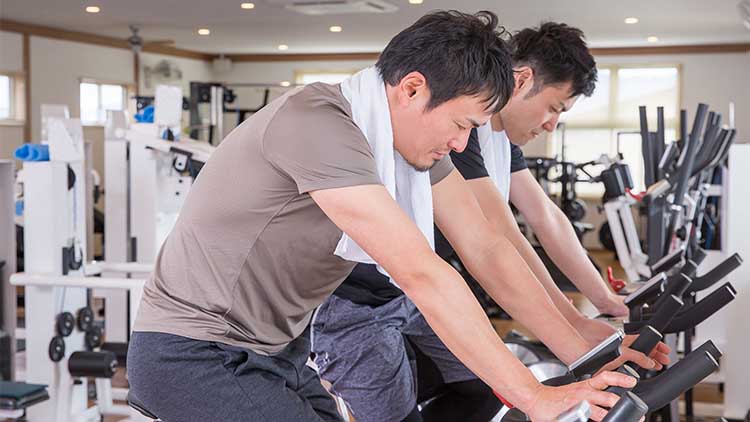 Are There Other Options for ED Besides Supplementation & Home Remedies?
Supplements are the ideal solution for a short- to medium-term fix, and home remedies are the best way to improve your penis health and wellness over the long term. But what about the quick-fix and instant ways to get a penis stiffer?
Penile Implants
An artificial prosthetic device is placed into the walls of the penis, and an inflatable balloon is inserted into the scrotum to enable it to rise. This solution to ED offers some risk and is no guarantee of satisfactory ejaculation. It is considered a last resort by the medical profession.
Acupuncture
One of the most popular complementary medicines available, acupuncture trials have unfortunately provided inconclusive results.
Massage
There have been cases of prostate massage being an effective treatment for ejaculation difficulties. However, there are more than a few male subjects in trials that felt uncomfortable with the experience.
If a sensual or therapeutic massage was given to the pubic, posterior, and groin area, without any form of penetration, then, hey, let's face it—not only is it a great way to relax, but only good things could possibly result from partners doing this.
Conclusion
As you see, there are in fact ways that you can try to treat your erectile dysfunction problems within the confines of your own home. With the home redies and supplementation for ED described above you can try and overcome your problems without having to see a doctor. However, we do always advise you to see a doctor when in doubt.