We all know that there's a bunch of things that can cause your hard-on to flop. We're talking about lack of sleep, stress, erectile dysfunction and of course, your diet.
Crappy eating habits can do more than help you pack on the pounds – they can ruin your performance in the bedroom, too.
Your blood vessels are the key to a rock hard dick when you need it the most, but when you're consuming lots of junk food they quickly get clogged and can't perform properly.
But you needn't fret, as we've collected some of the best foods around to power up your dick's hard-on. It's time to treat your body like a machine – filling it with only the highest quality fuel (aka, food) and maintaining it with some regular exercise.
So, what can you eat and drink to supercharge your performance? Take a look at these 15 foods to get you started.
Healthy fruit to boost your erection: Oranges and blueberries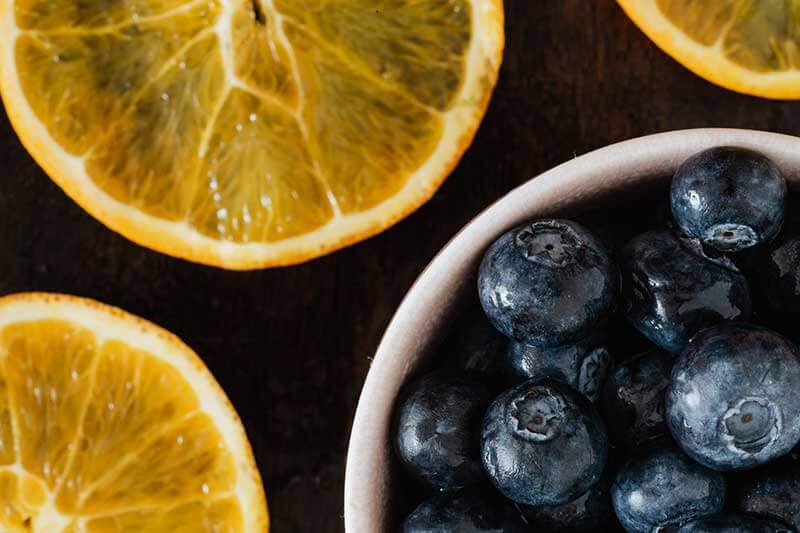 You may not realise it, but eating the right amount of fruit can have huge effects on your sex life. Studies have shown that guys who favour foods packed with certain flavonoids had a lower risk of ED – keeping their hard-ons strong and raring to go.
Fitting these fruits in your healthy lifestyle can work wonders, with little hassle. Blueberries are great for post-workout or breakfast smoothies, while oranges are perfect for grabbing on the go.
Food to improve your performance: Egg yolks, salmon and fortified milk
Vitamin D is just as important as your D itself. According to studies, egg yolks, salmon and fortified are all go-to sources of this crucial cock-enhancing vitamin.
Getting enough vitamins in your diet is important for a number of reasons. But when it affects your cock, there's even more reason to pay attention. Research has shown that insufficient levels of vitamin D have been linked with an increased risk of erectile dysfunction. Without the correct amount of D in your diet, your blood vessels can't relax, limiting the healthy flow of blood to your dick.
Power-up foods to improve your boner: Olive oil, legumes and whole grains
Heart disease is one of the most common causes of ED. So whether you're trialling the Mediterranean diet or following a balanced diet of your own, keeping your blood vessels clear of junk is always going to benefit your hard-on.
Loading up your plate with healthy veg, whole grains, legumes and olive oil will help to maintain a solid erection and keep your performance at an all-time high.
Also Read: Foods That Can Boost Your Libido
Bringing extra fibre and antioxidant-rich foods into your diet can have anti-inflammatory properties, promoting healthy blood flow – meaning plenty of rock-hard erections.
Plus, extra boner points: Studies into the Mediterranean diet have shown it can help you to shed any extra pounds, with a healthy weight also linked to firmer erections.
Vitamin C to keep you hard: Spinach, peach and peppers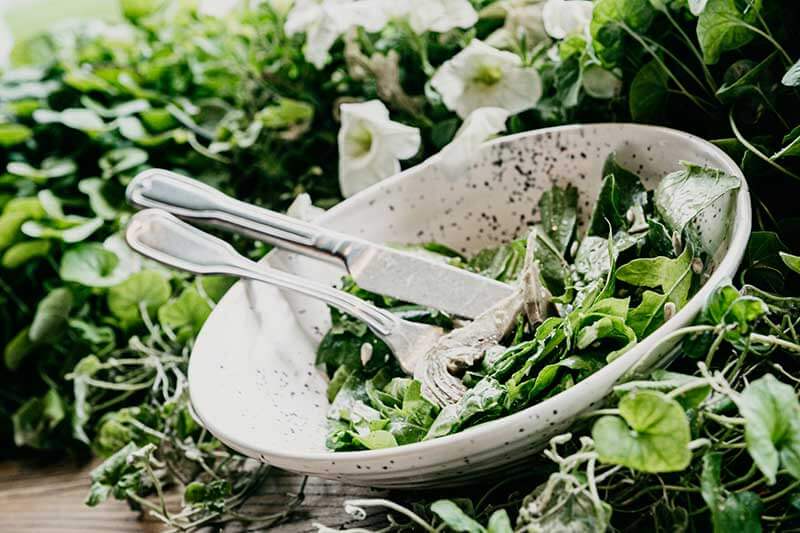 It's time to talk spunk. Did you know, vitamin C is the key to healthy sperm?
While you can take a supplement, of course, getting your daily intake through vitamin C rich foods isn't difficult. Spinach has become a popular favourite for smoothies, while peaches are great for a lunchtime snack and peppers are a common staple of many dishes.
Get your daily dose at a minimum of 90mg and no more than 2,000mg, for maximum benefit.
Fuel to supercharge your penis: Coffee
Who doesn't love a morning coffee? The good news is, studies have shown that those more likely to have 2 to 3 cups of coffee a day were less likely to report any erectile dysfunction (ED) related issues. So if you're keen on your morning brew, keep it up (quite literally!).
But why? Well, it's all about the arteries. The caffeine in your favourite cup of Joe helps the arteries in your cock to relax, increasing blood flow and producing an effect similar to ED drugs like Viagra.
Nuts to help your hard-on: Walnuts, almonds and pistachios
Instead of reaching for the crisps and biscuits, choosing nuts has been shown to significantly improve your dick's function – as well as the ability to orgasm, sexual satisfaction and overall sex drive.
Plus, pistachios are high in amino acid, boosting your body's nitric oxide – which is crucial in allowing the muscles in your cock to relax, therefore aiding a rock hard erection.
Eating healthily to improve your sex life
Although it may seem a little daunting to mix up your eating habits, incorporating these healthy foods can work wonders for your sex life.
Introducing healthy fruits, vegetables and even a cup (or two) of coffee in the morning can all benefit the blood flow to your cock.
Bringing these foods together will improve your overall health, weight and keep you feeling firm in the bedroom.