We all know by now that erectile dysfunction (ED) can be the cause of falling soft in the bedroom. Many people assume that ED is just a part of getting older, putting a dampener on your sex life.
That isn't quite the case. The inability to maintain an erection isn't always age-related.
Getting older doesn't mean you're going to develop ED for good. Although the risk can be higher as you age, there are ways to treat ED.
We've looked a little closer into what age men get ED and whether erectile dysfunction is inevitably on the cards as you get older.
What is ED, anyway?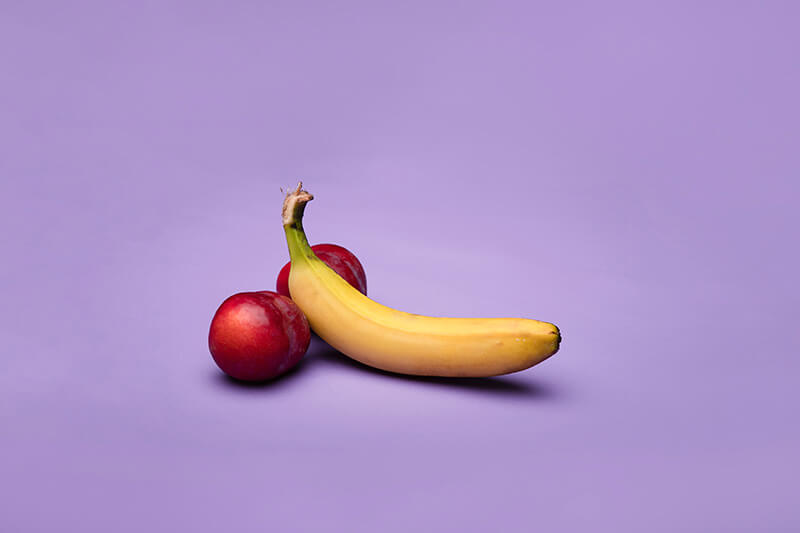 Sexual arousal in men may seem straightforward, but there's actually a lot more going on behind the scenes. In fact, it depends on a very precise sequence of key factors within the body which result in you getting hard.
Also Read: What Causes Impotence in Men Over 50? 
Firstly, the brain activates nerves in the penis, telling the muscles in your penis to relax. As they relax, blood can flow freely, filling the open spaces in the spongy tissue that runs the length of your penis.
While increased blood pressure expands the penis, membranes around the tissue help to maintain your hard-on. When this pattern is interrupted, it can result in difficult to maintain an erection long enough for sex.
What age do men get ED?
There are many things we associate with aging, including erectile dysfunction. Although many men believe their inability to maintain an erection is due to their age, this isn't always the reason. Although erectile dysfunction may become more common with age, it is very much treatable regardless of how old you are. So, it's not quite as inevitable as you might first think…
Although ED can become more frequent as you age, there are actually many other causes that aren't related to how old you are.
Your health and ED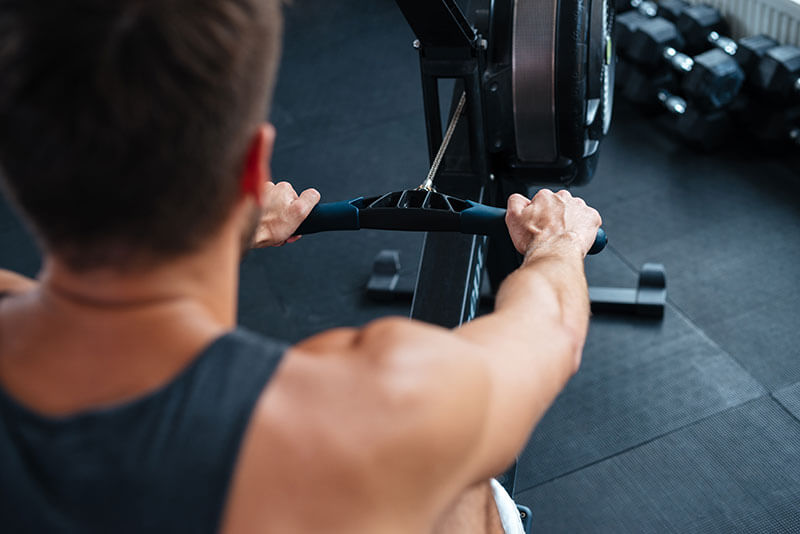 There are many medical causes of ED. These can cause a huge amount of disruption in the sequence we mentioned earlier, causing your erection to fall flat.
They include:
Low testosterone
Heart disease
Obesity
Enlarged prostate
High cholesterol
Diabetes
Hypertension (high blood pressure)
Parkinson's disease
Sleep disorders (such as sleep apnea)
Multiple sclerosis
While these vary in their severity, it's worth pointing out testosterone's role. Your testosterone levels can affect your libido and energy levels, which in turn control arousal impulses triggered in the brain.
As a result of diabetes, the nerves that signal increased blood flow can also be damaged.
The American Diabetes Association claims that a male with type 2 diabetes is twice as likely to have low testosterone in comparison to a man without diabetes.
If you're concerned about diabetes and its links with low testosterone levels, consult a medical professional who can test for nerve damage. Heart disease strikes another major conflict when it comes to your erection, as it can result in the constriction of blood flow, blocking arteries and causing your erection to flop.
What else can cause ED?
Your erection and age – or medical issues – aren't necessarily linked.
There are other common causes of ED, including:
Use of tobacco
Anxiety
Depression
Prescription medications
Heavy alcohol consumption
Yep, "whisky dick" really is a thing. The way alcohol impacts your hard on is by slowing nerve communication within the brain and throughout the body. This can impact arousal signals and physical coordination, which often results in bedroom fumbles and a not so hard erection.
We all know smoking is bad for us. Tobacco can not only restrict blood flow but also increase your risk of serious diseases that can further impact erectile function.
As well as smoking, some medications can affect your erection. For some, ED can be a common side effect. Always consult your GP if you notice any side effects in relation to recent medication changes.
However, the following drugs are common culprits when it comes to ED:
Hormone therapy
High blood pressure medications
Calcium channel blockers
Antihistamines
Antidepressants
As well as medications and medical conditions, psychological and emotional triggers can also lead to erectile dysfunction.
It's natural to get performance anxiety when you've got a lot on your mind. Worried about work? Stressed about money worries? Missing a family member or grieving? These are all totally natural feelings to have, and any of these feelings can impact your desire for sex.
Of course, even the slightest erection issue can feel like a continued worry. A single experience can lead to performance anxiety and perhaps cause a dent in your self-esteem or sexual ability.
Lifestyle tweaks to improve ED
When it comes to physical and emotional causes of ED, the good news is, they can be easily managed.
For example:
Quitting smoking
Losing weight
Practice stress management healthily
Improve communication better with your sexual partner
Although it may take a little trial and error to find out what works the best, they will undoubtedly help. If you're still unsure what could be causing your ED, speak to a medical professional for advice.
Conclusion
Although the likelihood of erectile dysfunction with age is greater due to naturally decreasing levels of testosterone, the average age for ED kinda depends. Age and testosterone, however, aren't the sole culprits affecting a man's ability to maintain an erection.
While many men still think there's a specific ED age, this most certainly isn't the case. In fact, most causes of erectile dysfunction aren't directly due to age, but instead a result of underlying medical problems.
If you're struggling with erectile problems, speak to your doctor for a brief exam as there could be more than one cause.
Or, why not give Viasil a try? Our 100% natural male performance enhancer is fast-acting, safe, totally natural – all with zero side effects. Guaranteed.
When you introduce Viasil into your daily routine, you can expect renewed sexual stamina, rock hard erections and an awakened libido that'll keep you going for hours.