Could there be a hidden arterial disease that might be clogging up the blood flow to your penis? If a physical condition causes your ED, it is essential to have it diagnosed. Find out if fatty deposits in your arteries are causing ED.
ED is a common condition with many different treatment options. Atherosclerosis is a disease in which fatty deposits (plaque) builds up inside your arteries (the blood vessels that carry oxygenated blood to parts of the body) and harden.
If you are experiencing ED, it could be your body's way of telling you that you have hardening of the arteries, because atherosclerosis and erectile dysfunction are linked.
What Will You Learn?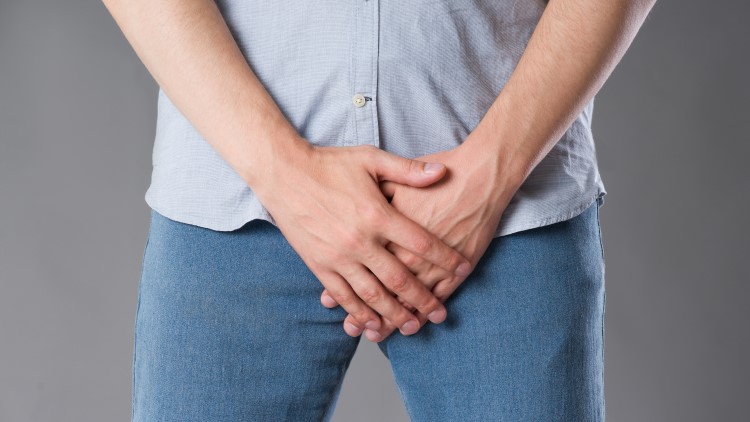 What Is Atherosclerosis?
Atherosclerosis is a secret, hidden disease. Your arteries, which carry oxygen-rich blood all over your body, begin to clog with a plaque-like substance consisting of cholesterol, calcium, and fat. If the process is allowed to continue, the plaque hardens and leads to the arteries narrowing.
Think of it like a garden hose being filled with clay that solidifies; watering the garden will get increasingly more difficult.
Atherosclerosis leads to severe health problems such as strokes, heart attacks, and even death. One of the signs indicating the possibility of atherosclerosis is ED.
Gaining and maintaining an erection always centers around blood flow. As crucial as blood flow is in the penis, there can also be psychological reasons that get in the way as well.
A large percentage of the male population believe that erectile dysfunction is simply a sign of the general health decline that is linked with the aging process.
This idea can get in their heads and cause a loss of assurance about their sexual performance and erection, which only makes the problem worse. And we're here to tell you that erectile dysfunction is not a healthy sign of aging in men.
It can be a sign of clogged arteries in the penis, and these penis clogs can be healed with lifestyle changes.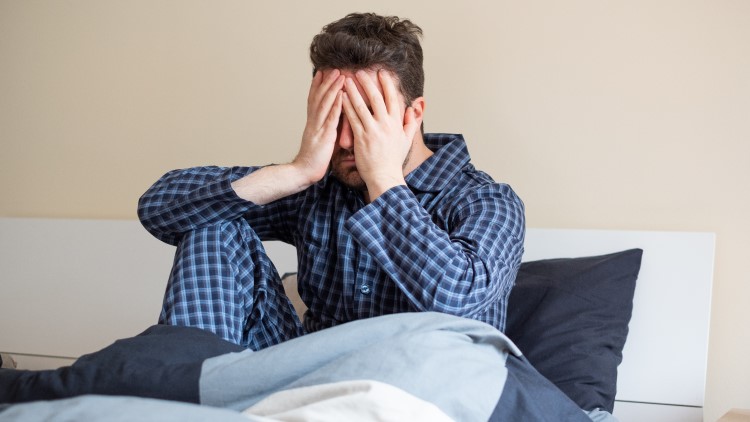 How Can a Penis Clog Cause Erectile Dysfunction?
To understand the cause of erectile dysfunction, you have to know some fundamental male physiology.
The penis contains two spongy balloons consisting of a network of veins (taking the blood back to the lungs to get more oxygen) and arteries (bringing oxygen in).
When the body is aroused, the brain signals the penis arteries to relax.
This allows the blood to flow into the penis.
As the arteries begin to fill up, they squeeze the veins closed.
When the veins are shut off, it prevents the blood from flowing out.
The faster the blood flows into the arteries, the firmer your erection will be.
If the arteries in your penis are clogged by early stage atherosclerosis, this will slow down your blood flow and weaken the erection. Most health and wellness regimens focus on atherosclerosis in the arteries around the heart because a blockage here can cause a heart attack or even death.
ED could be a sign of penis clogging—and then it's only a matter of time before the large arteries surrounding the heart also become clogged.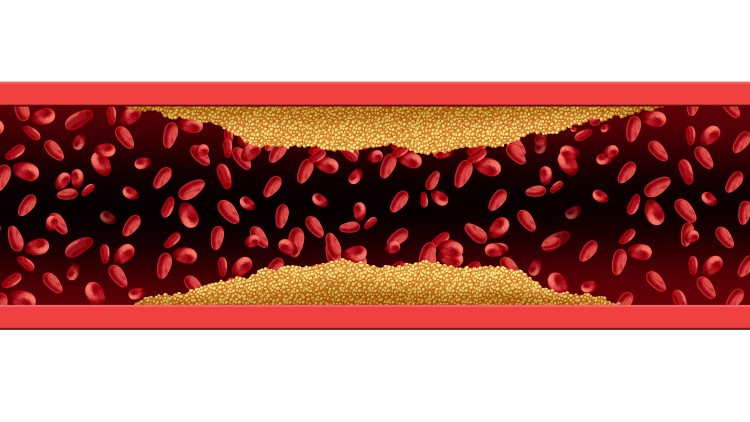 Lifestyle & Genetic Factors That Contribute to a Predisposition to Atherosclerosis
PDE5 drugs can relax arteries temporarily, but they don't unclog the penis. Medicines and supplements work by boosting the nitric oxide effect; nitric oxide is a gas that causes the blood vessels to widen all over the body.
If you are concerned about erectile dysfunction and want to improve the blood flow in your body naturally, you will have to change your diet. Diet and exercise are the only way to reverse the early stages of atherosclerosis.
You can unclog your arteries by avoiding high-cholesterol foods:
Red meat
Chicken skin
Eggs
Full fat milk
Cheese
Changing to a low cholesterol diet takes discipline and a long-term goal. As you work toward lowering the cholesterol in the meals you eat, you can also boost the nitric oxide production in your body by eating foods rich in nitrates (not nitrites, which are carcinogenic preservatives used to cure meat).
Foods High in Nitric Oxide-Boosting Nitrates
The number one nitric oxide and sexual performance-booster miracle food is pistachios.
Other nitrate-rich foods include: Arugula, lettuce, spinach, celery, cilantro, bok choy, and watercress
Foods with Medium Nitrate Levels
Celeriac, endive, fennel, cabbage, potatoes, leeks, and beets
Foods with Low Levels of Nitrate (but still better than junk and over-processed food)
Tomatoes, onions, apples, chilies, broccoli, cucumber, carrots, green beans, sweet peppers, and eggplant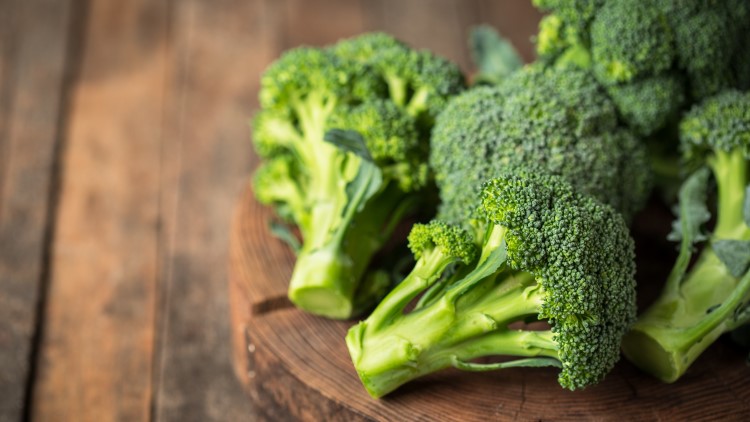 Lifestyle habits that will have a negative impact on both your propensity toward developing atherosclerosis and your sexual performance are:
Depression
Stress
Lack of exercise
Hereditary atherosclerosis in your family tree
Alcohol and recreational drug use
Smoking
The main contributor to atherosclerosis is stress. When we become stressed, we produce higher quantities of cortisol into our bloodstream. Long-term stress increases triglycerides, cholesterol, blood pressure, and blood sugar.
These are all indicators in the increased promotion of plaque build-up in arteries.
One of the most beneficial ways of combating stress is a massage. If massage is used as a precursor to sex, the body is less likely to inhibit blood flow to the penis, and let's face it—a relaxing and sensual time can be the perfect way to de-stress.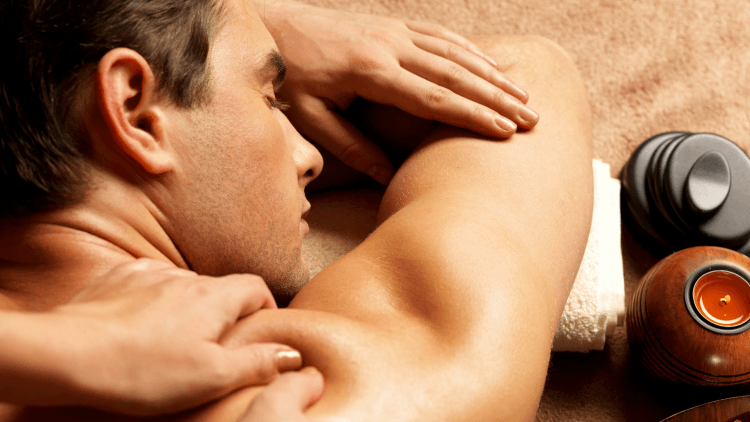 What Can You Do to Treat a Penis Clog?
There are several ways you can treat a penis clog. Let's go through the options you have, so you can try to decide for yourself which option suits you best.
Speak to Your Doctor
If you suspect that your ED is caused by the hardening of the arteries in your pelvis, you should see a doctor right away (if you haven't done so already). Your doctor will conduct comprehensive tests to ensure you have overall good health or if your lifestyle has caused some health problems, including ED.
What Happens if the Doctor Diagnoses Me With Atherosclerosis?
The most important thing to do if you have been diagnosed with atherosclerosis is to work closely with your health care providers and doctor to avoid more serious complications than the ones you are already evidencing.
Your medical team will prescribe a treatment plan for you to follow in conjunction with medication. You will also be required to schedule regular clinic visits and have blood tests.
Psychological Issues & Support After Finding Out You Have Atherosclerosis
When you have been diagnosed with an atherosclerosis-related disease such as erectile dysfunction, you may experience high anxiety, stress, depression, and fear.
These must be counteracted by the strictest pro-active mindset and lifestyle enhancers. These emotions are the very feelings that cause ED in the first place.
Talk about your dilemma with your doctor or health care practitioner. If you feel isolated by your problem, you may benefit from counseling or psychoanalysis. If you are a good candidate, you will be put on anti-depressants to complement your atherosclerosis meds.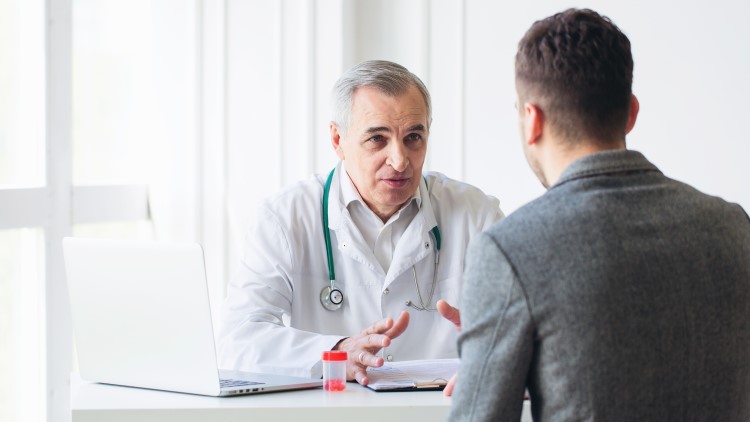 What Are the Best Foods to Treat ED & Atherosclerosis?
Some physiological experts estimate that erectile dysfunction could precede a coronary artery disease by two to five years. As you can see in the diagram above, the arteries in the penis are so small and narrow that they are the first to become clogged, more likely than not.
The link between CAD (Coronary Artery Disease) and ED is especially significant for males under the age of 60 years old, and who don't have any other apparent risk factors indicating heart diseases, such as high blood pressure or arrhythmia.
As part of the change-up to more exercise, healthier diet, and quitting smoking, there are several ingredients you can eat to boost levels of nitric oxide for better sexual performance and lower your risk of developing hardened arteries.
Remember that nitric oxide is generated in the bloodstream by the amino acids cycling back and forth. The best amino acids to have in the blood vessels are L-citrulline and L-arginine, especially if you are under 40 years old. So begin eating these boosters now in your diet or as a supplement:
Pine nuts
Peanuts
Walnuts
Almonds
Brazil nuts (in moderation)
Pistachios – the king of cholesterol- and penis clog-fighting nuts
Oats
Wheatgerm
Millet
Pumpkin
Sunflower
Watermelon has one of the highest concentrations of L-citrulline found in nature. But if you want the most amino acid bang for your buck, you should eat the white rind of the watermelon.
If this is too sharp a taste for you, try pulping the white watermelon rind in a blender first and adding it to a smoothie. The pungent foods like shallots, chives, garlic, onion, and scallions are high in L-citrulline, but these are best taken in pill form…if you still want to smell good, that is!
Citrulline (L-citrulline) boosts nitric oxide the most and can be one of the best foods to add to your diet to help fight atherosclerosis and ED. As we have mentioned before, watermelon is packed full of this amino acid. If you had to choose one foodstuff to eat on a regular basis, it would be yellow watermelon…also known as the cantaloupe.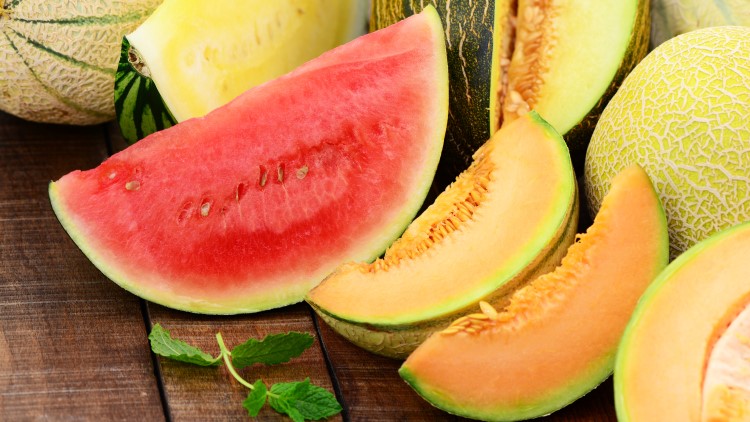 Cantaloupe contains four times more citrulline than other foods, and it forms arginine in the body after it has been eaten. This is then converted to copious amounts of nitric oxide in your cells. So, get yourself down to the farmer's market this weekend and buy all the yellow watermelon/cantaloupe you can find.
However, there are no foodstuffs that can fully mimic the effects of a PDE5 pill. But why should anyone get into the habit of taking a pill to obtain and maintain an erection when they can eat themselves to a more healthy, happy, and amorous lifestyle?
There have been countless testimonials from previously unhealthy ED patients who healed themselves with judicious amounts of nutritious food, exercise, and lifestyle turnarounds.
To make the change to a healthy diet that unclogs the arteries is hard. It sometimes looks easier to keep swallowing pills. However, no medicine can save someone who smokes, drinks a lot of alcohol, and lives a sedentary life in front of the television.
The signs of atherosclerosis will occur early on in an unhealthy lifestyle, and it's sure to manifest itself in the form of ED.
The Link Between Atherosclerosis & Erectile Dysfunction
The direct relationship between atherosclerosis and erectile dysfunction is undeniable. The fact that ED can be the harbinger of heart disease and CAD is not only a useful lifestyle warning but the catalyst for you to truly change your attitude to health and wellness in general.
If ED is accompanied by other signs such as shortness of breath, loss of libido, and lethargy, there is even more need for anyone exhibiting these indicators to make a doctor's appointment at the earliest opportunity.
Don't forget that there is a tremendous upside to having a diagnosis and detection of early-stage arterial blockages in the penis. It means you will have the double-bonus of being able to make changes in your diet and lifestyle at a point where it will still make a considerable difference in both your health and your sexual performance.