We all know what Viagra is. The little blue pill is commonly considered the ultimate treatment for erectile dysfunction (ED). However, it is just one of many options. This includes generic Viagra – a cheaper Viagra alternative.
Viagra and its generic counterparts are just a few of the many prescription medications around to treat ED. Although ED is incredibly common, one study revealed that out of 27,000 men suffering from erectile issues, only 58% sought medical advice. With a 2019 study revealing that between 3 and 76.5% of men experienced ED globally.
Although Viagra tends to be the go-to for ED medication, the chances are you've come a few across. These include Levitra (generic name vardenafil) and Cialis (generic name tadalafil). These ED treatments belong to a collection of drugs called phosphodiesterase-5 inhibitors (PDE-5 inhibitors), meaning they work similarly. Each of these ED medications help by relaxing muscles in your member, improving blood flow.
What is Viagra?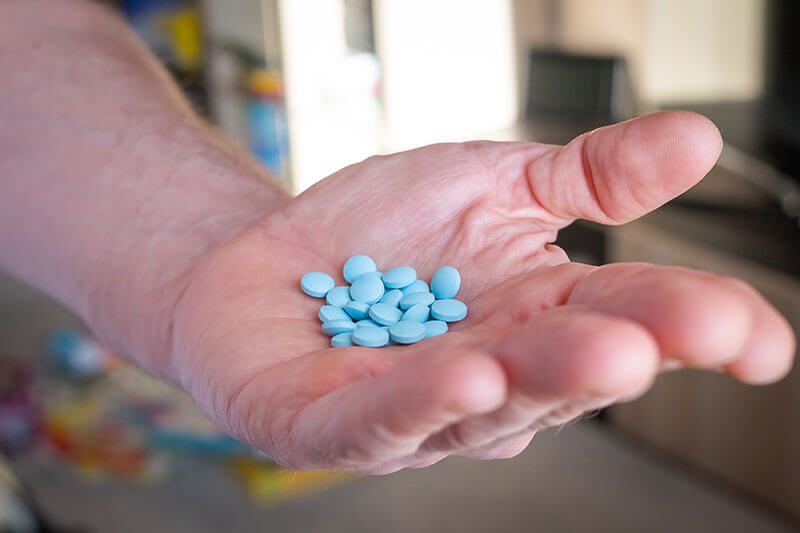 Manufactured and sold by Pfizer, Viagra is actually the brand name of sildenafil. The active ingredient that powers Viagra is called sildenafil citrate. Viagra comes in three available dosages, 25mg, 50mg and 100mg.
For men that suffer from erectile dysfunction, Viagra is best taken between 30 minutes and 4 hours before sexual activity. Although Viagra can help you get hard in just 12 minutes, studies show it actually peaks between 30-120 minutes.
There are a variety of factors that can impact the effects of Viagra. These include your age, overall health and diet.
Although you may not realise it, Viagra wasn't originally designed to get you hard. Hypertension was its original treatment aim. However, during trials, studies showed that participants were increasingly getting wood.
In 1998, the famous little blue pill was approved by the FDA for the treatment of erectile issues. By the end of 2005, more than 27 million men worldwide had been prescribed Viagra.
What is Generic Viagra?
Put simply, "generic Viagra" is another term for erectile dysfunction medication that includes the same active ingredient and dosage as Viagra. Generic versions and the famous Viagra itself are bioequivalent – meaning they act and produce the same results.
There are two main differences between generic Viagra and the little blue pill. One is quite simply the brand name, "Viagra" and the other is the cost.
Does Generic Viagra Work?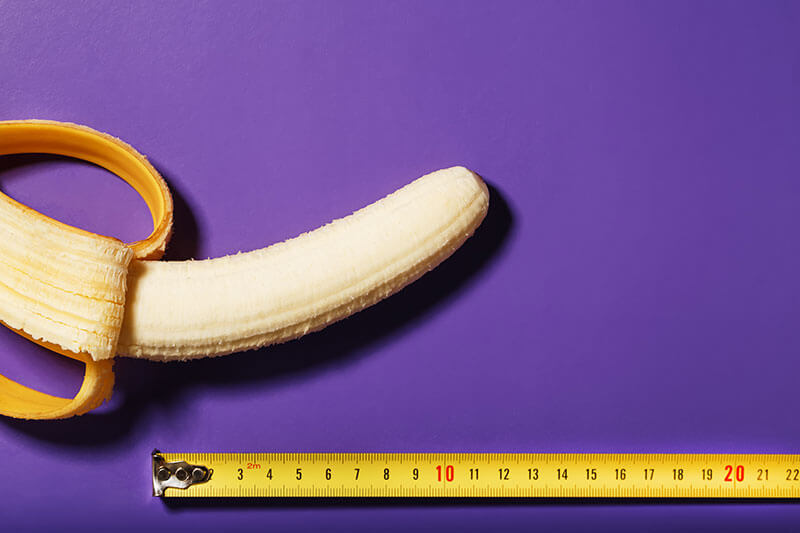 Viagra – or the little blue pill – is known all over the world. But many don't realize that the active ingredient in Viagra (sildenafil) is actually available generically.
Essentially, for as long as the generic Viagra contains sildenafil, it should work the same way.
What is Sildenafil?
Sildenafil is the active ingredient found in Viagra and generic versions. The use of sildenafil isn't unique to treating erectile dysfunction, however.
In fact, sildenafil was first intended to treat chest pain and angina. However, patients prescribed sildenafil for chest pain reported an interesting side effect, an increased amount of erections, and it was soon after approved to treat erectile dysfunction.
Since then, sildenafil's indications have expanded to include pulmonary arterial hypertension in addition to erectile dysfunction. Revatio and generic sildenafil 20 mg are used for high blood pressure and pulmonary arterial hypertension. Viagra and generic sildenafil 25 mg, 50 mg, and 100 mg are used for erectile dysfunction.
In the same way that generic versions of Viagra have been developed, the same exists for Revatio. These generic drugs also contain the active ingredient sildenafil. Although Revatio was created to treat a different problem, its generic counterparts are frequently used to treat ED. This also allows for different dosage sizes.
While Revatio is only available in 20mg doses, generic versions can be prescribed in 40mg, 60mg and 100mg amounts. These dosage variations allow for a little trial and error for maximum effect with few side effects when treating ED.
Sildenafil vs Viagra
Since sildenafil is the active ingredient used across Viagra and generic Viagra, they work in the same way. However, this does mean they potentially have the same side effects.
While you might have only heard of the good effects of Viagra and sildenafil, be aware that they do have some negative side effects. According to our friends at Iodine, people taking Viagra typically report side effects like headache, flushing, low blood pressure, abnormal vision, indigestion, and an erection lasting longer than five hours.
Be sure to speak with your doctor or pharmacist if you experience any of these side effects for a prolonged period of time.
But how much does generic Viagra cost? In comparison to branded Viagra, very little. The original little blue pill can set you back up to $70 a pill, while generic Viagra can be round for as little as $2. However, finding the right product is important to ensure you're receiving the exact ingredients and dosage.
Viagra is the most counterfeited drug in the world
The problem of counterfeit Viagra is so widespread that Pfizer has even created their own security force to help cut down the number of unregulated drugs on the market. This team, called Pfizer Global Security, works with law enforcement, pharmacies and wholesalers to monitor and improve surveillance on the distribution of counterfeit Viagra.
Why is this so important? One study done by the Pfizer Global Security team found that nearly 80% of online sites that claimed to sell Viagra were actually selling a counterfeit. The team even found dangerous additives like blue printer ink, amphetamines (or speed), rat poison, road paint, and floor wax hidden in counterfeit Viagra—things you definitely don't want to put in your body.
Sildenafil is available without a prescription in the UK
In the United States, Viagra and sildenafil are only available by prescription. But in the UK, patients can buy Viagra over the counter without a prescription. It is sold under the name, Viagra Connect, and comes in a 50 mg tablet for around $25 US dollars for four tablets.
This decision by the Medicines and Healthcare Products Regulatory Agency (the UK's version of the FDA) was aimed to reduce the amount of black market, unregulated Viagra tablets being sold.
Conclusion
While many men prefer to avoid their doctor to discuss erectile issues, buying Viagra online is not the answer. As research has shown, nearly 80% of online sites claiming to sell branded Viagra are actually counterfeits. It's just not worth the risk to your body.
While generic Viagra is available, and the costs are low, the side effects are still something to be aware of.
Don't fill your body with junk. Why not try a 100% natural male performance enhancer? Viasil can help you combat erectile dysfunction, without the horrible side effects.
Its fast-acting formula will transform your sex life in no time, reignite your sex drive and keep you going at it for hours. It's time to wave that flagging libido goodbye, with our natural, safe and 100% legal formula.