No matter what age you are, most men are always on the lookout for anything that might help improve their performance in bed. Male performance in the bedroom is a cause of stress for many men—but it doesn't have to be this way.
Everybody is different; for some, their overwhelming desire will be to learn how to increase sexual stamina, while for others it'll be their staying power.
No matter what you'd like to improve about your own sexual performance, we have more than enough tips and tricks to help you improve your male stamina and your sex life in general.
Natural male enhancement doesn't solely mean pills; it also refers to the process of learning how to increase stamina in bed naturally. Below, you'll find tips to do just that.
Tips for improving sexual performance for men
Get active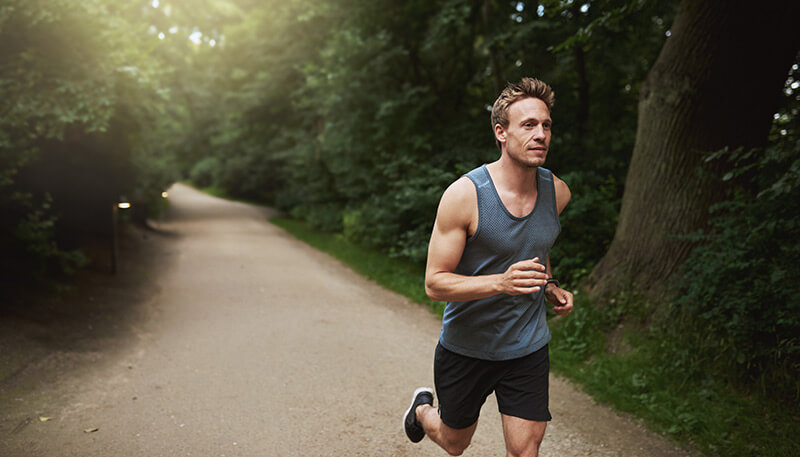 If you're struggling either with stamina or simply with getting it up, your fitness level can often be the culprit. Improving your health with regular cardio will quickly up your stamina levels.
Also Read: What Is Edging – Orgasm Control And Other Sex Benefits
Any sort of exercise is better than none, so try getting involved with weightlifting, bodyweight exercises, jogging, or team sports. You don't need a lot—as little as 15 minutes a day can give huge benefits!
Consume boner-boosting food and drink
Want to stay harder for longer? What you consume on the daily has a large role in this. Some harm your dick—binge drinking and smoking in particular—while others give them a helping hand. These include…
– Omega-3 fatty acids – these healthy fats increase your blood flow. You'll find them in tuna, salmon, olive oil and avocados!
– Eggs – they're packed with B vitamins, and help to balance out your hormones to decrease your stress level. Hugely helpful in keeping an erection and increasing male stamina!
– Vitamin B-1 – Pork, kidney beans and peanuts are full of this vitamin, which kicks your nervous system into overdrive, increasing the signals between your brain and your gonads.
Eat plenty of fruit and veg
You should really be doing this anyway, but if you need more motivation to get your five-a-day, here it is: fruit and veg can increase your blood flow, which means better erections and more stamina in the sack. In particular these are…
– Bananas – Rich in potassium, 'nanas work to keep your blood pressure low. This in turn will see your chap performing at his best.
– Onions and garlic – These improve your circulation, helping more blood get to your genitals as and when you need it.
– Chillies and peppers – Spicy foodstuffs are great for your sex life too. They not only increase blood flow throughout your body, but also reduce inflammation and hypertension.
De-stress yourself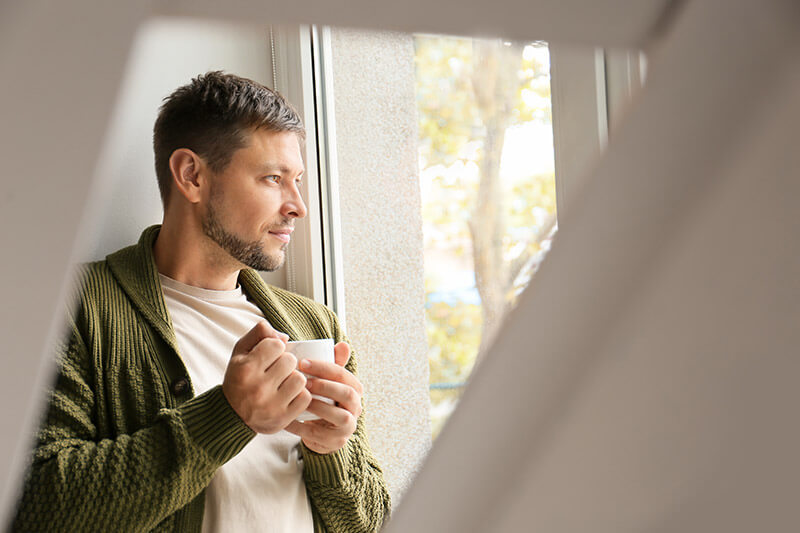 Stress can mess you up a lot. Your sex drive is just one of dozens of ways a stressed-out lifestyle can negatively impact you. It can cause erectile dysfunction, premature ejaculation, and low libido.
Also Read: Overcoming Male Sexual Performance Anxiety and Erectile Dysfunction
If you're feeling stressed, practicing self-care is key. Do things that make you happy, and try to slow the pace of your life down.
Talk to friends and loved ones, read, and meditate. If you're really struggling, talking to a mental health professional is always a sensible route to go down.
Head outdoors
No, we're not necessarily saying you should head into the wilderness for your next shag. However, getting sun and fresh air is great for body and soul. When you're out and enjoying the sunshine, your body's production of the hormone responsible for helping us sleep at night slows down.
This hormone—melatonin—is also responsible for a depressed sex drive. This means more sun = a higher libido!
Even just fifteen minutes of sunshine a day will have a profound impact on your mood. So get outside whenever you can!
Experiment!
We've all been through periods where our sex lives have gotten a little stale. It's not the end of the world however—in fact it's entirely fixable! If your sex life has slowed down with your partner, try discussing your fantasies together.
Create an atmosphere of trust and openness, and share ideas you have and things you'd like to try. It might be role play, sex toys, new positions, or even just chatting intimately and opening up to one another. Get creative!
Stop your bad habits
Drinking to excess, smoking, and eating an unhealthy diet can kill off your performance in the bedroom. Smoking in particular can impede your blood flow to your penis, leading to impotence.
If you have a lot of vices, try to switch them out with new, healthier alternatives. A single glass of red wine can make for a relaxing alternative to a crate of beers, for example.
Instead of smoking a cigarette when you're stressed, try chewing gum, or going for a short walk.
Enjoy foreplay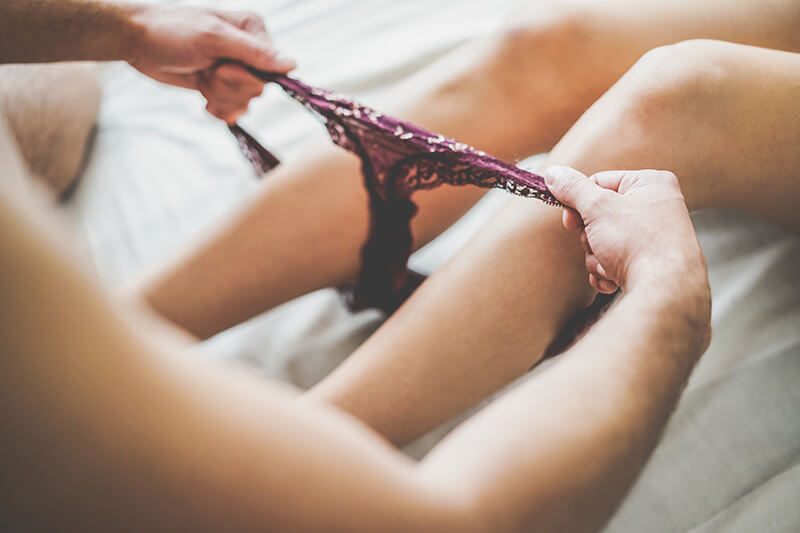 Heading straight for penetrative sex every day is a pretty good way to slowly kill the vibe between you and your partner. Instead, spend more time exploring one another's bodies, finding out new ways to pleasure one another and testing different erogenous zones.
Also Read: How to Increase Your Stamina – 21 Tips For Better Performance
Spending longer on this part of sex can help satisfy your partner, and reduces the pressure on you to last longer while having penetrative sex.
Masturbate to practice your staying power
A good way to get used to lasting longer in the bedroom and resisting the urge to orgasm so soon is to practice when you masturbate. Experiment with approaching orgasm then stopping, and at the same time see what helps you stay hard for longer.
And if you masturbate an hour or two before having sex with your partner (the optimum time will vary from guy to guy), you will likely be able to last longer, too.
Communicate with your partner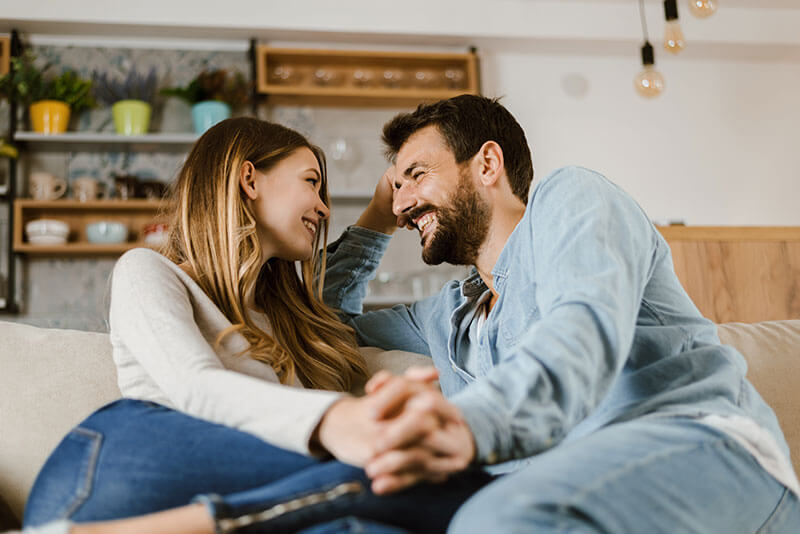 Any guide on how to increase sex drive in men that lacks this point isn't a complete guide. The key to a good sex life is communication, 100%. If you have any concerns whatsoever about your sex life or your sexual performance, communicating these to your partner is key.
Don't feel isolated by your worries; open up, speak to one another honestly, and you'll see both your sex life and relationship improve in no time.
Improve your sexual performance with Viasil
Finally, there's Viasil, an all-natural supplement to give you bigger, harder erections that last as long as you need them.
Viasil has helped men all over the world to increase their blood circulation and improve their sex lives, and with 100% natural ingredients and zero side-effects, you've got nothing to lose!
Improving sexuality has never been easier. Better erections and amazing sexual stamina are only a click away.