For those who struggle with it, decreased sexual performance can be a real cause of embarrassment and concern. According to a study conducted by researchers at the John Hopkins Bloomberg School of Public Health, more than 18 million American men aged 20 and above are affected by erectile dysfunction.
Erection problems can vary in nature. While some men who have erectile dysfunction (ED) struggle to maintain an erection long enough to satisfy intercourse, others are unable to achieve an erection at all. Other types of common sexual dysfunction in men include premature ejaculation.
And it's not just men who can experience problems in the bedroom. In fact, an analysis of data from the National Health and Social Life survey revealed that sexual dysfunction is more prevalent for women (43%) than men (31%). Female sexual function problems can range from pain during sex, decreased sexual desire (libido), and difficulty or inability to achieve orgasms.
Fortunately, there's a wide variety of treatment options available today for improving your sex life, both in terms of licensed medication and all-natural remedies. If you're struggling to perform sexually, knowing which drugs can help, which ones are really effective, and which ones are safe to use can be really useful.
But just like any medication, all physical and psychological factors should be considered before you start using sexual performance enhancement drugs. It's important to consult with your general practitioner before you start taking any sex pills.
This blog post will serve as a comprehensive sex pills guide and will discuss the best options for both men and women in detail.
What Will You Learn?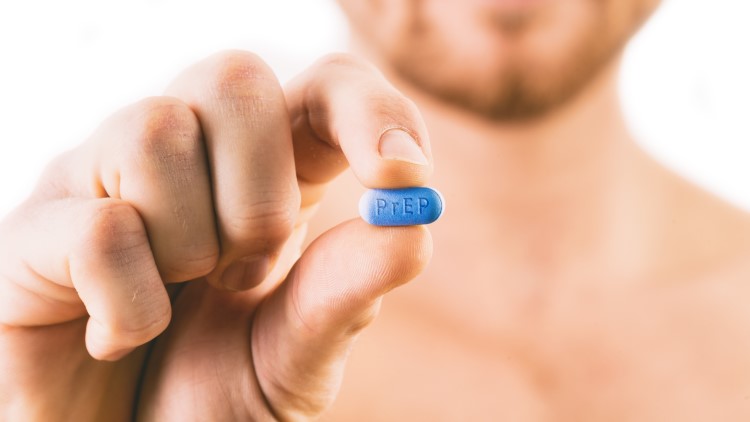 Why Sex Pills Are Popular
Many people think that sex pills such as Viagra and Cialis are just used by older men who have erectile dysfunction and low libido.
However, the use of sex pills and natural sexual performance supplements is also fairly common in young men who're not affected by ED or other erection problems.
Male sex pills are commonly used by men to boost sexual performance, endurance, and confidence, particularly during first sexual encounters or at the start of relationships.
Sex Pills for Different Sex Health Conditions
Sex health conditions can vary in nature and symptoms, and as such, different sex pills are designed to treat and improve different conditions.
Erectile Dysfunction
There are tons of licensed drugs available for improving erectile dysfunction. The best sex pills for ED include Viagra, Cialis, Levitra, and Spedra.
All these drugs are classified as PDE-5 (phosphodiesterase type 5) inhibitors, and they make it easier to achieve and maintain an erection by increasing the blood flow to the penis.
More specifically, these drugs increase the nitric oxide levels in the body which relaxes and dilates the blood vessels, allowing blood to flow more freely. We'll be discussing these drugs in detail later in the article.
Premature Ejaculation
Premature ejaculation is another sexual health condition which a lot of personal distress to men. It happens when a man reaches orgasm and ejaculates too early and uncontrollably.
There are numerous factors that can contribute to premature ejaculation, ranging from biological, to mental and emotional.
Treatment for it is varied and difficult to assess, but there are several tested treatments out there. A common treatment for premature ejaculation is using prescription drugs that are designed to delay ejaculation.
The drugs that can help with premature ejaculation include SSRIs (Serotonin Reuptake Inhibitors), such as Paxil (paroxetine), Prozac (fluoxetine), and Zoloft (sertraline). Tricyclic antidepressants like Anafranil (clomipramine) can also bring about positive results.
Common erectile dysfunction drugs such as Sildenafil, Tadalafil, and Vardenafil can also help with premature ejaculation, especially when used in combination with SSRIs.
However, it's important to consult with your general practitioner before you start using any of these drugs. They'll be able to able to recommend the exact drugs and dosage based on your symptoms and medical history.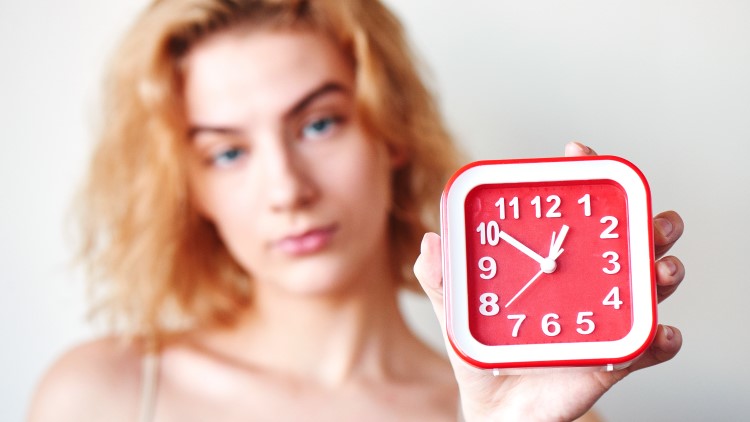 Male Enhancement Pills
Male enhancement pills are designed to increase penis size and enhance sexual performance. These days, male enhancement pills can be easily purchased over the counter on or on the internet, and are commonly used by those suffering from sexual health conditions like low sex drive or erectile dysfunction.
Typically, male enhancement pills are herbal in nature. While some of them contain herbal ingredients like Peruvian herb Maca, which are proven to improve sexual function, there's barely any scientific evidence that supports the efficacy of male enhancement pills and products.
Sex Pills for Men
When it comes to sex pills for men, there's a wide variety of options available in both synthetic drugs and all-natural products.
Viagra
Widely considered as one of the most popular and best sex pills for men, Viagra is a PDE-5 drug that works by increasing the flow of blood to the penis, making it easier to develop and maintain an erection.
However, Viagra shouldn't be confused with an aphrodisiac. While it can help you get an erection, it's not a drug for enhancing sex drive.
When taken as an oral tablet, Viagra typically starts working within 30 to 60 minutes, and its effects can last for up to 5 hours. The side effects associated with Viagra include flushed skin, stuffy/blocked nose, headaches, and lightheadedness.
Cialis
Cialis, also known as Tadalafil, is another drug which is commonly prescribed for erectile dysfunction. Like Viagra, Cialis works by increasing blood flow to the penis.
While Cialis takes longer to work than Viagra (2 to 3 hours), it's one of the longest lasting sex pills available, lasting for up to 36 hours. The side effects of Cialis include dizziness, nausea, and numbness of the arms, neck, jaw, and chest.
Levitra
Levitra is one of the most popular brands of the drug Vardenafil. Like the drugs mentioned above, Levitra is also a PDE-5 inhibitor which increases sexual performance by enhancing the blood flow to the penis.
Levitra typically takes 30 minutes to work, and its effects can last for up to 4 hours. While Levitra's side effects are generally mild, such as headache and dizziness, some users have reported ones such as blurred vision, sensitivity to light and color blindness.
Spedra
Spedra, which is also known as Avanafil, is another popular ED drug. Like Viagra, Levitra, and Cialis, Spedra also falls under the category of PDE-5 inhibitors.
Spedra is perhaps the quickest sexual performance drug there is, typically taking just 15 minutes to deliver its effects. The side effects of Spedra include constipation, back pain, and diarrhea.
All-Natural Sex Pills
Many men out there don't like the sound of using synthetic drugs like the ones listed above. You're never a hundred percent sure what you're actually putting in your body, and the side effects can be horrible.
Instead, more and more men are trying out natural remedies, such as the 100% natural supplement Viasil. All-natural, no side effects, but great results in effectively boosting your sexual performance!
Sex Pills for Women
Like we mentioned above, it's not only men who're plagued by sexual dysfunction. Women can also suffer from sexual health problems.
Fortunately, there are also treatments and drugs available that can help women overcome these problems. Here are some supplements that are proven to enhance sexual health in women.
B Vitamins
These provide support to your adrenal glands by stopping the breakdown of excessive serotonin and dopamine during times of stress. This results in increased energy and buoyancy levels.
Zinc
A well-known testosterone production booster, zinc doesn't only increase testosterone levels but it also blocks the enzyme that's responsible for converting testosterone into estrogen.
Omega-3 Fatty Acids
Omega 3 fatty acids supplements help balance estrogen and progesterone levels in the body. This increases the dopamine production in the body, which in turn, increases nitric oxide production. This is critical for the blood vessel dilation and tumescence which lead to bigger orgasms.
Magnesium
Magnesium prevents testosterone from binding into proteins, which allows higher amounts of testosterone to remain free in your blood. This is exactly what you need for a higher libido. Furthermore, magnesium is also an excellent antidepressant.
Probiotics
While Probiotics don't directly affect the levels of sex hormones, they do boost mental health. And as we all know, mental health has a direct relationship with your sex drive.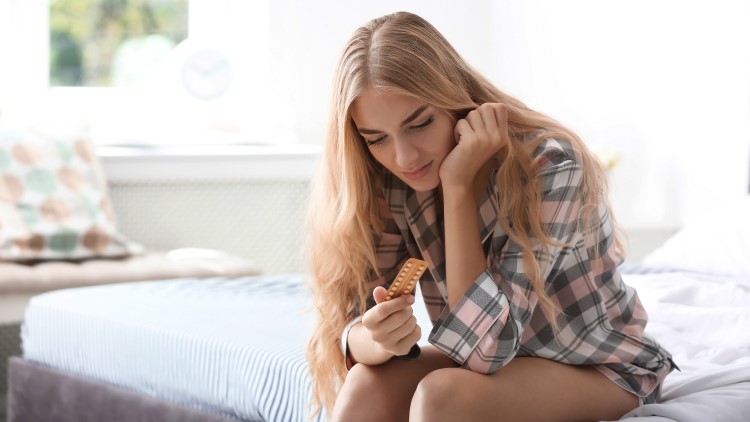 Commonly Used Ingredients in Sexual Health Supplements
All-natural sexual health supplements are formulated with a complex combination of ingredients which are known for their ability to increase sex drive and support erection longevity and strength.
Here are some popular ingredients along with their pros and cons.
Maca
Originating in South America, Maca is a potent aphrodisiac which harnesses phytochemicals to boost strength, stamina, and endurance. Maca is known for improving sperm count and restoring hormone levels as well.
Furthermore, Maca has been known to alleviate menopausal symptoms. Side-effects associated with Maca roots include irritability, sleep problems, mood swings, and vaginal dryness.
Horny Goats Weed
Rich with lacariin, horny goats weed can inhibit the release of phosphodiesterase type 5 to improve testosterone levels, blood circulation, sexual function, and nerve stimulation. The herb has also been used as a natural remedy for low sex drive.
While horny goats weed is generally safe when consumed in moderation, there can be some side effects if the herb is taken for a prolonged period of time or in excessively high doses. These include dry mouth, nosebleeds, and dizziness and breathing problems.
Red Korean Ginseng
Used as a traditional herbal remedy for centuries, red Korean ginseng is well-known for its ability to alleviate stress and increase performance.
This extract is also known to increase nitric oxide levels in the body, which helps in achieving and maintain an erection.
While red Korean ginseng is normally safe when consumed as part of a multi-ingredient product, prolonged use can result in some side effects, including headaches, diarrhea, loss of appetite, rashes, dizziness, and insomnia.
Zinc
Zinc is one of the trace nutrients that are crucial for a healthy body. In addition to speeding up the recovery of cells, zinc is known to boost sperm production as well as testosterone levels.
Zinc ensures that you achieve more intense orgasms and stronger ejaculations. It's important to note that zinc is a micronutrient, which means that only tiny amounts are required by the body.
The symptoms associated with zinc overdose include diarrhea, vomiting, headache, fevers, and chills.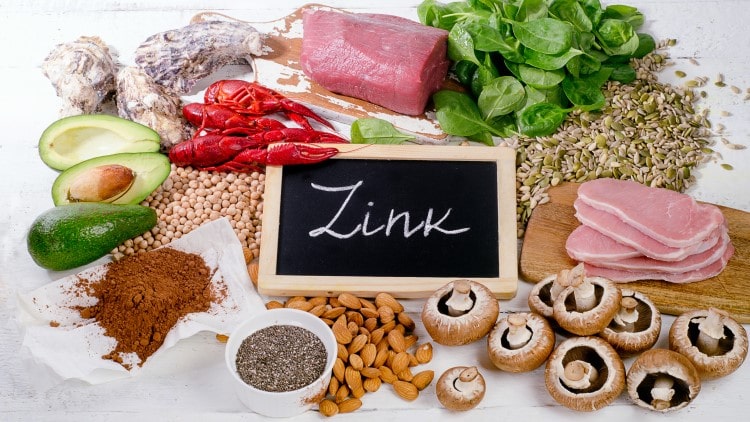 Where to Buy Sex Pills
These days, sex pills can be easily procured online or over the counter. However, just like all other types of drugs, it's important that you consult with your general practitioner before you take any sexual performance-enhancing pills or supplements.
In addition, it's highly recommended that you buy sex pills either directly from the manufacturer or from a reputable pharmacy.
The Other Things You Can Do to Improve Your Sex Life
When it comes to combating erection problems like ED and premature ejaculation or just improving your sexual performance in general, most sex health experts suggest you try a so-called holistic natural approach.
This is comprised of healthy lifestyle changes and natural supplements, which is more likely to deliver results than just buying and using synthetic drugs designed to treat ED.
There are several changes in the way you live that can really help restore normal, healthy erectile function. A few of these changes include:
Stop smoking
Reduce your alcohol intake
Try to do more physical activities like sports
Don't do drugs
Exercise alone can already improve your erectile function so much more than you would probably expect, especially if you do exercises like aerobics or so-called pelvic floor exercises.
Such exercises stimulate but flow and strengthen your muscles, two things needed to help you get and keep an erection.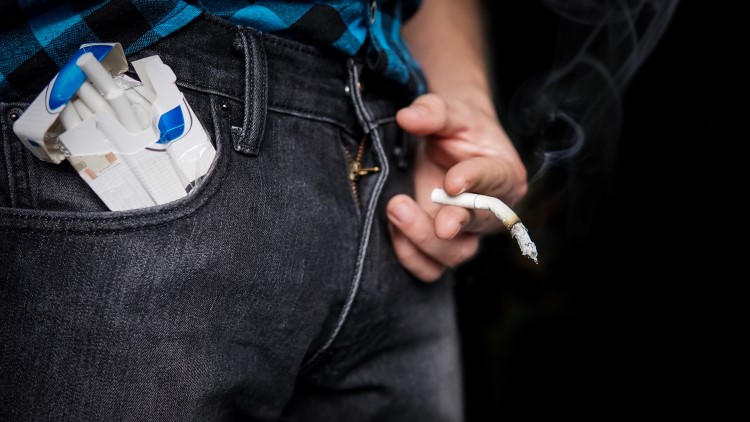 Final Words
If you're experiencing low sexual performance or erection issues, it's nothing to be ashamed about. Most people are affected by sexual dysfunctions at some point in their life.
However, if you think that you're experiencing the symptoms of ED or premature ejaculation, it's essential that you communicate with your general practitioner.
While sexual health issues are typically curable, in some cases they might be associated with more serious, underlying medical issues.
Furthermore, synthetic ED drugs like Levitra or Viagra all bring their own side effects and dangers to your health and well-being, so you might want to try all-natural supplements instead.