For men with high blood pressure and erectile dysfunction (ED), treating one can often help the other. Although some men choose to do this through lifestyle changes, others seek prescription high blood pressure medication for help.
The only issue there, however, is that some blood pressure medication can actually cause erectile dysfunction. When it comes to high blood pressure and ED, the side effects of blood pressure drugs can cause many men to stop taking it altogether.
High blood pressure and sex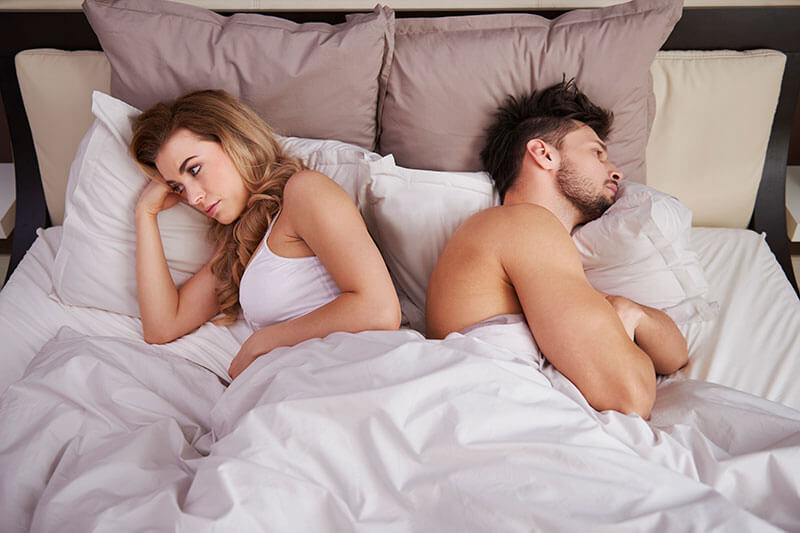 Over time, high blood pressure can damage the lining of blood vessels, causing arteries to narrow (atherosclerosis) and harden. This, in turn, limits blood flow. When less blood flow is able to reach your dick, your chances of getting hard are decreased.
When blood flow is lessened, getting hard and staying hard can be incredibly difficult. This is often referred to as erectile dysfunction – or ED. This issue is actually very common.
While high blood pressure can impact your sex drive, it can also cause havoc with your ability to orgasm. Often, drugs used to treat high blood pressure symptoms can have similar effects.
Blood pressure medication side effects for men
A range of medications used to treat high blood pressure has been associated with ED. Not all of them are considered a problem, however. In fact, some blood pressure medication has been said to potentially improve erectile dysfunction.
Also Read:
How to Get Harder Erections Naturally – The Best Tips
Erectile dysfunction is a common result of taking high blood pressure medication. The medications known for these side effects include:
Beta blockers – These drugs, especially in older generation forms such as propranolol (Innopran XL, Inderal) are frequently linked to ED.
Water pills (diuretics) – Water pills are commonly associated with ED. These can decrease blood flow to your dick, making achieving a hard on incredibly difficult. They can also reduce zinc levels, which is needed for the production of testosterone.
If you do experience these blood pressure medication side effects, always consult with your doctor to consider an alternative. To reduce the risk of side effects, always take medications as directed.
High blood pressure and ED: Medications with fewer side effects
All is not lost when it comes to high blood pressure and ED, as medications are available that are less likely to cause sexual side effects. These include:
Calcium channel blockers
Angiotensin II receptor blockers
Angiotensin-converting enzyme (ACE) inhibitors
ACE inhibitors – such as Lotensin, Capoten, Prinivil and Zestril – help to widen blood vessels and increase blood flow. With ED rarely seen as a side effect (in less than 1% of patients), this can be a less risky alternative.
While older generation forms of beta-blockers are known for their ED side effects, not all are known for this. One report showed that alpha-1 blockers (doxazosin) and alpha-2 blockers (yohimbine) improved erectile function.
To help you and your doctor find the best medication for your high blood pressure (with less ED side effects) be honest regarding all medications and supplements. Sometimes, medications and supplements can clash, playing a part in sexual issues.
If your doctor confirms it is safe, it may require stopping blood pressure medication briefly. This will help to determine whether your sexual function improves.
However, this is only possible if a doctor confirms it is OK to do so. You may also need to frequently take blood pressure readings to ensure your blood pressure is within a safe range.
Discussing the side effects of blood pressure medication
If you believe your blood pressure medication may be causing erectile dysfunction, consult your doctor for an alternative.
Although stopping a specific medication may be possible, high blood pressure could still be to blame for your sexual problems. If this is the case, discuss ED medication with your doctor. However, these are only suitable once your high blood pressure is under control.
High blood pressure and erectile dysfunction medication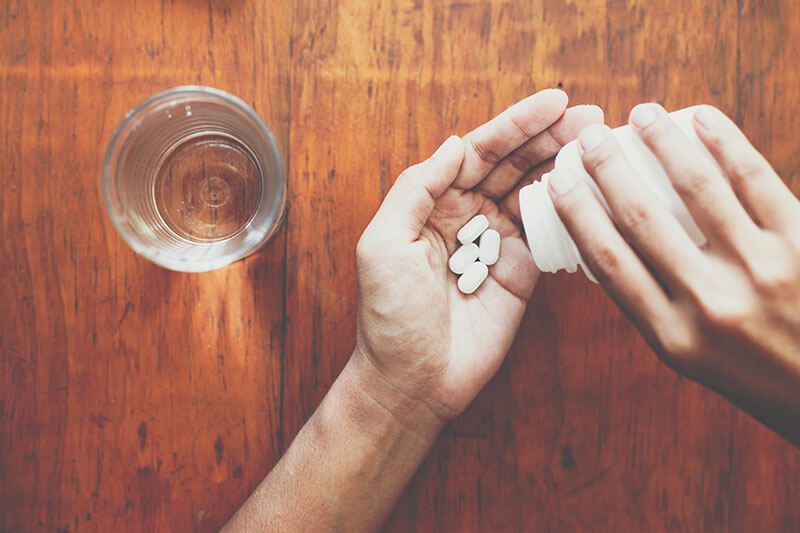 If you're suffering from high blood pressure and erectile dysfunction, ED medication is still a possibility. Before you consider any ED medications, always check with a medical professional first. The more knowledge your doctor has, the better they will be able to ease your ED concerns alongside your overall health.
Of course, high blood pressure and ED can still be the underlying problem. With many ED medications such as Viagra unsuitable for men with untreated high blood pressure.
While it's considered pretty safe to combine ED drugs sildenafil (Revatio, Viagra) tadalafil (Adcirca, Cialis) and vardenafil (Levitra, Staxyn) with high blood pressure drugs – it's always best to consult a doctor. ED medication is not safe for men taking alpha-blockers or for those taking nitrate drugs for heart disease.
Healthy lifestyle changes and high blood pressure
As we mentioned at the very beginning, the side effects of blood pressure medication can cause many men to stop taking it. While simply stopping your medication is never recommended, there are more natural ways to help reduce your blood pressure.
Healthy lifestyle changes can help to lower your blood pressure, including:
Losing weight
Eating a healthy, varied diet
Cutting alcohol consumption
Reduce salt in your diet
Regular exercise
Giving up smoking
Losing weight and feeling healthier can improve your confidence, both in and outside of the bedroom.
Conclusion
It's a common question as to whether high blood pressure can cause ED. As we've discovered, high blood pressure can cause chaos with your sex life.
The ability to get hard may not be an immediate threat to your health, but it can affect sexual satisfaction. While high blood pressure itself can damage blood vessels and a healthy blood flow down below, blood pressure drugs can also cause ED.
If you're feeling concerned regarding your performance in the bedroom, always consult your doctor for guidance with blood pressure medication and ED. But instead of reaching for Viagra, why not try a completely natural, safe alternative?
Our 100% natural male performance enhancer is fast-acting, safe and totally natural – all with zero side effects.