You only have to look at mainstream media to see that impotence is a hot and emotive topic, but why are we so afraid to openly talk about it? Social expectations aside, impotence remains nothing more than a medical condition.
It doesn't reflect on one's "manliness," and one of the best ways to begin your journey to overcome it is by becoming comfortable discussing your condition with your partner and possibly a medical professional down the line—if our tips fail you.
Impotence is the complete inability to have a firm and sustained erection. Total failure to have and maintain an erection does not necessarily characterize erectile dysfunction. However, having erections for only short periods or having flaccid erections can be classed as impotence.
A general lack of sexual satisfaction in relationships can happen as a result of this condition. It is prudent to discuss how to deal with impotence with your partner to mitigate the situation.
To help you do that, let's look at the causes, signs, and therapies available for impotence. We'll also explore how both you and your partner can effectively learn how to deal with impotence to help improve your overall sex lives.
What Will You Learn?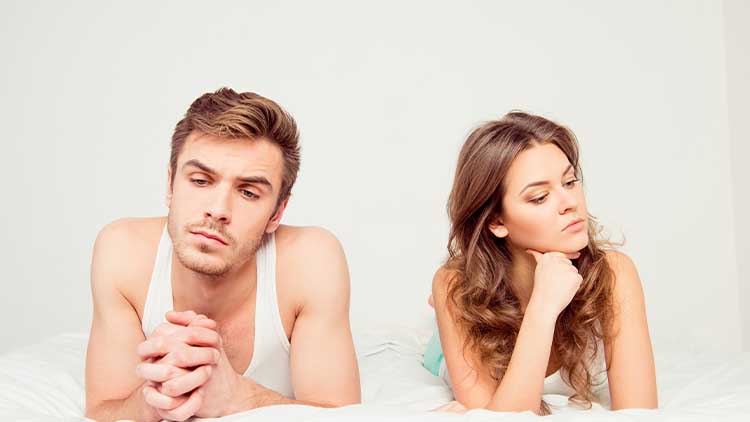 What Are the Causes & Symptoms of Impotence?
Some attribute various factors to the cause of erectile dysfunction, including the notion that excessive masturbation and pornography partially and significantly contribute to the condition.
However, the percentage of people living with erectile dysfunction who masturbate often is negligible, and other more critical underlying factors are more likely to contribute to impotence.
Psychological Impotence
The brain is the coordinating organ of the body—it keeps all other organs functioning optimally. Given that, it is hard to maintain an erection when your mind is overwhelmed, and it goes far beyond just focusing on the act at hand, so to speak.
Some of the major causes of ED or impotence are psychological factors. These include conditions such as stress and anxiety or depression.
Depression is a long-term condition usually triggered by stress. Men who are depressed are less likely to maintain an erection as they are overwhelmed by negative thoughts, adversely affecting sexual libido.
Stress and anxiety also affect the brain, making it hard to concentrate on sex and maintain an erection. Relaxation techniques such as meditation and guided imagery can help mitigate erectile dysfunction and are vital in understanding how to deal with impotence.
More importantly, though, you need to identify the sources of stress in your life and make an effort to minimize them. It's understandable that's not always realistic but do what you can. You'll find the benefits reach further than your sex life.
Physical Impotence
Some of the physical causes of impotence include obesity, high blood cholesterol levels, diabetes, bodily injury to the penis, and physical injury to the spinal cord. These conditions adversely affect sexual performance.
It is vital to understand how to deal with impotence with these conditions, and possibly guide your partner to help you through it as well.
If full sexual intercourse is not possible in this instance due to severe physical injury, there are other ways of being intimate. These include cuddling, masturbation, and oral sex.
These acts do not ultimately result in full sexual intercourse but promote emotional intimacy, which can help to keep your sex life alive.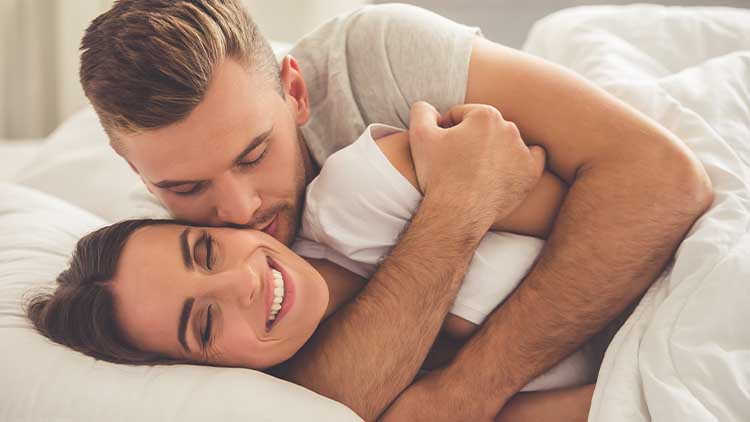 Symptoms of Impotence
Symptoms of impotence are glaring and easily recognizable. They affect men directly and viscerally and can include the following:
Reduced sexual desire and a general disinterest in sex
Erections that are flaccid and don't last long
In severe cases, the inability to get an erection at all
Impotence Treatments That Work
Several treatments exist to help treat impotence. They mainly include:
Psychological Treatment
If your doctor or therapist discerns that your erectile dysfunction is due to mental disorders such as depression or anxiety, they may recommend a counselor as well as cognitive-behavioral therapy.
This helpful therapy examines and explores tips on how to avoid conditions that might cause stress and subsequently impotence. Psychological treatment requires that both partners attend the sessions to understand how to deal with impotence better.
Surgery
Surgery is used as a last option when all other treatments prove futile. It involves inserting penile implants that help erect and sustain an erection. It can be a painful and costly affair. Doctors will not, as a rule, go for this option, before exploring all the other options out there.
Medical Drugs
Alprostadil is an artificial hormone that increases blood flow to the penis, making it erect. It is injected directly into the penis or through the urethra and a convenient method for men who want to deal with impotence but suffer from sickle cell anemia.
The erection occurs after 10 minutes of taking the drug. However, this treatment has several side effects, such as nausea and headache.
Oral medication is also used to treat ED. The most common drug used to deal with impotence is Sildenafil, popularly known as Viagra. Others include Vardenafil (Levitra) and Tadalafil (Cialis). They may cause instant erections, but have been known to result in severe complications, including death.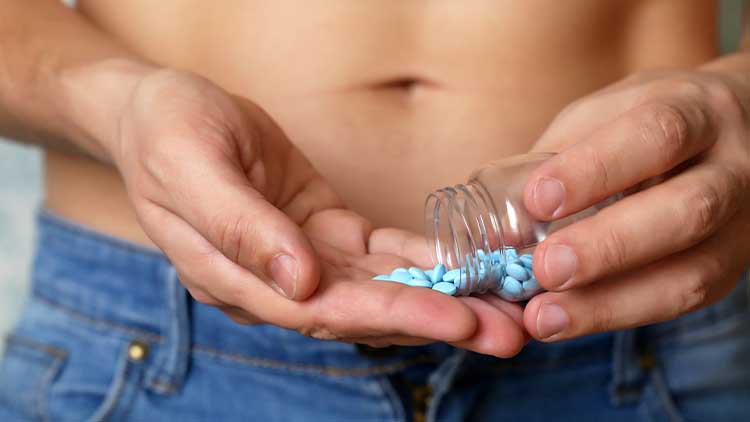 Natural Supplements
Natural supplements such as Viasil can also help you deal with impotence. This effective supplement contains all-natural ingredients like Ginkgo Biloba, citrus fruit extract, zinc, ginseng, and pomegranate, all known to improve the quality of a man's erection significantly.
Viasil works by increasing the production of nitric oxide, which is essential for smooth blood flow to the penis, vital for stimulating an erection.
How to Stimulate a Man with Erectile Dysfunction
If you've found this page looking to help your partner, there are some things you can do to help. You can learn how to turn on a man with impotence.
Men who have erectile dysfunction might also have low self-esteem.
This includes helping him on his journey as he explores how to deal with impotence. Sufferers and partners can use the following tips to help keep
their sex lives positive and healthy.
Find Alternative Ways to Be Intimate
Erectile dysfunction is not a condition that can be corrected overnight, especially in severe cases. Don't put too much pressure on performance. Be gentle and understanding on those occasions when incidents occur.
For instance, you can both go for a walk, swim, or take a shower together. When you provide each other with alternative ways of being intimate, both your confidence levels will rise, stimulating sex drive.
You will also certainly notice an improvement in the quality of your erections and the ability to last longer in bed.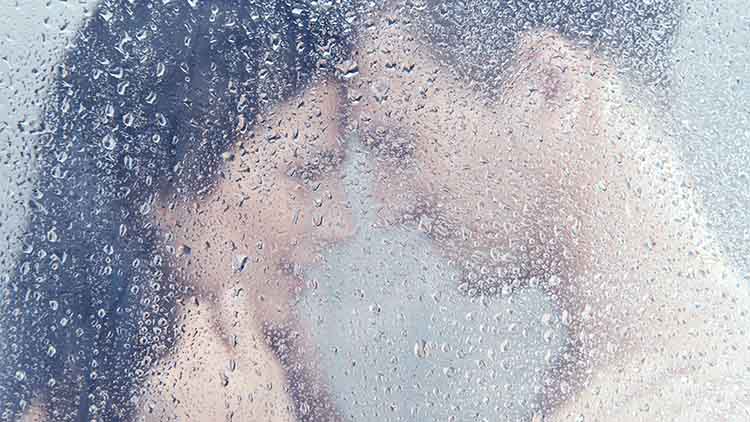 Be Positive
When talking between yourselves, avoid negativity. Don't let sexual frustrations drive you up a wall. Chart the way forward by booking appointments to visit your general practitioner or therapist.
Speak to each other in a positive tone and cement your emotional relationship with intimacy, positivity, and moral support. If you remain positive that the therapy and treatment to control impotence will work, there is a high chance that things will improve over time.
Take Your Supplements & Medication
Always be at the forefront in attending and keeping your doctor's or therapist's appointments. As much as possible, bring your partner along for moral support. Do not forget to take your medication or supplements and enlist your partner in reminding you to do so.
Keeping abreast of your appointments with your doctor or therapist will keep both you and your partner encouraged.
Invest in Knowing More About Impotence
You can learn how to deal with impotence successfully if you understand the condition better.
You should both go through podcasts, articles, and webinars, which focus on improving the condition. You can also share information between yourselves that will help you mitigate your situation.
Learning how to deal with impotence helps you and your partner reduce frustrations, which might lead to the breakdown of the relationship.
Maintain a Heart-Healthy Diet
Processed fatty foods, red meat, and alcohol contribute to high LDL cholesterol and high blood sugar levels in the bloodstream. These vascular diseases clog and contract the arteries and nerves that transport blood throughout the body, limiting blood flow to the penis.
Generally, foods that are detrimental to your vascular system are also harmful to your penis. Unhealthy foods high in sugar, dairy, and fats are examples.
Try to consume natural, wholesome foods like vegetables, fruits, whole grains, and heart-healthy fats like fish. An example of such a diet is the
Mediterranean diet, and you can read more about the link between diet and erectile dysfunction here.
Men who have erectile dysfunction almost always have self-esteem issues, which makes it hard for them to get turned on. They are very sensitive to anything that can bruise their egos (and ego is essential to a man!), which makes it hard to stimulate a man with erectile dysfunction.
Both you and your partner will need to be conscious and considerate when getting intimate. Any mishap could completely ruin any sexual progress made between you. Here are vital tricks that you can both use that will help you understand how to turn on a man with erectile dysfunction.
Spice up Your Sex Life
Nothing turns a man on sexually more than variety. Since impotence breeds self-esteem issues, try to take charge of some of your sexual interactions. This action will turn you on, improve your sexual courage, and make you want to want to prove your abilities with your partner.
It is especially crucial for both you and your partner to bear all this in mind, as the sexual dynamic in a relationship can sometimes be the root of impotence—change things up.
You may improvise other ways to improve your libido. If full sexual intercourse is hard to achieve, consider allowing your partner to caress your penis.
You can also try allowing him or her to use their fingers during foreplay. It can be a great way to deal with impotence since it eradicates any negative thoughts towards sex.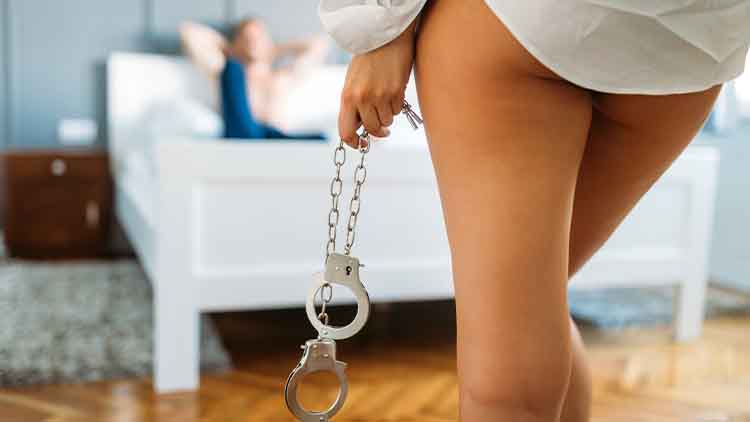 Relax
Sex involves psychological readiness in both partners. If you have impotence, never initiate sex when tired or visibly stressed. Your partner should also try not to do so, putting unnecessary stress on you. Instead, support each other to overcome that state, and then only when mentally ready, have sex.
You should also calm each other down by sharing light moments or doing something you both enjoy together, like watching a movie.
Avoid using excessive pressure on the penis during foreplay, since this might dissipate an erection, and do not bring up any stress-inducing topics that are not related to intimacy and sex. Stay on topic.
Final Thoughts
Dealing with impotence requires a lot of care and understanding both in yourself and from your sexual partner. Relaxing, keeping to a heart-healthy diet, exercising, and positive thoughts can all help improve the situation.
Natural supplements like Viasil aid significantly in treating impotence as well. Visit the Viasil homepage to find out more, and bring on a change in your sex life today.
If the situation does not improve after some time, you should seek the help of your general practitioner to get specialist advice on alternative courses of action. However, from reviews of people who have taken Viasil, the supplement has helped to manage and reduce the symptoms of impotence significantly.
Since impotence has been associated with physical and psychological underlying conditions, it is always ultimately better to get tested. By doing so, you can establish what could be the root cause of the impotence, in addition to taking Viasil.