While it may be the butt of a lot of jokes, erectile dysfunction is no laughing matter. It is associated with some serious health concerns such as cardiovascular disease, diabetes, and other life-threatening conditions.
It also causes a great deal of anxiety to those affected by ED, which can cause a cascade of mental health problems that also affect your well-being. What's worse is that it is often a taboo topic among family, friends, and even your partner, so it's increasingly difficult to cope with.
We completely understand what you're going through, so don't despair. We'll help you find the erectile dysfunction therapy that's most appropriate for you. Let's explore the different options available, as well as their risks and outcomes.
What Will You Learn?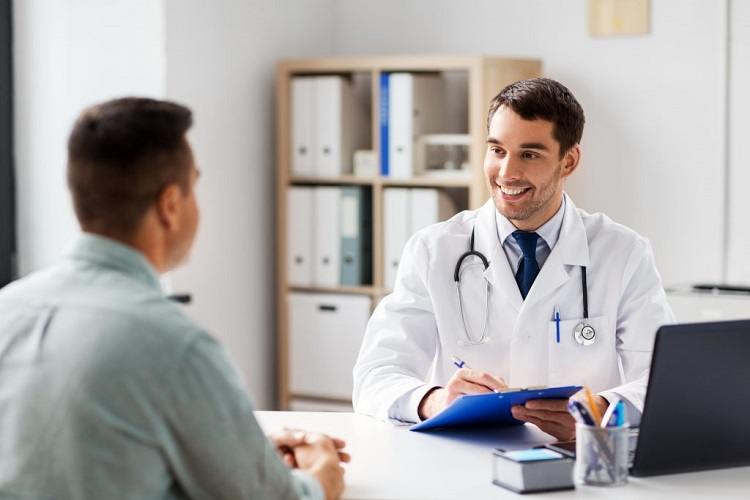 What Is Erectile Dysfunction Therapy?
Erectile dysfunction has many causes, and so, many options have been developed to treat it. The use of one – or several – of these options, coupled with lifestyle changes, is collectively known as erectile dysfunction therapy.
All erectile dysfunction therapy generally starts in the same manner. The first step would be to talk with a health care provider to assess your health and determine if there is an underlying physical cause.
Your care provider will perform a full physical check-up, a complete family medical history, and go over your personal medical history.
Barring any medical conditions, the initial recommendation is typically to make some lifestyle changes such as losing weight, drinking less alcohol, or quitting vices such as smoking that impede blood flow.
Oral medication may also be offered, but if all the above fails, you may be referred to a urologist who will provide non-surgical options for you to consider.
Among these options are vacuum devices and injections. Surgery and the use of implants are also treatments for ED. If your doctor determines that the cause is psychological, then you will likely be referred to a psychologist that specializes in sexual dysfunction.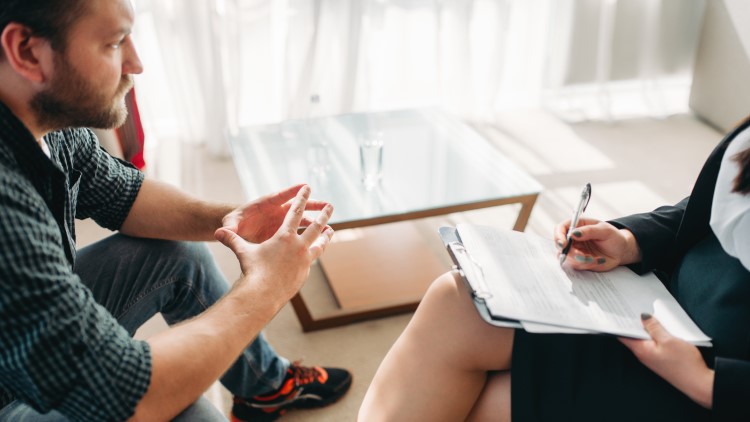 What Erectile Dysfunction Therapy Options Are There?
Erectile Dysfunction Therapists
Erectile dysfunction therapists focus on the psychological causes of ED. Treatment generally involves multiple sessions to address things like stress, anxiety, and relationship conflicts. The success of this form of therapy depends primarily on your involvement and willingness to continue sessions.
For instance, those who go to one to two appointments and then stop rarely see results. You'll be taught techniques for stress relief, such as meditation, and helped to work through any barriers you may have to better psychological health.
Physical Therapy
Among the causes and risk factors for ED are obesity, cardiovascular disease, diabetes, and low levels of activity. In case you haven't seen the pattern here, these are all health conditions that can be resolved by proper exercise and diet in many cases.
Lifestyle changes can go a long way in ensuring a healthy erection and a robust sex life.
While physical therapy and exercise take longer to improve your overall health and ability to become erect, they offer a long-lasting solution to your problems in bed—unlike medication, which may have an immediate effect, but requires continued use.
Not only are medications a more expensive solution, but they also come with side effects depending on the condition of your body.
Physical therapy for erectile dysfunction involves meeting with a physical therapist who will assess your physical condition and your body's needs. Physical therapists will give instruct you how to properly practice pelvic floor exercises, known popularly as kegel exercises.
Kegels strengthen the muscles of your pelvic floor, which are directly responsible for sustaining blood flow to the penis and maintaining erections.
Your pelvic floor muscles place pressure on the blood vessels of your penis, and the increased pressure decreases the blood leaving this region of the body, thus allowing you to maintain an erection.
The best part about physical therapy for erectile dysfunction is that, after the initial consultations, it is entirely free. After that, it's all about maintaining discipline and ensuring that you get the right amount of exercise each day.
Exercise not only allows you to have longer erections, but it also gives you more stamina in bed, granting you a more satisfying sex life.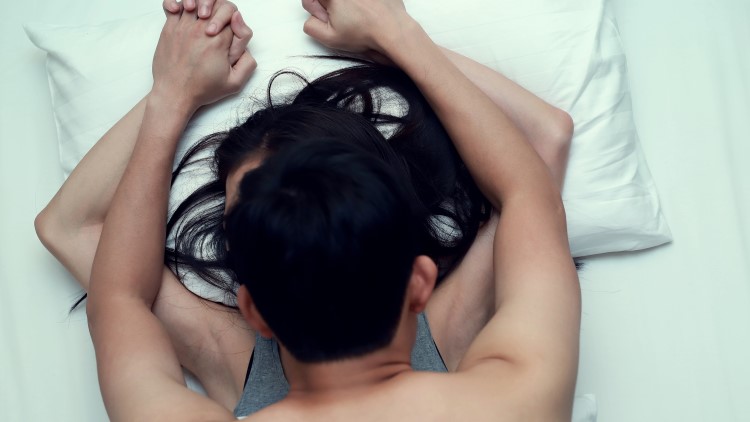 Injection Therapy
Injection therapy, as the name implies, involves the use of a syringe and needle to inject the erection chamber of your penis to produce an erection. Penile injections are highly effective in treating erection issues caused by nerve, blood vessel, and psychological conditions.
Injection therapy gained popularity as an acceptable treatment to ED in the early 1980s. Today, the three most common injection medicines used are papaverine, prostaglandin E1, and phentolamine.
You'll have to consult a health care professional before starting injection therapy, as you will need instruction on where and how to inject the medicine properly. Do not attempt to learn from self-help videos.
Improper use of a syringe can cause damage to your blood vessels or even cause an air embolism that could travel to your brain, lungs or heart, causing a stroke, heart attack, or respiratory failure.
While injection therapy is typically 100% effective, there are side effects in addition to the risks that come with injection. Pain and penile scarring are the two most common side effects.
If you suffer from cardiovascular disease, injection therapy for erectile dysfunction is ill-advised, as it causes high blood pressure and dizziness.
Shockwave Therapy
Shockwave therapy may sound a bit extreme. You might be thinking that this involves electrocuting yourself to get an erection, but don't be too alarmed—it's nothing like that.
Shockwave therapy involves a process known as neovascularization, which doctors generate by directing energy from acoustic waves to certain parts of your body.
Neovascularization causes new blood vessels to form in the targeted region, and this helps improve blood flow, which, as we all know, is what causes erections.
Shockwave therapy is often used to treat people with heart conditions, kidney stones, and fractures, but recent clinical trials show promising results for erectile dysfunction patients.
Unlike many other treatments that work only for one sexual encounter at a time, shockwave therapy targets the mechanism behind erections providing a long-term solution. Clinical trials show that the discomfort of treatment is tolerable among most subjects, and their erections improve.
So, how does shockwave therapy work? A clinician will use a probe coated in a special gel, similar to that used during an ultrasound, and apply it to different areas of your penis. Anesthesia is not usually needed. In fact, there is barely any pain at all.
Subjects describe the feeling as a tingling sensation in the targeted area. Treatment sessions commonly last for 15 to 20 minutes.
Before you go running to the nearest shockwave therapy clinic, we'd like to note that this is still an experimental treatment and may have unforeseen risks. Clinicians need to conduct further testing and research before it becomes a frontline treatment for ED.
Prostate Massage Therapy
Before any of the modern treatments came into existence, one of the traditional ways of treating ED symptoms was prostate massage therapy.
Even with prescription medication, implants, and therapy available, some men continue to vouch for the effectiveness of this therapy, although It is generally used today in combination with other treatments.
Prostate massage involves clearing the prostatic duct by applying pressure through massage. This process interrupts infections and eliminates any blocked fluids that can cause ED.
While there are studies that provide evidence of its effectiveness, they often have small sample sizes and thus can't be considered conclusive. Despite the latter, prostate massage therapy might prove helpful in conjunction with other treatments.
We want to stress that you need to find a professional trained in prostate massage, a general masseuse isn't enough, nor is using do-it-yourself videos. Studies that support prostate massage therapy found that subjects need to undergo treatment at least three to four times per week for at least four weeks for the treatment to be effective.
Depending on your ED symptoms, you may require more treatments or undergo more treatment sessions.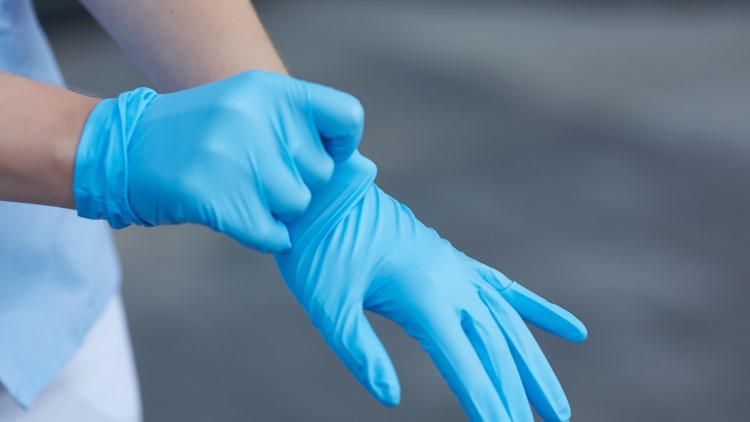 Stem Cell Therapy
We've all heard about stem cell therapy in the news at one point or another, touted as a miracle treatment for almost all diseases.
The ability to inject a person with their stem cells that will grow and replace damaged cells and tissue is nothing short of miraculous. It sounds too good to be true and, you know the saying, it probably is. At least for now.
Clinical trials on stem cell therapy for erectile dysfunction have proven effective in the improvement of erectile function. Eight out of 21 men treated were able to engage in spontaneous sexual intercourse within six months of therapy.
While this is incredibly promising, stem cell therapy is in its early stages. Regardless, this is a promising avenue that we all look forward to as a long-lasting solution to erectile dysfunction.
Sex Therapy
Sex therapy is often offered by erectile dysfunction therapists, and it is short-term. The number of appointments needed can vary between 5 and 20 one-hour sessions with a therapist. You will usually have to attend a session weekly or bi-weekly, depending on your arrangement with your therapist.
During a sex therapy session, your counselor will give you assignments that you should do at home between sessions, which may include:
Touch exercises that take away the mental pressure of needing to perform during sex
Practicing better sexual communication skills with your partner
Reading books that let you dig deeper into sexuality
Your doctor might prescribe sex therapy as a treatment for ED if the following conditions exist: you can get normal erections during sleep, your blood work and physical exam came back normal, and you are in generally good health.
Statistically, sex therapy is more effective if your partner, if you are in a committed relationship, joins you for some or all your sessions.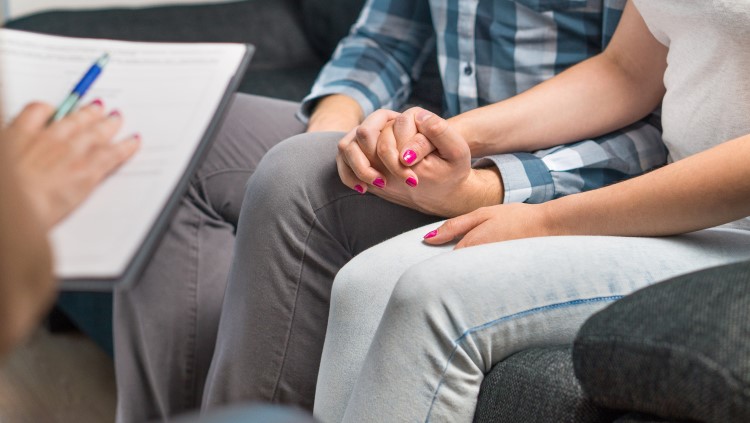 Other Options
Other options for treating erectile dysfunction include the use of vacuum constriction devices or VCDs, which are acrylic cylinders with a pump that attaches directly to the end of your penis. The other end of the cylinder has a constriction ring or band that you place on the body.
The cylinder and pump work together to create a vacuum that helps the penis become completely erect while the constriction ring is used to maintain the erection. The constriction remains in place for the duration of intercourse and is released once done.
Prosthetics are another option for men suffering from ED. A penile prosthesis is surgically implanted into the erection chamber of your penis to ensure that you can get an erection.
If you find none of these erectile dysfunction therapies are to your liking or you want to improve your sexual health more quickly, you should also consider adding food supplements to your diet.
Viasil is an all-natural, no side effect oral treatment that focuses on improving natural energy systems in your body to get a natural and healthy erection. Unlike synthetic drugs that create unnatural chemical reactions in your body to generate erections,
Viasil is all about increasing ATP and ADP production in your body and nitric oxide to improve blood flow naturally. Also, you don't have to worry about headaches, injections, or prosthetics as it is all organic.
Finding a Solution
While, being such a wide-spread issue, many other alleged erectile dysfunction cures are floating about—and surely more will crop up in the future—the treatments we've looked at here have proven to be the most effective.
You don't have to navigate this difficult condition on your own. Don't be afraid to reach out to a health care professional to begin your journey to a more fulfilling sex life. If you're not quite ready for that, lifestyle changes and the addition of dietary supplements such as Viasil are a solid first step—and even a potential final solution.