Erectile dysfunction (ED) is a condition which affects more than 30 million men. All adult males experience some degree of ED at one point in their life.
Men who're suffering from erectile dysfunction or just want to improve general sexual health and performance can often benefit from prostate massage therapy.
If you're uncomfortable with the idea of massaging your prostate yourself or having someone else do it for you, you should know that it has a high potential for improving erectile function and can significantly enhance your sex life.
Now, prostate massage isn't a new concept by any means. In fact, it's been used for centuries to boost sexual performance in men. Men who were polygamous or extremely sexually active relied on prostate massages to ensure high sexual performance.
Thanks to advancements in natural medicine, the known benefits of prostate massage now include therapeutic advantages such as improved erectile function and enhanced orgasms.
Over the course of this blog post, we'll discuss all the important things you need to know about massage for erectile dysfunction, including the different types, the benefits, and the risk.
What Will You Learn?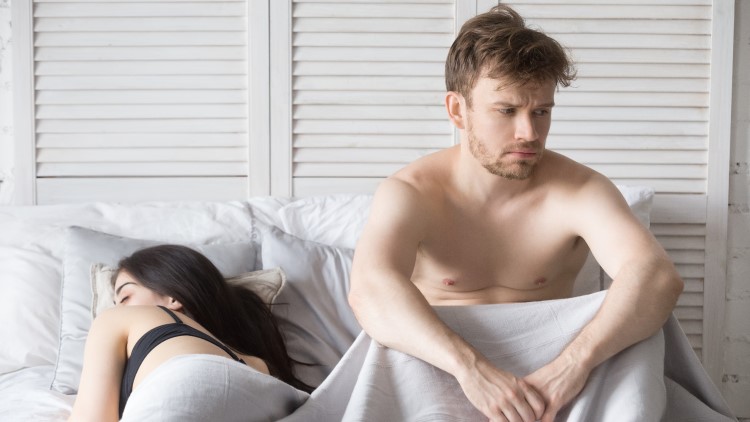 What's Prostate Massage Therapy?
Also known as "prostate milking", prostate massage therapy is a somewhat obscure form of erectile dysfunction treatment, and it is mostly used in combination with other ED medications and treatment.
The primary objective of prostate massage therapy is to cause prostate contraction, which is likely to lead to the release of semen and prostatic fluid.
Prostate massage therapy involves using a lubricated finger (with gloves on) or a specialized tool for stimulating the prostate gland carefully. This is achieved by applying gentle pressure to the interior and surrounding tissues of the prostate.
The prostate gland is a walnut-sized gland which releases a viscous alkaline liquid which makes up about 30% of a man's semen.
Other than that, semen is mostly comprised of seminal vesicle and sperm. These ingredients mix together during orgasm. The spasms you feel while ejaculating are caused by the prostate working hard. The prostate gland is situated below the bladder and is also sometimes referred to as the male "G-Spot".
For those of you who're not familiar with the term "G-Spot", it's an extremely sensitive erogenous area which can produce highly intense orgasms. When stimulated, the prostate can induce stronger ejaculations.
When prostate massage therapy is used as a treatment for erectile dysfunction, it's typically conducted 2 to 3 times a week for a period of 30 to 60 days.
Depending on the severity of your ED and current health condition, the initial draining of prostatic fluid can potentially cause discomfort or pain.
Benefits of Prostate Massage Therapy for Erectile Dysfunction
One of the most prevalent causes of erectile dysfunction is a restricted pelvic area, which happens when the blood flow in your body becomes inhibited.
Prostate massage therapy functions by improving the flow of blood throughout the body, thus making it easier to achieve and maintain an erection. The massage treatment clears up the backed-up fluids in the prostatic ducts.
But that's not the only way prostate massage therapy improves erectile function. Massage treatment is also known to be effective in repairing nerve damage in the prostate and groin area and stopping infections from occurring.
It ultimately promotes a healthy prostate gland, which is crucial for strong erections and good sexual performance. Not only does prostate massage therapy enhance erectile function and libido, but it also improves overall health and well-being.
Prostate massage therapy is also known to be effective in alleviating the symptoms of other sexual dysfunctions such as painful ejaculation. Inflammation or infection in the urethra, seminal vesicles, the prostate and/or the epididymis (a tube situated near the testicles that transports and stores sperm) is one of the most prevalent causes of painful ejaculation. It can also be indicative of a blocked ejaculatory duct. Massaging the prostate can help reduce the inflammation in the gland and make ejaculations less painful.
Tightness in the pelvic floor muscles is another common cause of painful ejaculation. Prostate massage therapy involves manual stimulation of those muscles, which can reduce tightness and further reduce ejaculatory pain.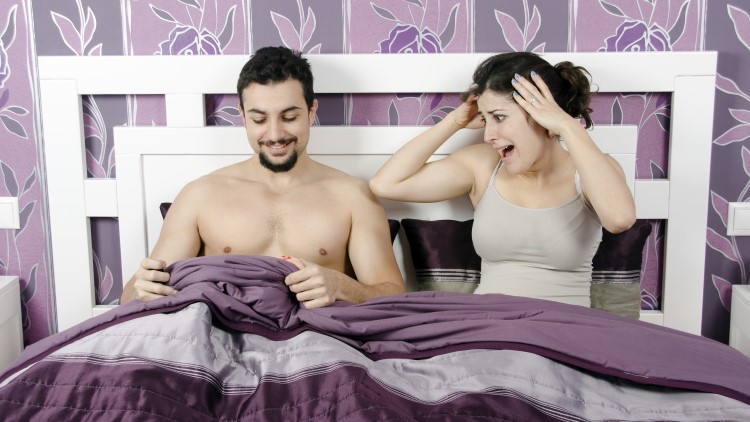 Risks of the Massage for Penile Dysfunction
Generally, prostate massage therapy has little to no risk if it's performed correctly. However, being too vigorous or using excessive force while massaging can lead to adverse consequences.
Prostate massage therapy isn't comprehensively supported by doctors and physicians because there isn't enough clinical research suggesting it's more effective than other ED medications and treatments.
However, many men have reported an improvement in erectile function after using prostate massage therapy either alone or in conjunction with other medications and treatments. In most cases, men use a combination of massage therapy and antibiotics.
But regardless of what you opt for, prostate massage therapy shouldn't be performed without formal training. Doing it wrongly can worsen your symptoms and can even cause serious damage to your reproductive system.
The prostate gland is highly sensitive, and even an insignificant amount of excessive pressure can result in injury or other complications.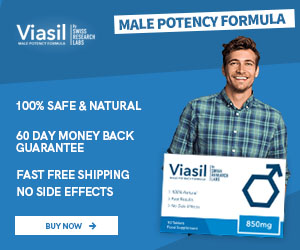 Moreover, an electronic prostate massager should never be used without training or instructions from a professional physician or doctor. The risks associated with prostate massage therapy include:
Worsening the symptoms of acute prostatitis and potentially causing blood poisoning
Spreading of the infection
Flare-up of hemorrhoids
Cellulitis, a serious infection of the skin
Damaged rectal lining
Internal bleeding from injuries to the prostate gland
Spreading of prostate cancer (if previously present)
Prostate massage therapy should be particularly avoided by men who're affected by epididymitis, a condition in which the tube that contains and transports the semen becomes inflamed.
Because of the prostate's highly sensitive and delicate nature, the physician should apply a minimal amount of pressure, and ensure that any type of intervention is hygienic and cautious.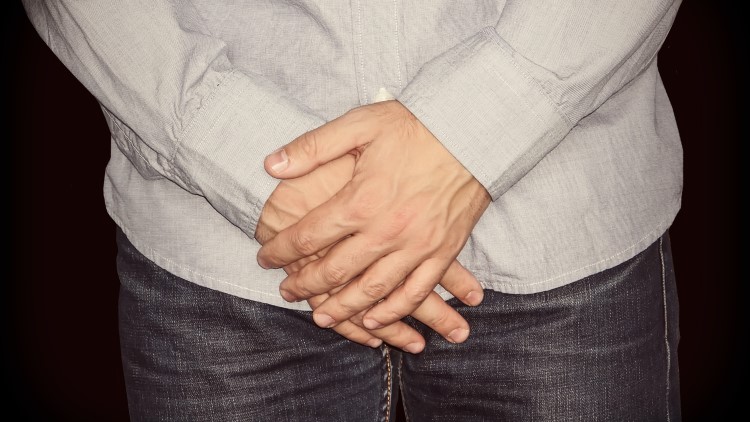 How to Prepare for a Prostate Massage
As we've stated above, prostate massage therapy is a practice which isn't widely supported within the medical community. Therefore, finding a qualified prostate massage therapist isn't a simple task, which is why you should ask your doctor or physician for a recommendation.
You can also try calling your local medical facility's outreach office as many of them can provide information on certified medical practitioners in the locality.
When it comes to medical insurance, most health insurance providers do not provide coverage for prostate massage therapies. But if you receive massage treatment during a doctor's office visit, your health insurance company may reimburse you for the costs.
When it comes to preparing for a prostate massage, the first step is emptying your bladder and bowels. If the massage is being performed by hand, you'll require a condom or a glove and a lubricating gel.
You can either bend over a table or lie on all fours – it depends on what you prefer. Now, you're ready for a self-performed massage or one done by a medical professional or a partner.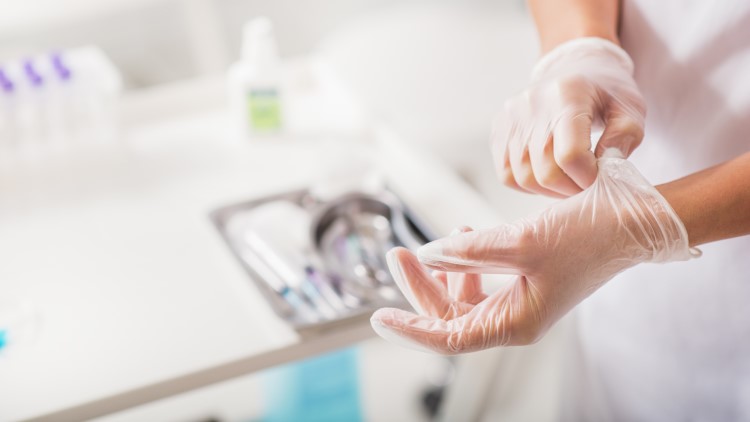 What to Expect During a Prostate Massage
There are 2 basic ways of performing prostate massage therapy: internally and externally. Both of these methods can be carried out either manually, or with a specially-designed prostate massage device. While some men stick to a single approach, others switch between both.
Here's what you can expect from a prostate massage performed by hand:
The medical professional or your partner will insert a lubricated finger into the anus and probe around gently for the prostate, which feels like a small round ball.
Once the prostate has been found, the person performing the massage will put light pressure on the prostate for a few seconds before releasing it slightly to relieve the pressure.
The person performing the massage will advance their finger again and apply pressure on the same or different spot. Applying pressure to the prostate's center pushes fluid into the penis.
This process will be repeated 5 to 10 times, during which you're likely to experience an erection.
The external approach involves using fingers to apply pressure on the perineum, which is the space between the anus and the scrotum. Using a glove or lubricant isn't necessary with this approach. The whole perineum needs to be massaged for several minutes for optimum results.
If you prefer to use a device for prostate massage therapy, there are numerous products available on the market for both external and internal use.
However, it's important not to confuse a prostate massage device with a sex toy. It's vital that you use a product that's been specifically designed for prostate massage. Before you make a purchase, read the product description carefully.
If you opt for an internal prostate massage device, make sure it's properly lubricated before it's inserted. If the device has a vibration feature, it will vibrate when pressed against the prostate. This will enhance blood flow and reduce inflammation.
Most external prostate massage devices are designed to apply pressure on the perineum when you sit on them.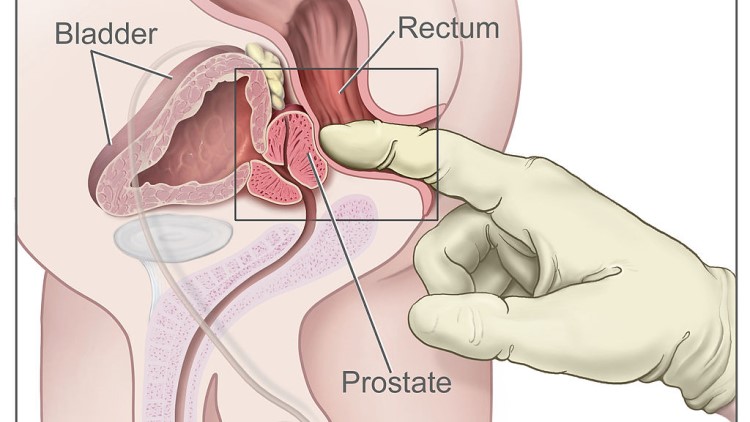 How to Do a Prostate Massage With a Partner
Having someone you're intimate with performing a prostate massage can be a highly sensual experience and can deliver better results compared to getting it done by a medical professional.
However, if you're thinking about having a partner perform prostate massage therapy, proper communication is vital. As we've discussed above, the prostate gland is very sensitive in nature and you should communicate to your partner that they should be very cautious with the amount of pressure they apply.
Secondly, it's important to ensure that the prostate area is clean before you start with the massage process. Also, make sure that the finger, or any device being used, is properly disinfected before it's inserted into the anus.
Thirdly, decide on a position that suits both you and your partner. Most experts suggest that the best position for prostate massage therapy is being on all fours.
How to Get Stronger Erections And Be Rock Hard Naturally >>
Other Massages That Can Help Improve ED
Prostatic massage isn't the only massage therapy that can help improve erectile function. Penis massage is another natural therapy that's known to be beneficial for treating ED.
Penis massage therapy has been used for centuries to improve the flow of blood to the penis and enhance erection quality. There's a wide variety of penis massage techniques, with "milking" known to be one of the most effective ones.
Used since ancient times, 'milking' is one of the most widely used penis massage techniques. It's called the technique because it resembles the motion of drawing milk from animals like goats and cows.
It involves surrounding the base of the penis with your forefinger and thumb, holding your penis with your left hand, and moving it along your shaft while applying a little pressure. This technique promotes the movement of blood and fluids to the tip of the penis. For better results, use coconut or olive oil.

Conclusion
Like any other erectile dysfunction therapy, prostate and penis massage therapies have produced mixed results. No doctor or physician will provide guarantees for the efficacy of prostate or penis massage therapies, because there aren't any.
Nevertheless, massage therapy has been used for centuries to treat erectile dysfunction. There's science-backed evidence which suggests that it can improve blood flow to the penis and other reproductive organs. Moreover, if performed properly, there aren't any side effects or risks associated with prostate massage therapy.
If using prostate massage therapy alone hasn't been able to improve your ED symptoms, maybe using it in conjunction with ED medications can produce the results you desire. There's a wide variety of effective ED drugs available, such as Viagra and Cialis.
While synthetic ED medications like Sildenafil and Vardenafil can be effective, they're associated with a myriad of adverse health effects. Natural supplements, on the other hand, offer a vastly different proposition.
Erectile dysfunction supplements like Viasil are formulated with a wide variety of all-natural herbal remedies that not only make it easier to achieve an erection but also increase your libido.
The combination of natural therapies, such as prostate and penis massage, and all-natural supplements are a better way to combat erectile dysfunction than solely using over the counter drugs like Viagra and Levitra.