As men, let's face it, we get aroused pretty easily. It doesn't take long to warm us up and get ourselves in the mood for sex. Just the thought of getting down and dirty can be enough for some.
However, when it comes to how to keep a woman happy in bed, it isn't right to assume they're always raring to go.
Instead, knowing how to get both yourself and your partner ready for sex is important for a well-balanced fumble between the sheets. After all, there's no rush! Take your time exploring new pleasures as you get in the mood for sex.
How to keep a woman happy in bed
Women love a man with confidence in bed, that's willing to explore new things and ask questions. No, we're not talking about "What's for dinner" but more towards "Do you like that?"
If you're unsure how to keep a woman happy in bed, keep going, because you're about to find out.
Don't rush, take it slow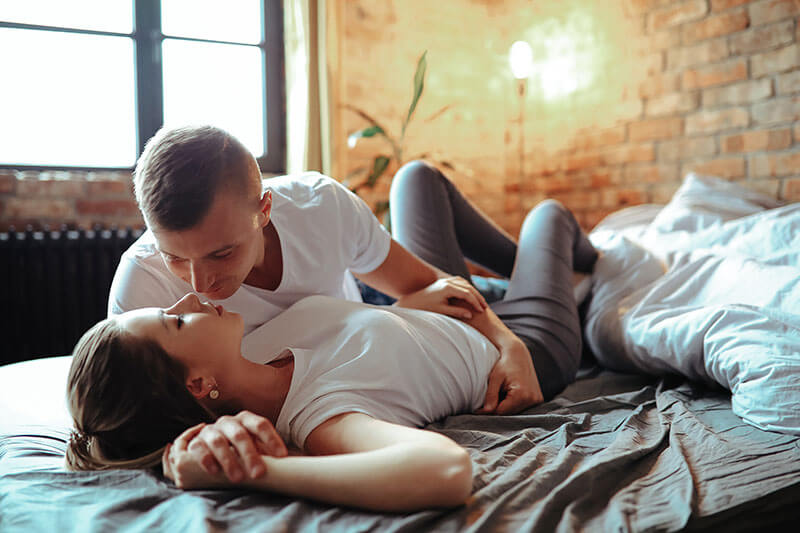 You don't jump in your car and expect it to instantly start, do you? Before diving into full sex, you need to warm up the engine. This isn't a race after all – so start off slow.
Also Read: Fruits that fight erectile dysfunction
There are no prizes for rushing to the finishing line! So don't be afraid to spend some time enjoying each other's bodies. Start with lighting kissing and caressing, running your hands from head to toe.
When you're trying to figure out how to romance a woman in bed, the key is: Don't rush. Be prepared to spend some time teasing and having fun with foreplay.
Unsure? Just ask
Some women are incredibly vocal about what they do and do not like in bed. Whether you're trying something new or experimenting with a new lover, don't be afraid to ask, "Does that feel good?"
It's not so much feedback (this isn't a hotel review!), as it is about ensuring your partner is enjoying herself. It can be incredibly sexy being instructed what to do next, so don't be afraid to try out some dirty talk and ask her what she'd like you to do.
How to make a woman happy in bed 101: Ask her what she wants!
Get ready to fondle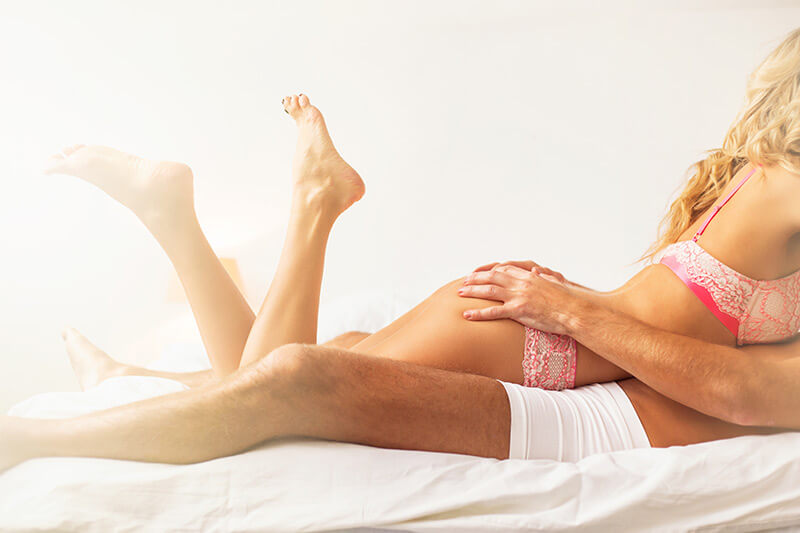 Going back to those teenage years of experimentation and fondling can be a fun experience for both you and your partner.
Also Read: Easy ways to get a better erection
If you're trying to work out how to make her happy in bed, don't be afraid of going back to basics. Start by following our previous tip and ask your partner what turns her on the most, then get ready to explore new pleasures.
Before going in for a full-fondle, start off slow with light touches and kisses.
Take time to kiss
Many men try to dive into sex right away, without a good kissing session. Kissing is incredibly passionate for both men and women, helping to get you both in the mood.
Before you head straight for sex (or even foreplay), spend time kissing your partner. Kiss her lightly on the lips at first, before upping the steaminess to all over.
100% NATURAL MALE PERFORMANCE ENHANCER
With just one pill a day you could reignite your sex drive, experience stronger erections that last, and enjoy improved stamina and endurance. Viasil is 100% natural, safe, and fast acting. So you know you can confidently rise to every occasion..
Tickle, gently
Tickling your partner can go one way or another. While some can find the sensation incredible erotic, others can find tickling uncomfortable or even annoying.
Whether you're using a feather or your fingertips to trail over your partner's skin, be sure to find out if this is something she enjoys beforehand.
Don't be afraid to ask the question, or try it slightly to gauge her reaction before getting too stuck in.
How to romance a woman in bed: Opt for light tickles
Be patient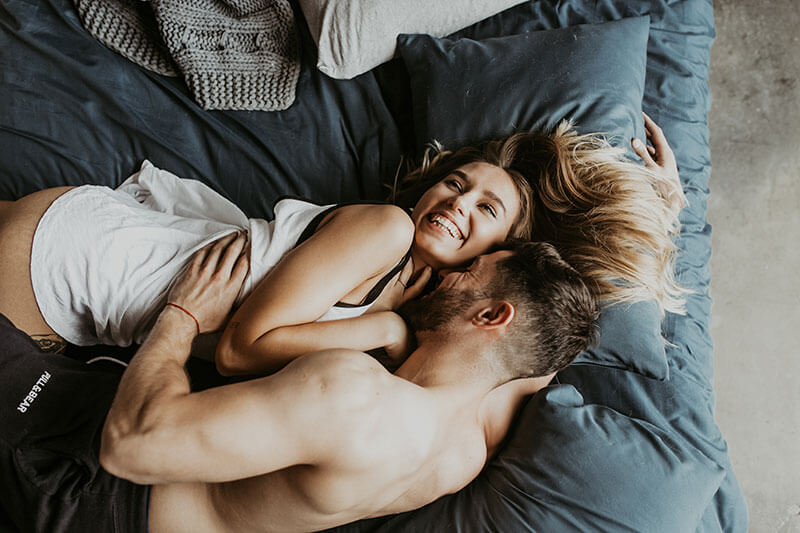 Sex is a two-way street, so don't try to rush your partner into getting down and dirty. Don't head straight for sex right away, patience is key.
Also Read: 15 Ways to boost your confidence
Work with your partner to explore what they like and what really turns them on, making sex even more exciting when it happens. While you may be eager to get to it, she may not be!
Spend some time kissing your partner, asking her what she likes (or what turns her on the most) and focus on making every slight touch an electric feeling.
Refrain from getting too rough
While sex is exciting, there's a time and a place for getting a little rough! Don't be tempted to get heavy-handed, as a woman's vaginal lips are as sensitive as your scrotum.
Now that'll keep you from getting rough, won't it!
If you're wondering how to make her happy in bed, make her feel special by giving her your undivided attention. Spend time on foreplay, dirty talk and kissing, with light touches building the anticipation for sex.
Ready to make your partner happy in bed?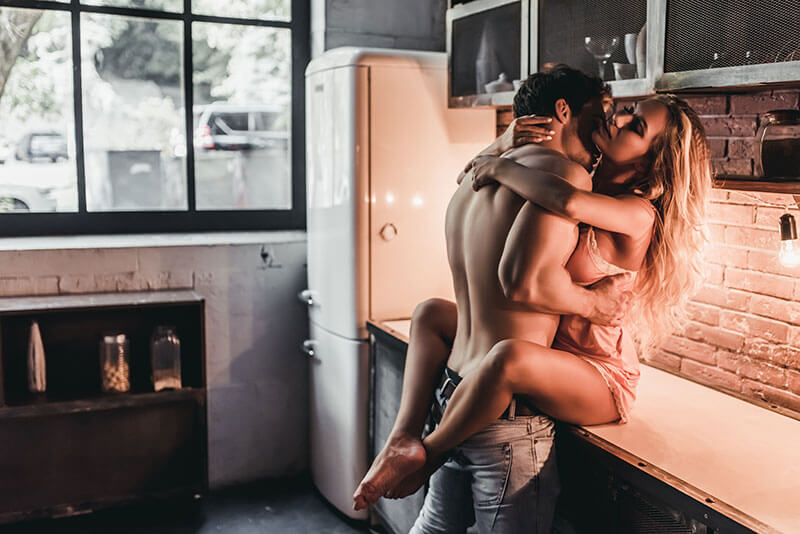 Sex is a thrilling experience, whether the first or 100th time. If you're unsure how to make your woman happy in bed, just refer back to these tips and take your time.
Remember, if you're not sure, just ask. Asking your partner if she's enjoying herself, or if she'd like you to go faster/slower or try something new is important for both of your pleasure.
Need a hand in the bedroom? Viasil's 100% natural male performance enhancer will help you fight back against erectile dysfunction, so you can enjoy longer-lasting sex with confidence.