You're probably already aware that sex is a pretty good workout, but how many calories does sex burn?
This can be difficult to pinpoint exactly because the answer to that, of course, depends on what position you're doing, how hard you're going, and how long you're having sex for.
But generally speaking, does sex cause weight loss? Does sex count as cardio? In this article, we're going to answer some of these questions for you so you can get a better idea of how many calories you're going to burn during sex.
As an added bonus we'll also show you some specific sex positions that help burn calories more than others.
What Will I Learn?
Sex and Weight Loss
It's pretty normal to wonder how many calories you've burned after having sex (given that the sex was passionate and intense enough). Fortunately for you, sex is a pretty good exercise and especially for men, as they tend to be more physically active during sex.
Sex works out a very wide range of muscles, gets the heart pumping, and can be great for your physical and mental health.
Different sexual activities can burn a different amount of calories. You might be surprised to learn that even something as simple as kissing burns a few more calories than you would at rest.
Burning calories is important for anyone who wants to maintain a healthy weight. Your heart, bones, lungs, digestion, and pretty much everything else tend to work a lot better when you're sitting at a healthy weight.
Unfortunately, the majority of people in America aren't a healthy weight, with nearly 75% of all men in the United States struggling with obesity. The good news is that more and more people are recognizing just how important it is to stay at a healthy weight, and as such, people are looking into healthy options… like having sex.
Sex and Food Intake
Another important thing to note is that having sex actually seems to curb food intake. One of the reasons for this is because of the release of a hormone known as oxytocin.
Oxytocin is generally referred to as the love hormone because it's released during intimate moments, such as during sex. However, oxytocin is also involved in our digestion. It has been revealed in studies that higher levels of oxytocin tend to lead to a decrease in overall food intake.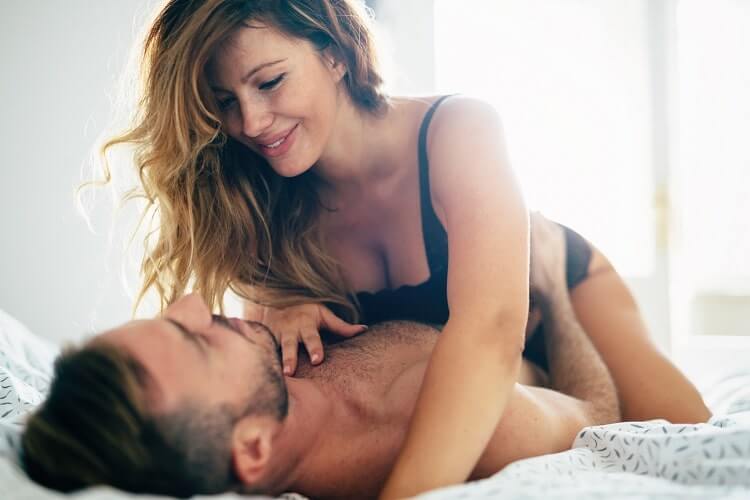 Start Sexercising
So that means that you should really get your groove on and start sexercising!
There are a few reasons that sex could be considered an ideal form of exercise. One of the main reasons is that it's a much more pleasant form of exercise than a gym workout. 
A few studies have been done that prove how sex can actually be a very useful and effective form of exercise. While a bunch of studies had proven the obvious fact that sex increases heart rate, not a lot of studies have been done to further evaluate the physical benefits of sex.
At least, this is what Prof. Antony D. Karelis said, who ran a study that followed 21 straight couples and evaluated the results of their sexercise.
The couples were asked to wear an activity tracker during their sexual activities. The activity included the foreplay, the intercourse, and at least one orgasm being had by a partner.
The study was brief and only lasted 4 weeks, with each couple having sex once per week. However, it was revealed that men burned about 101 calories during sex whereas women burned about 69.
This means that sex is a bit more intense than walking, but not quite as intense as jogging. However, naturally, there are a few other factors involved.
The main thing to consider is the intensity of sex. The 101 calorie burn was an average. On the low end, men were known to burn as little as 13 calories. On the extreme end, however, men were burning up to 306 calories and women up to 164.
The amount of time that people spent having sex varied quite a bit, as well. Couples averaged just under 25 minutes for their whole sexual process: foreplay, sex, and orgasm. However, people spent anywhere from 12.5 to 36.9 minutes having actual sex.
From these variations, it can be hard to determine what these factors actually are. For example, we don't know if the men burning 306 calories were simply having sex for longer or if they were having more vigorous sex for a shorter amount of time.
Suggested read: How to increase sexual stamina – 21 tips
How Many Calories Does Sex Burn?
There are different numbers associated with different sexual activities. Different things can cause you to burn more calories. Kissing, making out, having sex, using your hands, or giving oral can all elicit different results.
Here are some average calorie burns associated with different sexual activities.
Kissing
Kissing is alleged to burn about 68 calories per hour, which is pretty impressive considering you're not really doing that much moving. Naturally, the more vigorous and intense the kissing is, the more calories you'll burn.
68 calories per hour isn't hugely significant, though, since we burn around 45 while we're at rest.
Making Out
According to LA Weekly, making out is among the most intense calorie burners when it comes to sex. You can burn as many as 230 calories per hour when making out.
This is, allegedly, due to the increased heart rate and heavy breathing that comes along with making out. You can maximize the number of calories that you burn by rolling around and petting each other.
There's no doubt that making out would burn more calories than simple kissing, but there's definitely a reason to question this research. It seems odd to say that making out burns more calories than having full-on sex, don't you think?
Massaging
Massaging is a great way to burn calories. Usually massaging comes after a workout, but when it comes to sex you can incorporate your massage into the workout itself.
Of course, the massager burns more calories than the massagee, but the person receiving the massage will (hopefully) get a better experience. They can also rest assured that they're helping their partner burn calories just by being receptive!
You can burn up to 80 calories giving a massage to your partner. You might think that a hard, hot, and heavy massage is the best way to burn more calories, but this isn't necessarily the case. Massaging slowly and deeply helps to work your muscles in a more effective manner and can lead to better calorie burn.
Oral Sex
Professional trainer Brooke Marrone says that giving oral sex to your partner can burn up to 100 calories per hour. Of course, this would likely vary depending on what position you're in.
Men might have it easier since they can lie on their stomach while going down on a woman. Women, on the other hand, tend to require more of a full-body motion when going down on someone.
Brooke also says you can intersperse other exercises into your oral routine. For example, a woman can do pushups or yoga stretches while giving head to her partner.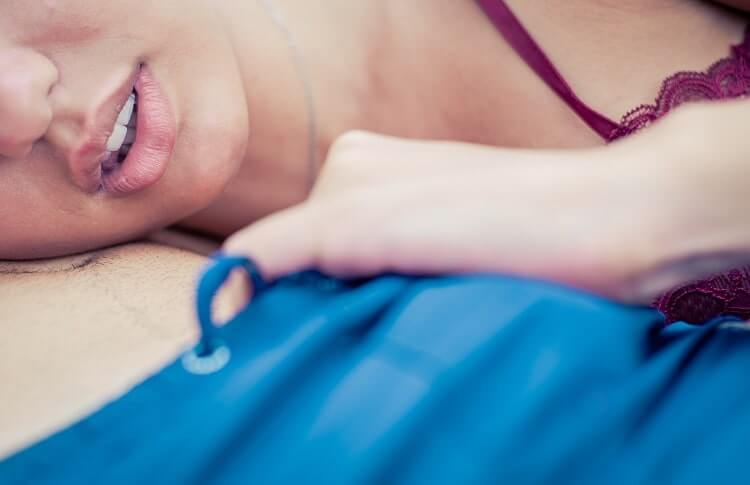 Try These Sex Positions that Help Burn Calories
Ok, time for the actual deed and how many burned calories you can expect. Some sex positions are more effective than others at providing you with a workout and burning calories. Below you'll find some of the best.
Doggy Style
Doggy style is a great way for men to burn calories. Women also get a great workout by engaging their triceps, shoulders, and upper back muscles while supporting themselves. This is a great core workout for both partners.
Missionary
While it might be considered a fairly 'vanilla' position, missionary is nonetheless great for helping to burn calories. Like in most positions, the man will be burning more calories during missionary.
Cowgirl and Reverse Cowgirl
Cowgirl and reverse cowgirl can be good positions for the woman to burn more calories. Bonus points if you actually get into a squat position and bounce yourself up and down. This is an intense workout that basically amounts to doing short, quick squats.
Standing
If you're strong enough to pick up your partner, then you can have sex with them standing up. This is obviously a very strenuous workout, but if you can manage it, it's a great way to work out your entire body.
Lotus
This is a highly intimate sex position in which you wrap your legs and arms tightly around your partner. To get any movement during this position you're going to need to activate your core and your abs quite a bit.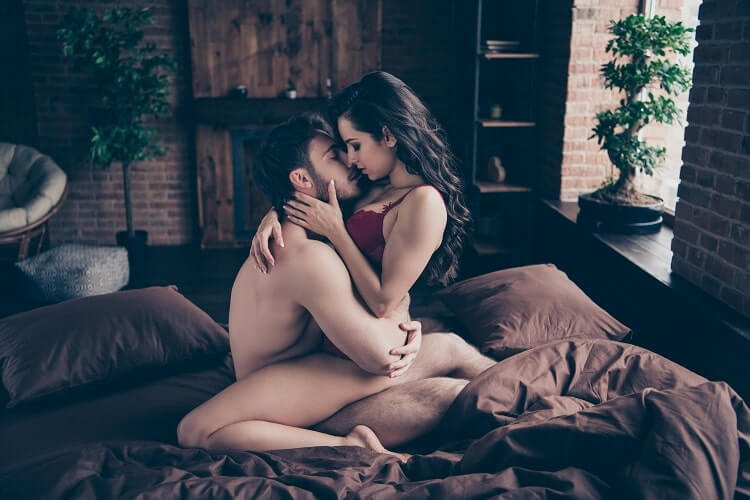 Conclusion
Sex is a great way to burn calories, and it's generally a much more enjoyable workout than going to the gym. Different sex positions tend to burn different amounts of calories, so if you really want to maximize your bedroom workout, you should switch it up.
Furthermore, sex actually causes the release of a hormone known as oxytocin, which can curb hunger pangs. Overall, sex is a great way for both men and women to burn calories and shed a few extra pounds.