Every man wants to know how to make his woman feel good in bed.
Unfortunately, it's not always that easy. It generally takes a lot of practice. But what if you are meeting a woman for the first time and want to make a good first impression? Or, for our younger readers, what if you're not very experienced and want to learn how to be a good lover?
Fear not! There are some tips and techniques that you can keep in mind to learn about how to have satisfying sex with women.
It's important to remember that every woman is different, so these ideas may not work as effectively with one woman as they would with the next. More important than any technique you'll read about on the internet is to communicate with the woman that you're with. Ask her what she likes, and then do that.
That's not always easy when you're hooking up with people or when you're on a first date, though. For all these types of situations, without further ado, here is our guide on how to please a woman in bed.
What Will You Learn?
Why Is It Important to Know How to Please a Woman in Bed?
There are a lot of reasons that a man might want to know how to satisfy a woman in bed.
To be fair, one of the main reasons for this is also a bit arbitrary. In our society, especially during high school, men are raised to believe that their self-confidence comes from their ability to hook up with girls. It's pretty common to see men as early as middle school or high school chasing tail in order to get a confidence boost that comes with having sex.
Generally, if you know how to satisfy a woman in bed, then she's more likely to tell another woman that you did a good job. This starts an upward cycle of having more sex, developing more self-confidence, and ultimately feeling good about yourself.
At least, that's the shallow reasoning behind why lots of men want to please a woman (and there's nothing wrong with that!)
On a deeper level, it's a good idea to know how to please a woman sexually because it evens out the playing field. For most guys (obviously there are exceptions) it's relatively simple to reach an orgasm. There's not a whole lot going on down there for us. Some men might need to go harder or faster to reach an orgasm, but for most guys, that's all there is to it.
Women, on the other hand, have a whole lot going on down there. They are also more complicated and can be turned on (or off) by things like behavior and emotion.
If you've ever left a sexual encounter without being able to ejaculate, then you know what it feels like for a woman who is left unsatisfied after a sexual experience.
The deeper – and, indeed, more chivalrous – reason that you should learn how to please a woman is that it will make the experience better for her. In the long-run, that should also make the experience better for both of you.
The Mystery of Woman's Orgasm
For many men, a woman's orgasm is a mystery. There are lots of reasons for this.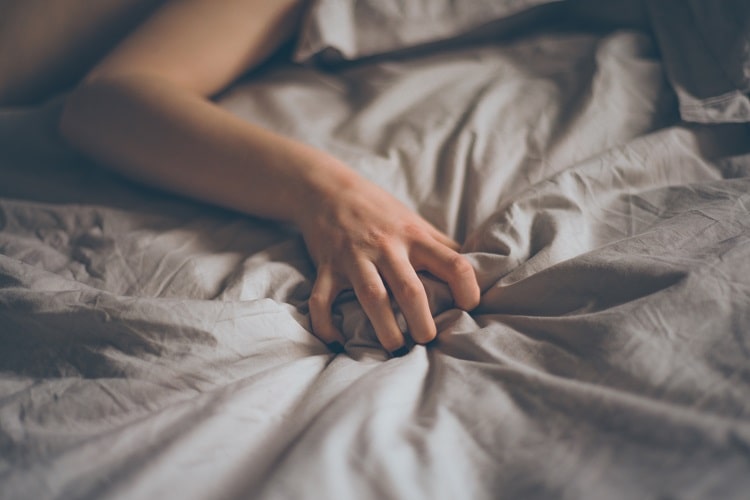 First off, there are lots of different parts of the vagina. Each one has a different degree of sensitivity. Some women prefer clitoral stimulation, for example, while others find it overwhelming and prefer internal stimulation. Many women can't have an orgasm without clitoral stimulation. Some need both.
That's not to mention that women can have different types of orgasms, as well. There are G-spot orgasms, clitoral orgasms, and even cervical orgasms. Each one feels different for the woman and each one requires a different type of stimulation.
To further compound the fact, in regards to sex, women are generally more emotionally and intellectually stimulated than men are. That means that a great deal of their sexual arousal comes from things like flirting, verbal foreplay, atmosphere, and romance. Some women can't even get close to having an orgasm if they aren't emotionally buttered up first.
(Pro tip: if the girl you're wanting to sleep with is the type to require emotional stimulation to become aroused, don't try to fake it or pretend to be emotional if you're not the type. This will likely end up with her getting hurt and will probably lead to disaster for everyone involved.)
Top Tips On How to Please a Woman Sexually
Set the Mood
As mentioned above, romance plays a huge factor for many women. Before you jump into having sex, it's a good idea to set the mood.
Granted, there are a lot of different ways that you can set the mood. Sometimes the mood is set by simple flirting and body language. In other situations, the mood can be set by the atmosphere that you're in or the activities that you're doing.
A classic way to set the mood is to pop open a bottle of red wine, light some candles, and play some relaxing, sexy music. Generally with a lot of ambiguous saxophone playing. If that doesn't set the mood properly, then nothing will.
The Importance of Foreplay
Foreplay is huge, and potentially the biggest factor of arousal for many women. If you don't engage in at least some degree of foreplay, many women will have a hard time getting aroused at all – let alone having an orgasm. Foreplay is generally more important than lasting a long time.
There are lots of different types of foreplay, and some of them can start before you're even in the bedroom.
Flirtation and ambiguous language. This is a type of foreplay that helps to arouse the woman mentally. Flirting can put the ideas of hooking up or sex into her mind, which will start the arousal process long before either of you end up in the bedroom.
Kissing. Lots of it. There are many women who have a hard time getting off if you don't kiss them. You can kiss them all over the body from head to toe, but don't forget to focus on the lips as well.
Touching. Touching can range from soft, sensual stroking of the arms, legs, neck, and stomach to more intense grabbing, pinching, and pulling of hair. It all depends on what your woman is interested in. If you're with a new woman, it's best to play it by ear and listen to her body language.
Fingering and eating out. Many women prefer to have a man use their fingers or tongues before they actually get penetrated. This helps get them wet and ensures that things will be comfortable.
Focus on Communication
One of the biggest reasons that men struggle to have their woman reach orgasm is because they don't ask her what she likes. On the flip side, many women don't feel comfortable telling men what they like unless they're asked.
It's not hard to see how this can lead to miscommunication and, ultimately, a lack of pleasure. Don't be afraid to ask your partner what she likes, or if what you're doing feels good. Body language is a great communicator, as well.
Watch the way she moves, the expressions that she makes, the sounds she makes, etc. and make sure that what you're doing is enjoyable.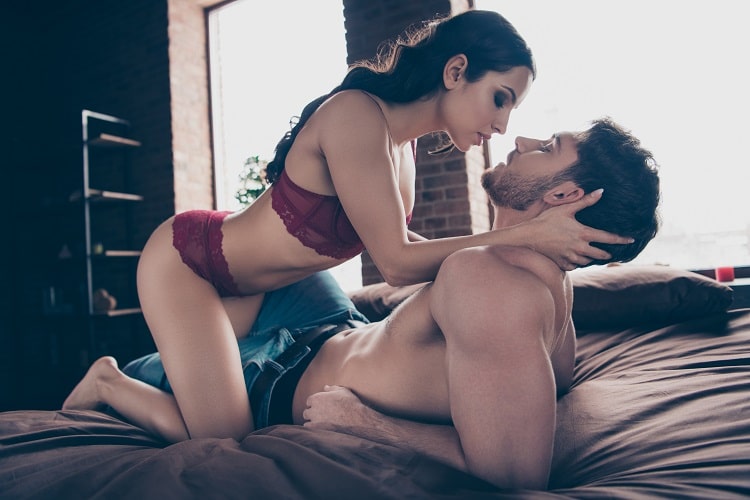 Keep the Focus on Her
This ties into the previous tip. You should keep the focus on your woman, especially if you're wanting her to orgasm. One good idea is to focus on making sure that she has an orgasm before you do, because for many men, once they ejaculate, the sex is over.
Encourage the woman to relax and enjoy herself while you pleasure her. Many women feel uncomfortable and have a hard time relaxing and enjoying sex. This can happen for any number of reasons. The important thing is that you can change this response so that she can actually fully enjoy the moment.
Chances are that when your woman is relaxed, comfortable, and feeling good, it'll be much easier for her to reach an orgasm. This is infinitely easier to do if she's not also focused on trying to please you at the same time.
Sexual Positions That work Well With Women
There are a number of sexual positions that favor women.
Doggy style. Doggy style is a great position because it allows for deep penetration and because it allows for you or your partner to reach around and stimulate the clit.
Lotus. Lotus is a very intimate and romantic position that allows for a lot of clitoral stimulation. Sit down on the bed and get your woman to lower herself on top of you so you're facing each other. She can wrap her legs partly around you and you can rock back and forth.
Lifted missionary. This position is similar to regular missionary except that you get your partner to put two pillows under her butt. The change in angle makes it easier for you to stimulate her G-spot while you penetrate her.
Cowgirl. Another classic position, cowgirl allows the woman to take control of the situation. It also allows for both of you to easily stimulate her clitoris, which helps women who need to have their clit touched to reach an orgasm.
Flat doggy style. This is similar to the doggy style in that you enter your partner from the rear. The main difference is that your woman will be lying on the stomach with her legs closed. This allows you to hit her G-spot easier, and also feels great for you because it'll be a bit tighter.
Spoon and open-legged spoon. During the spoon, penetrate your woman while you're spooning her as if you were just lying down to go to sleep. This allows you to easily access her clitoris. Open-legged spoon involves having your girl lie on her back with her legs spread, while you remain in the spoon position. This is nice for girls because, well, they don't have to do anything.
Other Tips & Ways to Please a Woman
These are a few other tips on ways to please a woman.
Use some lube. Lube can be great for fingering and penetrating your girl. However, if your girl is actually having a hard time getting wet, you may want to consider why this is. If foreplay, flirting, and romance aren't getting her wet, lube is always there to save the day – but ideally, you'll be able to work out the issue with your partner.
Don't jump straight in. Even when you're using foreplay, try to avoid the genitals for as long as possible. This will get your girl even more fired up so when you finally do touch you, she'll be trembling.
Use some toys. There are a huge number of different sex toys that can improve the experience for both you and your woman.

A vibrator is always a good option for a woman because it can help to stimulate her clit while you penetrate her.

A cock ring can be great because it will help keep your erection harder and firmer, which will feel great for the woman.

Using whips, handcuffs, rope, or other BDSM-esque toys and tools can really set the mood for a certain type of woman. Make sure to clarify whether or not she's into it before pulling out a whip and a pair of cuffs, though.
Conclusion
There are a lot of different ways to satisfy a woman in bed. Don't hesitate to use some of the tips and tricks in this guide to make sure that your next sexual experience is satisfying for both you and your partner.