Sex is supposed to be enjoyable for both partners. But one of the most frustrating things for a man is the inability to last longer. It can have serious consequences on your sexual relationship and your self-esteem.
Suddenly, the most exciting thing about life turns into a complete nightmare. Two of the most common issues men experience when it comes to sex are erectile dysfunction and premature ejaculation.
There may be a variety of reasons why you may not last as long in bed as you would like, but there are ways to change this. Below you'll find ways on how to last longer in bed.
If you're looking to improve the longevity and pleasure of your sex life, there are several changes you can make to your lifestyle and health, along with treatments for extreme cases, which can give you the results you've been searching for.
You might want to read on!
What Will You Learn?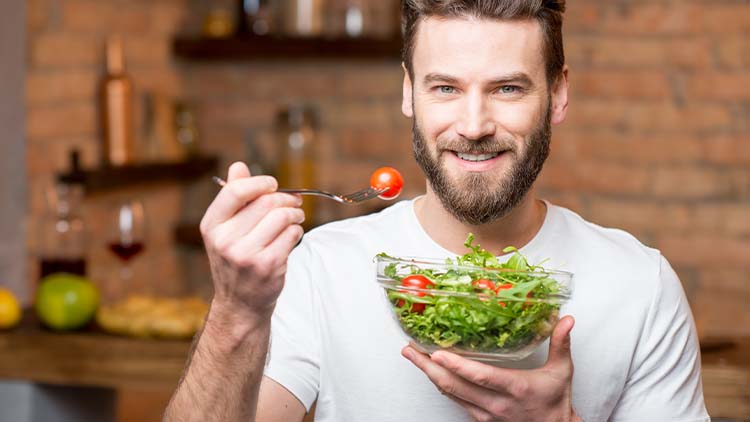 What Causes Premature Ejaculation?
Premature ejaculation is when you ejaculate 2 minutes or less into sex; this results in being a cause of concern for certain individuals or their partners since it could lead to an overall unsatisfying experience for both of you.
Premature ejaculation (PE) is generally divided into two types: primary and secondary. The former, primary, is a lifelong condition where every sexual encounter you have had has resulted in premature ejaculation.
The latter, secondary, is when primarily owing to acquiring negative associations to sex. This may be because of previous sexual encounters that ended in premature ejaculation, due to which you experience physical and psychological distress in all the following ones as well.
With 1 in 3 men in the United States, between the ages of 18–59, having problems with PE, you are not the only one dealing with it. Premature ejaculation can be caused by a plethora of factors. The most common ones are:
Performance Anxiety
With all the pressures associated with pleasing your partner, the surge of adrenaline can often lead to you climaxing too soon,
Stress
General stress, not necessarily about your sexual encounter, can also result in premature ejaculation since you are occupied elsewhere.
Limited Sexual Experience
PE will tend to occur more often when you have had limited sexual encounters, owing to the lack of stamina. With more exposure, you should witness a decrease in premature ejaculation.
Premature ejaculation is very rarely caused by serious medical conditions and is usually owing to psychological and behavioral patterns that can be changed to notice a difference in how long you last in bed.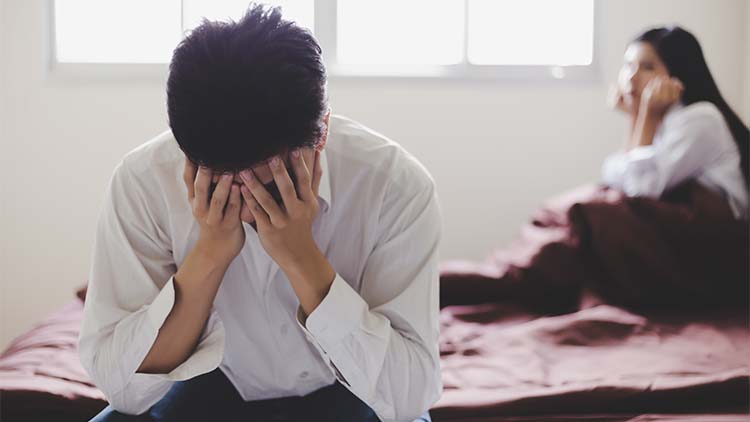 Are Premature Ejaculations & Erectile Dysfunction the Same Thing?
While both of them lead to less-than-ideal sexual fulfillment, premature ejaculation and erectile dysfunction are not the same.
Affecting over 30 million men, Erectile Dysfunction (ED) occurs when you are unable to achieve or maintain an erection long, or hard, enough to have sex; sometimes you may even lose your erection while you're having sex.
In cases of premature ejaculation, you tend to climax sooner than you had anticipated; conversely, in the event of erectile dysfunction, you lose your erection before you even get close to climaxing.
There may be several reasons you could be experiencing erectile dysfunction; emotional causes could include stress, anxiety, depression, or performance anxiety.
Physical causes for erectile dysfunction may encompass a number of health concerns, including a lack of blood flow to the penis or other metabolic or cardiovascular problems.
While erectile dysfunction is usually owing to psychological factors, it may also be an indicator of underlying physical causes in some cases.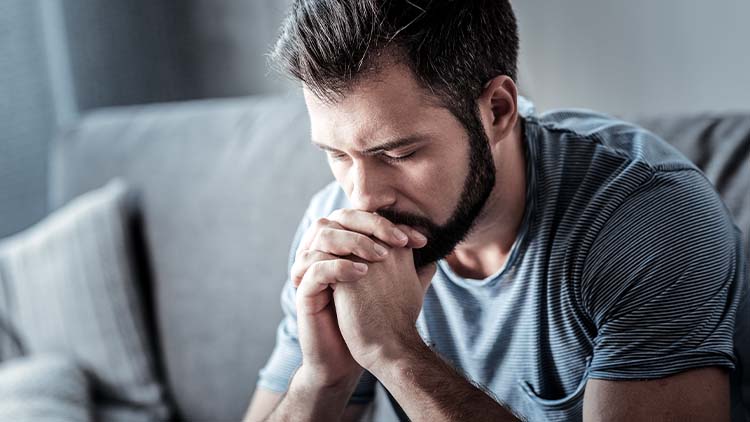 So, How Can You Last Longer in Bed?
Having your sexual encounter end before you, or your partner, were ready can leave a bad taste in both of your mouths. Such incidents tend to put a strain on relationships, especially if you aren't open with your partner regarding these issues.
A number of tips can come in handy to help the problem of how to last longer in bed for men, these can generally be considered of two types. Some lifestyle and behavioral changes may be of some benefit to you and, in cases where the problem becomes persistent and debilitating, you can turn to treatments and medication.
Natural & Lifestyle Changes
First, let's have a look at some of the lifestyle changes you can make to try to overcome premature ejaculation and last longer in bed.
Pick the Right Position
One way to last longer in bed, naturally, is to realize the importance of choosing the right position. The goal is to reduce the stimulation of the penis so you don't climax too soon. For this purpose, considering a position where the woman is more dominant will let you assume a more relaxed position.
Don't Skip Out on Foreplay
When it's done right, foreplay can be one of the most enjoyable aspects of sex. Engaging in foreplay lets you slowly build up to having sex. That way, you'll be relaxed and comfortable when the time comes.
Build Your Stamina Through Exercise
The biggest key to lasting longer in bed for men is to work on their stamina. A popular exercise to achieve this is the 'stop-start' technique, also known as 'edging', where you stop stimulating yourself just before you ejaculate. Doing this repeatedly will gradually improve your stamina over time.
Another way to do this is the 'squeeze' method, where you, or your partner, squeezes the head of your penis for 10–20 seconds right before you ejaculate until the sensation subsides and you don't need to do it anymore. Not only will this result in more fulfilling climaxes, but it will also delay them effectively.
Increase the Frequency
Since a lot of the problems with lasting longer in bed are associated with being unable to delay the climax, having sex or masturbating more often could be the solution.
Distract Yourself
Performance anxiety when having sex can worsen if you continue to think about it; it may help to distract yourself and think of things that aren't stimulating to you. This way, you'll be able to delay your ejaculation.
Slow Down
Premature ejaculation is often caused when you're having sex that's too fast and rough. Slowing down and easing yourself into it can be a solution.
Reduce the Pressure
Since women tend to take longer to orgasm than men, it's a constant, looming concern for men to not climax too soon. Helping your partner orgasm first not only takes the pressure off you to hold back from ejaculating, but you can also be content knowing they've had some pleasure.
Communicate With Your Partner
Voicing your problems, concerns, and likes/dislikes with your partner is an integral part of ensuring you don't feel frustrated or rushed into things. Discussing what works for you, and what doesn't, helps both of you do what's most pleasurable.
Use Thick Condoms
Not only is using protection a necessity, but thick condoms will also reduce the sensations you're feeling and delay ejaculation until you're both ready.
Switch It up
Going through the same motions can leave you stuck in a rut, with your body almost anticipating the next move and acting before it happens. Change positions and try new things to keep yourselves interested, with the added bonus of your body experiencing unfamiliar sensations and not being able to anticipate an anxious response.
Take Breaks
When you feel things getting too hot and heavy, take a break and let yourself cool down. There's lots of foreplay you can engage in while you wait for the impending ejaculation to subside.
Consider Therapy
If premature ejaculation is causing rifts in your relationship with your partner or posing a threat to your mental health and peace, you may want to consider therapy to address these concerns and work through these issues.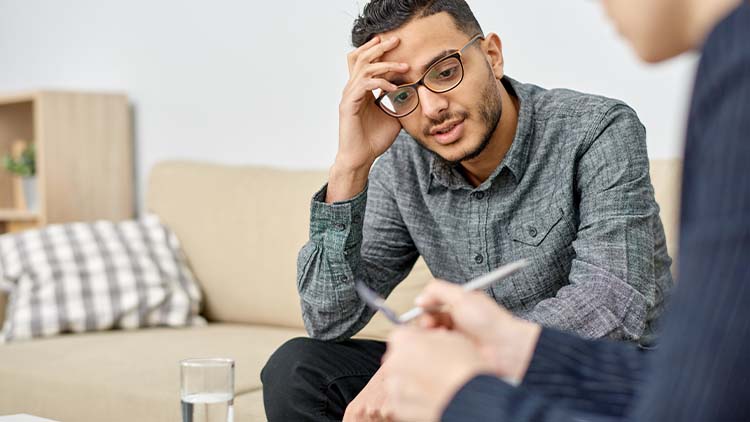 Treatment
If you find the psychological and behavioral techniques don't bring much change for you, you may want to consider turning to treatments available to address your specific problem.
Desensitizing Products
Creams, gels, and sprays are available that desensitize and numb your penis, so it doesn't get over-stimulated. While the good thing is that this can delay ejaculations considerably, the downside is that it may greatly affect your sensations and, thus, reduce your enjoyment.
Pills to Last Longer in Bed
Taking a pill to help you achieve harder, and longer-lasting, erections can be beneficial in some cases. Sildenafil (popularly known as Viagra) has proven helpful in cases of ED.
It's important to remember, however, that medications are specifically prescribed for serious medical conditions and can cause lasting side-effects.
Conclusion
If you're trying to give your performance a boost and last longer in bed naturally, Viasil is a good alternative. It works by effectively increasing your energy systems, vitality, endurance, and strength—allowing you to perform better and for much longer!
The mix of all-natural ingredients will increase your libido and leave you and your partner satisfied and gasping for more