Erectile dysfunction can wreak havoc on your life and your relationships. The problem with medication for erectile dysfunction like Viagra is that it comes with a huge list of side-effects that can compromise your long-term health.
Men with cardiovascular conditions and with certain types of chest pain cannot use Viagra and may have to find other methods to overcome ED.
Fortunately, there are plenty of natural treatments for erectile dysfunction—natural Viagra if you will—that you can try if you want to improve the quality of your sexual life.
These include natural supplements, exercises and lifestyle changes which can be combined to help you get better erections.
This blog is a comprehensive guide on the natural alternatives to over-the-counter Viagra, which you can try. These natural alternatives have fewer side-effects and have additional health benefits of providing the nutrition you need to live healthier lives.
What Will You Learn?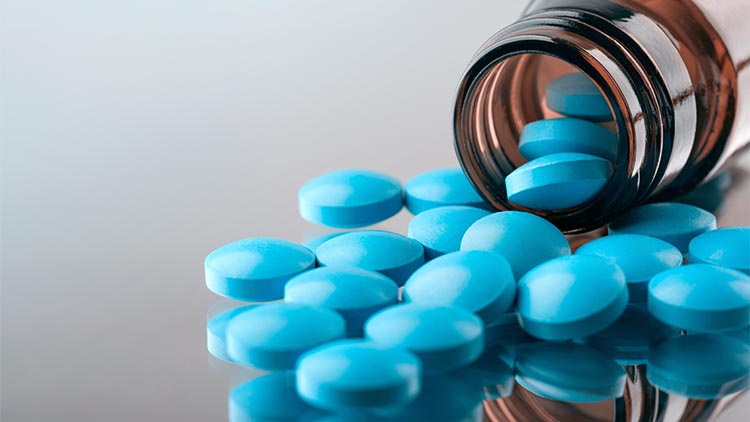 What Is Viagra &What Is It Used For?
Viagra is the brand name for a substance called Sildenafil. Sildenafil is a PDE-5 inhibitor that helps dilate the blood vessels in the penis for longer periods of time.
Currently, in the United States, there are 3 other PDE-5 inhibitors that are prescribed for erectile dysfunction. These are:
Avanafil (Stendra)
Tadalafil (Cialis)
Vardenafil (Levitra)
These medications are commonly prescribed to men who experience sexual disorders in the form of erectile dysfunction. During the process of erection, the body oxidizes large amounts of nitric acid which force the blood vessels in the penis to dilate.
As more blood flows into the erectile tissue, the penis gets stiffer so that you can develop an erection.
Viagra increases the rate at which Nitric acid is oxidized in the penis and increases the duration for which it is oxidized.
This leads to quicker erections that last for long periods of time. Interestingly enough, Viagra was first developed to help manage blood pressure for patients suffering from cardiovascular disease; the better erections were an accidental discovery.
As of 1998, it has been approved by the FDA as a treatment for erectile dysfunction.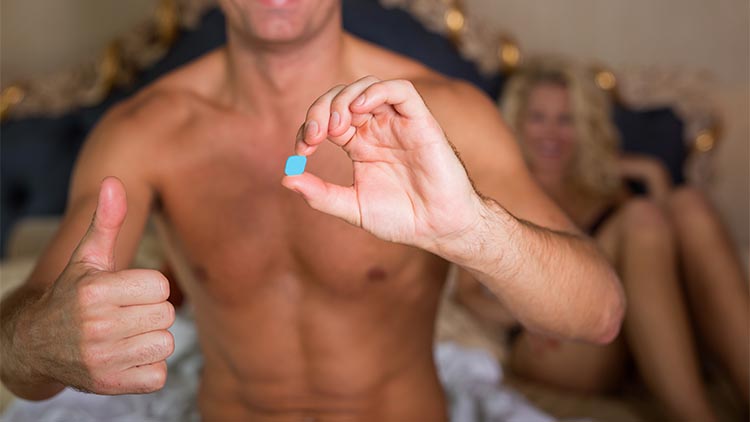 Viagra Side-effects
Even though Viagra is commonly prescribed for patients of erectile dysfunction, it's usually one of the last resorts when all other attempts to improve erectile quality have failed.
This over-the-counter drug presents severe health risks that many doctors don't think are worth suffering from, preferring to advise lifestyle changes to patients a lot of times.
As such, according to several studies, the side-effects of Viagra include:
Painful erections that do not go away for long periods of time
Sudden loss of vision in one or both eyes
Sudden changes in hearing ability
Headaches
Upset stomach
Vision abnormalities
Stuffy nose
Back pain
Muscular pain
Nausea
Dizziness
Rash
The more serious of these side-effects include:
Heart Attack
Strokes
Cardiac Arrhythmia
In rare cases, the medication can also be fatal
Health Conditions That Prevent Men From Using Viagra
In addition to these side-effects, if you suffer from certain medical conditions, then you can't take Viagra for your erectile dysfunction.The following list contains many, but not all, of the conditions that you can't take Viagra with.
If you suffer from any of these, please consult with a doctor before using Viagra and always speak with them to make sure that you won't experience intense side-effects because of some other illness we might have not mentioned.
If you suffer from one of the following conditions, do not take Viagra without professional medical supervision:
If you've been prescribed medications known as Nitrates. These are usually prescribed for chest pain and can be potentially fatal when taken along with Viagra.
If you take medication for high blood pressure, the combination of anti-hypertensive medication with Viagra can cause blood pressure to fall to life-threatening levels.
If you've had a heart attack, irregular heartbeat or a stroke in the past six months.
If you suffer from retinitis pigmentosa (RP).
The Best Natural Viagra Alternatives
Considering the risks associated with Viagra, it's ill-advised to go down that route until you've been advised by your doctor to do so.
Luckily, there are natural alternatives to Viagra that can be used instead to help improve your erections.
 

View this post on Instagram

 
These alternatives include:
Make Natural Viagra From Food
Many fruits and vegetables possess certain nutrients and chemicals which can do wonders for your erections.
They can also affect hormone levels in a way that can make sure you get better erections, and in many ways, can be even more effective than Viagra is.
Watermelon
Watermelons are one of the lightest fruits that you can find in the entire plant kingdom. It's 70% water and yet many nutritionists think that the fruit can be as effective as Viagra for erectile problems.
Watermelons possess high concentrations of a non-essential amino acid called L-Citrulline which can be converted into L-Arginine.
L-Arginine is the amino acid that's converted into nitric acid which then helps with the dilation of blood vessels in the penis to develop an erection.
Although L-Citrulline isn't directly involved in the process, it gets converted into L-Arginine which is then used by the body to help get erections.
Eating a lot of watermelons can ensure high levels of L-Arginine to improve the quality of your erections.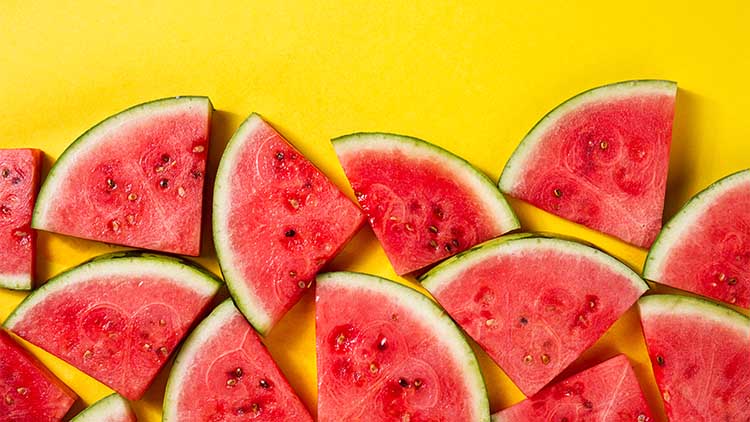 Pomegranate
Flavonoids are a class of nutrients that have been associated with healthier blood circulation in the human body.
Pomegranate is rich in flavonoids—particularly polyphenolic flavonoid—which has been known to clear out cholesterol in blood vessels.
Since most cases of erectile dysfunction are associated with blood circulation problems, consuming pomegranate or pomegranate juice can improve erectile dysfunction.
Research indicates that the fruit can be considered a promising treatment or supplement to help people recover from erectile dysfunction much faster.
Herbs & Natural Supplements
In addition to fruits like watermelon and pomegranate, there is a long list of herbs and natural supplements that have been known to help with erectile dysfunction.
Herbs like Fenugreek and Ginseng have long since been used in traditional Japanese and African medicine to help men improve their sexual performance.
As such, these are also widely considered as natural Viagra for men and some of the best natural Viagra alternatives.
If you're looking to improve the quality of your erections or trying out natural ways to overcome erectile dysfunction, you should consider making these a part of your diet:
Horny Goat Weed
The herb is also called Epimedium. It's been widely used in traditional Chinese medicine to help with male sexual dysfunctions. Horny goat weed has been seen to be high in flavonoids, much like pomegranates, to help with blood circulation throughout the body.
In addition to improving circulation, these can increase the concentration of testosterone in the body that enhances the libido and increases the duration of erections, in addition to improving the quality of erections.
Ginkgo Biloba
Ginkgo Biloba, also known as the Maiden Hair Tree, is an herbal supplement that is said to increase the blood flow to the penis.
Although much research is needed to establish whether it's effective for ED, reports by people who've tried it out indicate that it can help.
L-Arginine
L-arginine is the amino acid that's converted into nitric acid that helps the blood vessels in the penis get dilated to get an erection. The more L-arginine in the body, the easier it will be for you to get an erection.
Tribulus Terrestris
The herb has been used in traditional Chinese and Ayurvedic medicine to help people improve their sexual disorders.
The herb has been linked to reducing the levels of estrogen in the body, to boost testosterone and thus increase your libido.
Maca
Maca powder is one of the more popular herbal supplements for erectile dysfunction. Clinical trials to assess its effectiveness for ED have shown that it can boost stamina and libido in men.
Panax Ginseng Root
Ginseng is popular in Korean traditional medicine for its ability to help erectile dysfunction.
Research points out that the herb improves the quality of erections in men compared to those who were given a placebo.
Cordyceps
Cordyceps is a fungus that grows on the backs of caterpillars in the mountain regions of China.
It's also used in Chinese herbal medicine to help improve the immune system and to increase libido in men.
Complex Supplement Formulas
For those who're looking for an extra kick, the market is home to a wide variety of complex supplement formulas that can be used to improve sexual performance and reduce the frequency of erectile dysfunction.
Viasil is one such supplement that has been manufactured using a range of herbs and nutrients which may increase sexual potency for men.
The complex formula contains zinc, citrus, horny goat weed, ginseng, and various other ingredients to help improve blood circulation and provide health benefits that are conducive to improving sexual performance.
As such, it is one of the best natural Viagra substitutes in the market.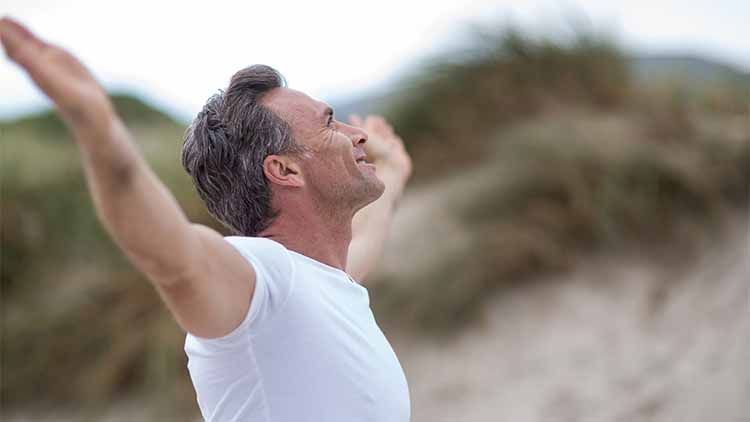 How to Make Natural Viagra for Yourself
Penis erections are a complex process that involves both physiological and psychological factors to compromise your sexual abilities.
One of the reasons why doctors find it hard to treat ED is because both emotional and physical factors can be affecting the patient.
Targeting these potential causes, while taking supplements like Viasil, can create something of a natural Viagra pill to overcome your ED. As you implement these changes to your lifestyle, you will find that your ED might actually improve.
Some of these changes you might want to try out are:
Get More Exercise
Aerobic exercise and cardio is a great way to improve the circulation of blood throughout the body.
All adults need at least 150 minutes of exercise every week to live a healthy life, which also includes enjoying a happier sex life.
In addition to this, regular exercise can reduce the risk of developing high cholesterol as well as obesity which have been known to cause erectile dysfunction in men.
Cut Out the Coffee & Alcohol
Alcohol has been known to restrict blood flow throughout the body by narrowing down the blood vessels.
As such, these effects can also show themselves around your penis to reduce the blood flowing into it during an erection. Try reducing the amount of alcohol you consume to see if that helps with your erectile problems.
Try Out Kegels
Kegel exercises are widely considered a supplementary treatment for erectile dysfunction because of how they can strengthen the muscles in your pelvic region.
Since these are responsible for the development of an erection, maintaining the elevation of the organ as well as for ejaculation, it might do wonders for your ED.
Eat Healthier
Try to include more fruits and vegetables in your diet that are rich in proteins, vitamins, anti-oxidants as well as omega 3-fat.
Each of these is responsible for the development of new blood vessels as well as reducing the amount of fat in your blood vessels to improve penile functioning.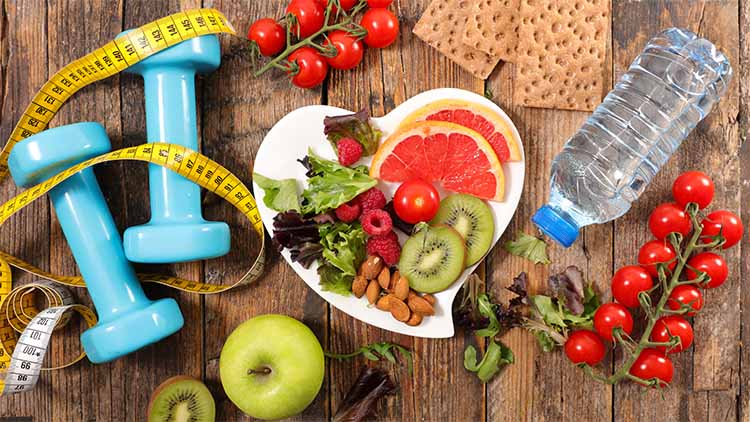 Conclusion
Erectile dysfunction is a fairly common medical problem for men across the United States.
Especially when you consider the rise of diabetes and an increasingly aging population throughout the country, the rates have gone significantly higher.
Considering the side-effects of medication like Viagra and other PDE-5 inhibitors, it's better that you try out natural methods of improving your erections and even more so if you're already on medication.
As such, this blog has described the supplements and lifestyle changes you can implement to create your natural Viagra without placing yourself at too much risk.