While we all love getting hot and heavy between the sheets, it's not unusual for our libido take a hit sometimes. Ya know, being in the mood… All. The. Time…. Isn't always as easy as it sounds.
Whether it's life's stresses getting in the way, health concerns or low testosterone, there are a multitude of factors that can affect your sex drive.
But thankfully, there are things you can do, including eating the right food. Yep, when it comes to your libido, food matters – and no, we're not talking about sexy time and melted chocolate. We're far more focused on getting into bed in the first place.
So, without further ado, here are 12 foods that naturally increase your sex drive.
1. Grapes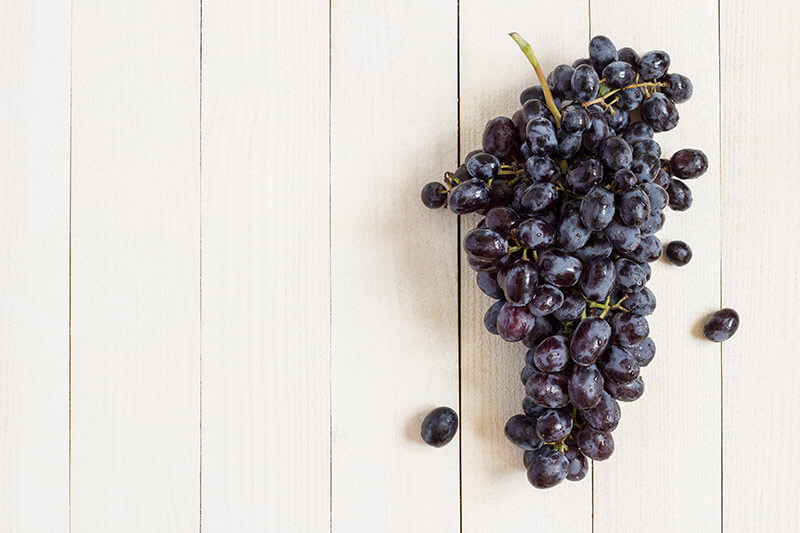 If you're having trouble with your junk and it's affecting your sex drive, you may want to sneak a bunch of grapes into your diet on occasion. Grapes are an excellent, tasty source of anthocyanins (which act as antioxidants), as well as crucial nutrients that fight back against erectile problems.
The proof is out there, with studies showing that a diet high in a variety of fruit can reduce your risk of erectile dysfunction (ED) by around 14%.
2. Avocados
You've probably heard of the many benefits of avocados before now, but I'm here to tell you how they're gonna benefit your sex drive! Yep, avocados are loaded with healthy heart fats, as well as vitamin B6 (more on that later!) and folic acid.
Also Read: Is your low fat diet affecting your libido?
As well as giving you plenty of enery for sex, avocados also promote healthy hormone production, which plays a crucial role in your libido.
3. Lemons
A lemon may not be your first thought when it comes to your sex drive, but this tangy fruit can actually help somewhat… Indirectly. Rich in both vitamin C and plant compounds, a simple lemon can help to reduce your blood pressure, which in turn is key for getting a hard on.
4. Broccoli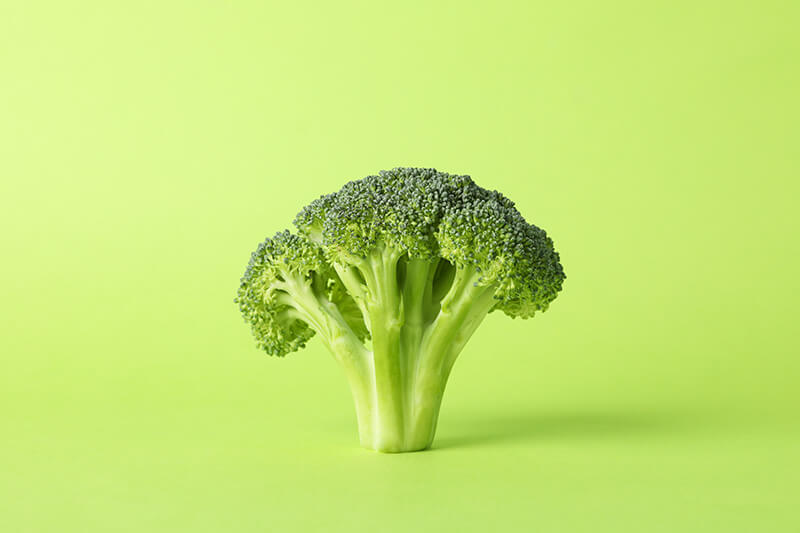 We all know that a healthy diet packed with a variety of fruit and vegetables is key to overall health. But did you know that broccoli can be a huge driver of your libido?
Yep, that's right. This nutrient-rich vegetable may resemble a miniature tree, but it is actually a powerhouse of vitamins, minerals, fiber and antioxidants.
Since broccoli is high in indole-3-carbinol, it has the power to regulate and break down estrogen, keeping your hormones in check and your libido running smoothly.
5. Yohimbine
Now, this one may not be quite so easy to find on your usual grocery shop, but it sure is powerful. This alkaloid, found in the bark of the West African evergreen has been shown to improve the time you can maintain a harder-than-before erection.
100% NATURAL MALE PERFORMANCE ENHANCER
With just one pill a day you could reignite your sex drive, experience stronger erections that last, and enjoy improved stamina and endurance. Viasil is 100% natural, safe, and fast acting. So you know you can confidently rise to every occasion..
6. Dark chocolate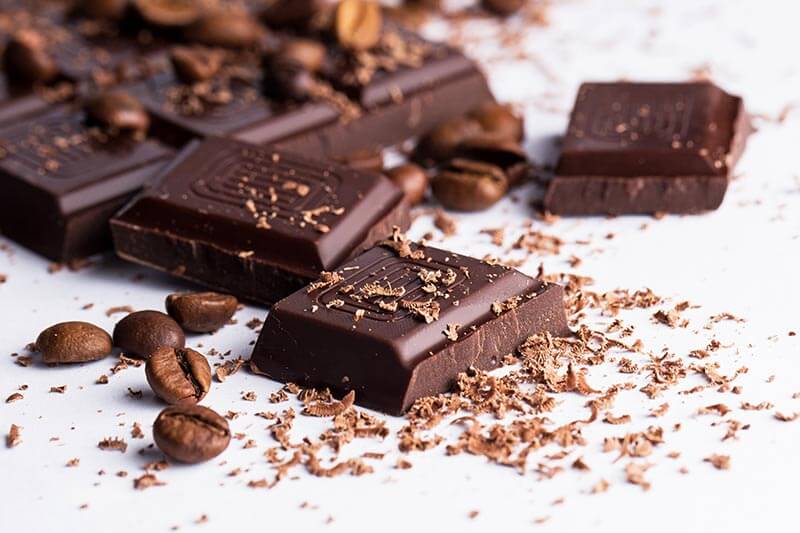 It's not new information that dark chocolate is a sex power food. The darker the better in this case, making it an excellent serotonin and phenylethlamine source that acts as a stimulant – keeping your libido running high!
Plus, the caffeine content in dark chocolate boosts blood flow where you need it most.
7. Green tea
Many of us drink too much coffee and soda, but replacing a cup or two with green tea can deliver plenty of benefits – including your sex drive. Sipping on a cup of (hot or cold) green tea can help promote blood flow, which in turn can give your sex life a boost.
8. Wine
While we wouldn't usually recommend drinking alcohol before sex, wine in moderation can help you to relax and increase your interest in sexual activity.
Also Read: Are vegans better lovers?
Don't go downing several glasses, however, as it could result in the opposite. Excessive alcohol consumption can ruin your sexual stamina and leave you unable to reach orgasm.
9. Pomegranate
Looking to give your sex drive a boost? Well, it's time to make pomegranate your new best friend. This powerful fruit, in the form of juice, can deliver a surge in testosterone, which in turn increases your libido.
It's no surprise that pomegranate is considered a natural aphrodisiac.
10. Herbs
Herbs may not be your usual go-to for boosting your sex life, but they do have the added benefit of being easily incorporated into your usual meals. Both garlic and basil are key for revving up your libido!
Garlic can add a bunch of flavor, as well as help increase blood flow due to its high levels of allicin. While basil can help to stimulate your senses.
11. Salmon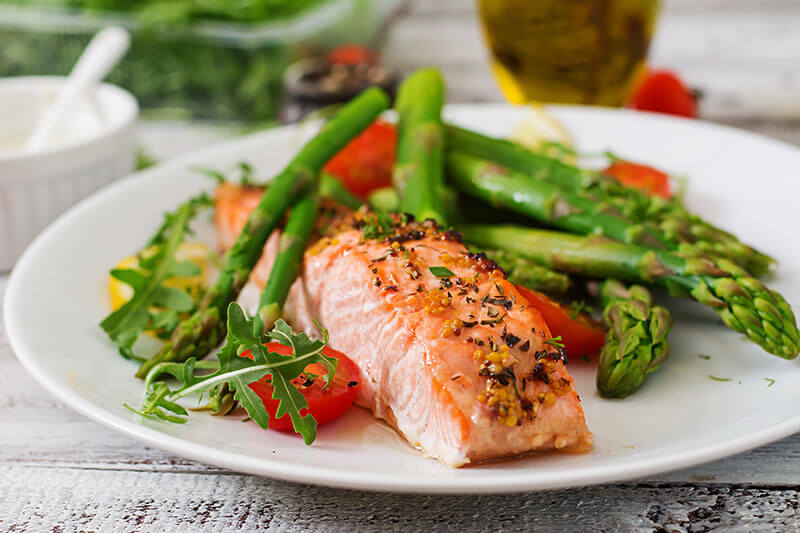 Studies have shown a correlation between low vitamin B6 and low testosterone production, which we all know is key for your sex drive. Thankfully, foods such as salmon, bananas, pistachios, tofu and chicken breast will deliver a healthy dose of B6.
Also Read: Fruits that fight erectile dysfunction
This heart-healthy fish is both delicious and good for your junk.
12. Oysters
When it comes to aphrodisiac foods, oysters are easily one of the most famous! While they may not be to everybody's taste, oysters have one of the highest concentrations of zinc of any foodstuff, which is key for your libido.
As well as luscious, silky hair, of course.
The importance of libido
But why is your sex drive important in the first place? While we all have a different take on our libidos, sex is a part of a happy, healthy lifestyle.
When you start to notice a lack of sex drive, it can be due to a number of things, including stress, poor diet, lack of exercise and of course, age.
Rev up your libido with Viasil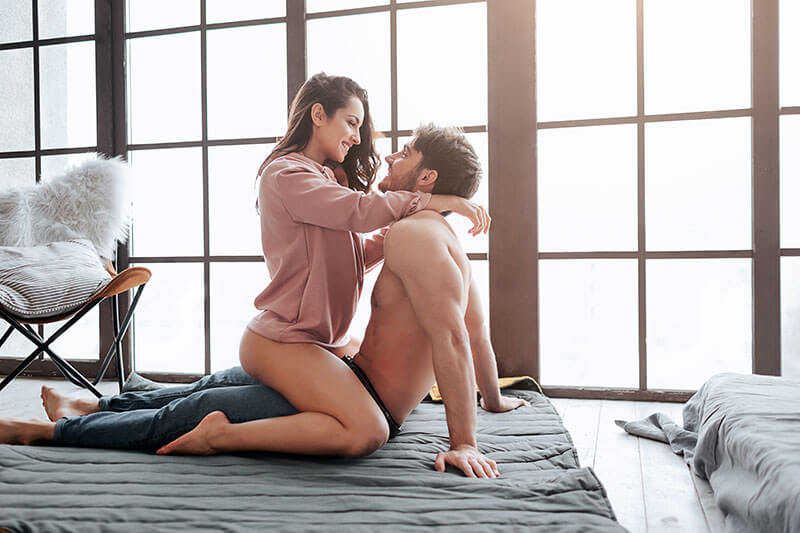 Ready to transform your sex life? Viasil is 100% natural, fast acting and free of all side effects, while giving you longer-lasting and more pleasurable sexual experiences.
Be preapred to reignite your sex drive and experience harder and stronger erections that last, with Viasil.