We all know that there are medications out there for us to get an erection. However, many of us would prefer a more natural alternative that was easily accessible and more discreet than these options.
On this basis, it is then no surprise that we look for ways to boost our sex drive. Studies have shown that there are many foods and supplements out there that may give your libido a boost, as well as treat ED (erectile dysfunction) if that is a problem you're experiencing.
We're going to cover a whole bunch of foods and supplements that may help give your sex drive that kick it's been needing. So, let's dive in.
1. Fenugreek
Fenugreek is a popular herb used in alternative medicines to revamp libido and boost your sexual function. It contains a compound that our bodies use to produce the sex hormones estrogen and testosterone.
A 12-week-long study found that men who were taking a 600mg fenugreek supplement each day experienced improved sexual function and heightened testosterone levels.
This study is best taken with a pinch of salt as it is still unknown whether this testosterone increase is clinically significant.
More study into this is needed to determine the full potential benefits between fenugreek and libido.
Also Read: Could ED be an early warning sign?
It is also worth noting that this particular herb can intervene with blood-thinning medications like warfarin. So, if you're taking blood thinners, it would be highly advised to speak to your doctor before taking fenugreek, or any other supplements.
2. Red ginseng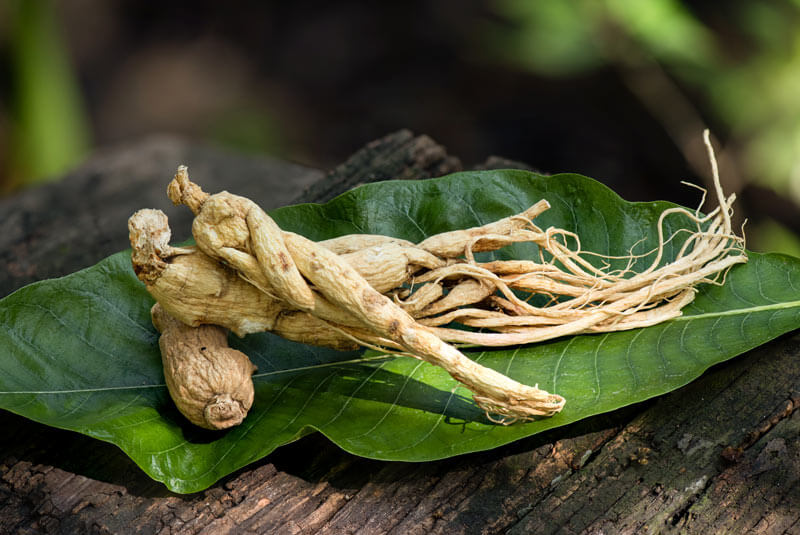 Ginseng, but red ginseng, in particular, may help in boosting your low sex drive and better sexual function.
It's also possible for red ginseng to increase the production of nitric oxide. This could be really helpful because nitric oxide is a compound that helps the muscle in your penis relax and aids blood circulation. Research has shown that this herb is more effective as an erectile function enhancer, rather than a placebo.
A review of almost 600 men suffering from mild to moderate erectile dysfunction (ED) found that red ginseng did improve their sexual function and satisfaction, more so than the placebo. However, as the effects were still small and the study was for the most part low quality, we're not sure how much we can trust this.
Much like the fenugreek, further research is needed to determine the full effect.
You will also want to note that whilst red ginseng is most well-tolerated, there can be side effects such as headaches and an upset stomach.
Again, if you're someone on blood-thinning medication, please seek professional advice beforehand.
3. Maca
Maca (lepidium meyenii) is a root vegetable often used to boost sex drive and fertility. It can be purchased in several forms including capsules, powders and liquid extracts too.
A 12-week study found that 42% of men that took 1500-3000mg of maca on a daily basis experienced an increased sex drive. According to this study, maca may also act as a natural aphrodisiac and help in treating ED, but again, further research is needed.
Not only that, but there is some evidence to suggest that maca may help to fight back against a low sex drive that has occurred as a side effect of taking certain anti-depressants.
Most of the research so far has found that taking 1.5-3.5 grams daily for 2-12 weeks was sufficient enough to notice a boost in sex drive.
4. Saffron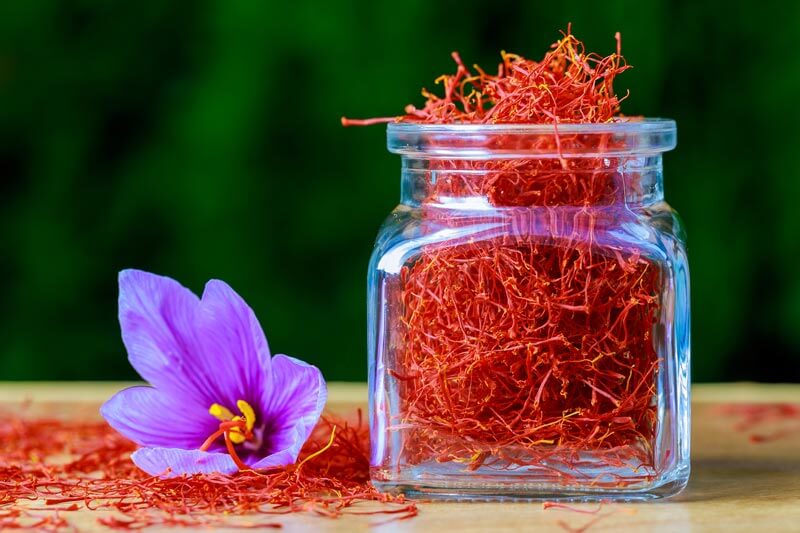 So, saffron is a spice that comes from a flower called Crocus sativus. It has many uses from reducing stress to being an aphrodisiac, especially for those who are taking antidepressant medication.
There is also some research to show that saffron may improve sexual dysfunction that has been caused by antidepressants.
Additionally, there have been studies that have reported that saffron has enhanced erectile function, sexual desire and satisfaction.
Although, there were some flaws found in the methods of study, which have weakened these findings, leaving us unsure of their true effect.
5. Tribulus
Tribulus (Tribulus Terrestris) is a leafy plant whose roots and fruit are used widely in traditional Chinese medicine. It is also hugely popular as a supplement taken by athletes and typically marketed as a testosterone booster.
Whilst no human studies have shown an increase in testosterone levels, it does appear to drive a boost in sex drive for both men and women. We are not able to draw any further conclusions as there were no placebos given during the study.
Also Read: Could coffee fight off ED?
There are many mixed studies around Tribulus so we're not sure how effective it can really be. One older study found that an 800mg daily dose for 30 days showed no improvements in the men's ED. On the other hand, another study found that taking 1500mg each day for 90 days did enhance erections and sexual desire too.
6. L-citrulline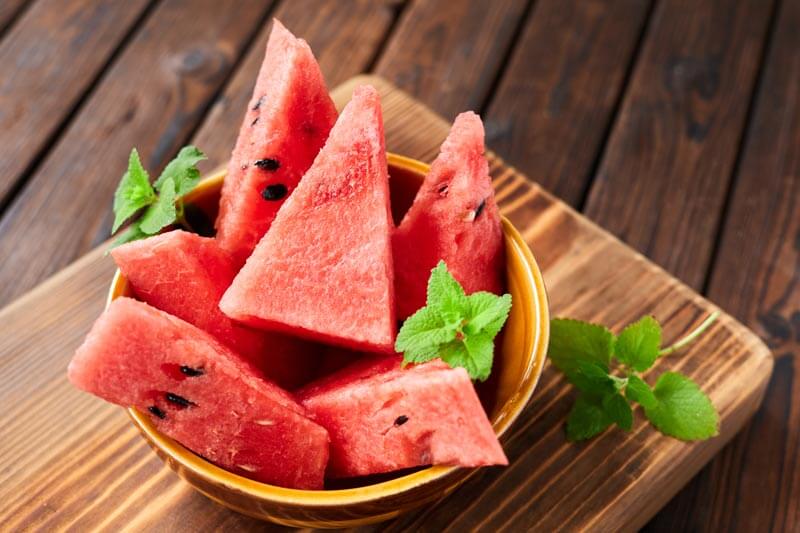 So, L-citrulline is an amino acid that is naturally produced by our bodies. We then convert this into L-arginine, which helps improve blood flow by producing nitric oxide which then dilates your blood vessels. In turn, you may find this treats or at least reduce your ED symptoms.
A small study of just 24 men with mild ED, or other conditions such as high blood pressure and diabetes, found that 1.5 grams of L-citrulline a day remarkably improved symptoms in 50% of the participants after 30 days.
L-citrulline can be taken as a supplement such as a capsule or in powder form. However, it is also naturally present in foods like nuts, dark chocolate and watermelon.
7. Ginkgo biloba
Ginkgo biloba is yet another herbal supplement, typically used in traditional Chinese medicine. There has been some research to suggest that it may help treat various sexual disorders such as low libido and ED.
Much like L-citrulline and red ginseng, this is because it can raise the level of nitric oxide in the blood, allowing for better blood flow and expansion of the blood vessels.
It has been found that when this is combined with the likes of L-arginine, zinc and Tribulus, the supplements containing ginkgo biloba may boost sex drive and sexual function.
Other aphrodisiac foods
There are plenty of other foods out there that may boost your sex drive. However, we're unsure of the amount of concrete evidence regarding their effectiveness. Some of these foods are:
Nuts – especially the likes of pistachio, may boost libido
Watermelon – is a good source of L-citrulline, as we mentioned earlier
Chocolate – there isn't much to support this but chocolate is widely believed to be an aphrodisiac
Coffee – as it contains caffeine and polyphenols, which some studies have linked to ED
Oysters – may boost sex drive and increase the production of male sex hormones
Horny goat weed – a herb containing compounds that may affect the blood flow to the penis, improving sexual function
When you should be concerned
Erectile dysfunction (ED) can typically be a symptom of another underlying condition, any of the below can cause ED:
Depression
Obesity
Diabetes
High blood pressure
Bladder/prostate issues
Cardiovascular disease
The other factors linked with ED are smoking, high alcohol consumption and medications used to treat other conditions.
Also Read: Age and Libido: Is your drive normal?
If you don't resolve the underlying problem that is causing the ED, it is unlikely that it will go away by itself. All of the below may help improve the symptoms:
If you smoke, quit smoking
Limit alcohol consumption
Eat more fruit, vegetables and whole grains into your diet
Increase your physical activity
Sometimes, erectile dysfunction may not be as simply resolved with some lifestyle changes. When it gets to this, you need to seek the advice of your doctor to discuss options for treatment.
In summary
Don't worry, you're definitely not alone in wanting to boost your sex drive.
We've given you a whole array of foods and supplements that act as aphrodisiacs, and most of these are widely accessible making it super easy to work them into your routine.
Remember, if you're already taken any prescription medications, please seek the advice of your doctor before taking anything.
Need a boost?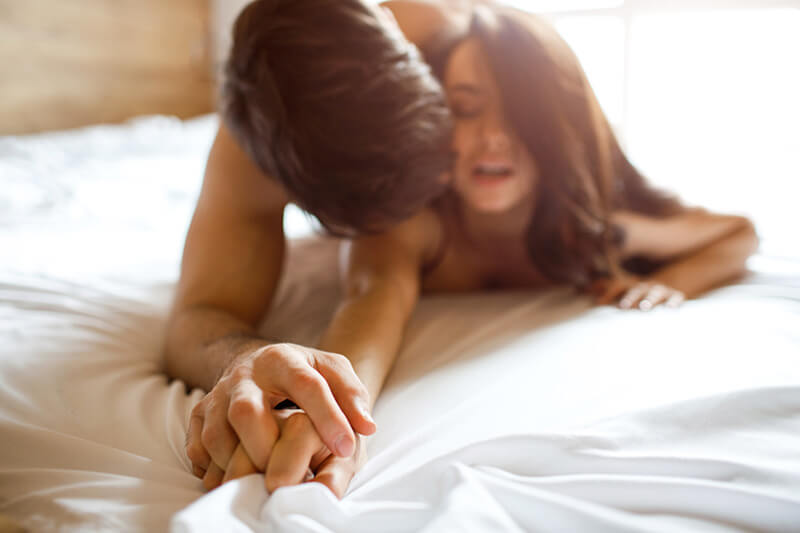 If you've read all this and you're still not sure what to do, we've done the hard work for you here at Viasil.
Viasil is a 100% safe, natural and fast-acting formula. It's designed to reawaken your libido, make you feel energized for your sexual adventures and give you powerful, rock-hard erections.
Get yours today and get ready for the action!