Going through a dry spell? Well, what we can tell you is to not worry and that you're certainly not alone. Life is busy, work, friends, and family are some of the many things that get can in the way of you getting down and dirty with your partner.
However, very similar to the first falling domino, once a sex slump starts, it can be difficult to come back from. Not only that, but it can also affect your health.
Without further ado, let's jump right in and discuss the issues that can come up.
Increased risk of experiencing erectile issues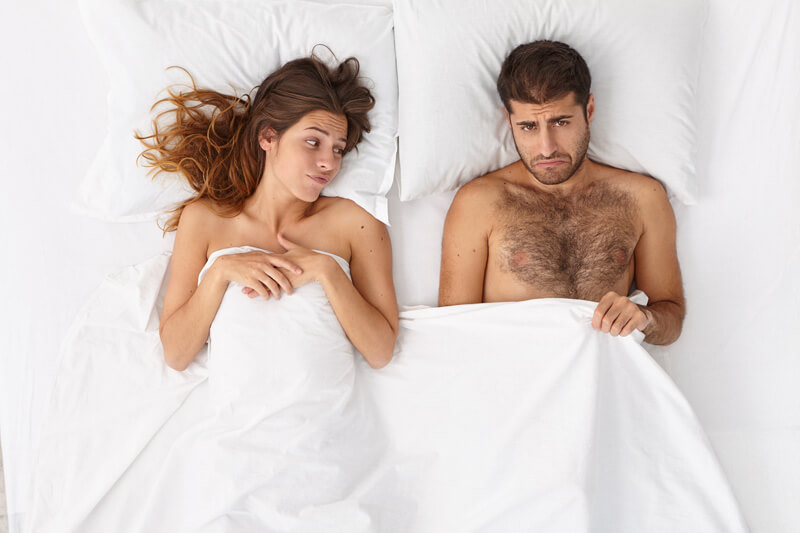 Well, we didn't mean to make it sound like you're in a use-it-or-lose-it situation, but here we are. According to studies, men who aren't getting jiggy regularly are twice as likely to experience problems like erectile dysfunction. This is compared to those who are getting hot under the covers once a week or more.
There is a suggestion that because the penis is a muscle, having sex regularly can help to preserve potency in the same way that physical exercise maintains strength.
Potential of relationship insecurities
For some couples, it comes down to the simple fact that they don't have sex, for whatever reason. However, not having sex can take its toll on your happiness, closeness, and relationship security.
Also Read: Abstaining: is it all a lie?
No sex in a marriage could potentially cause your self-esteem to take a hit too and cause you both to feel guilty. Not just that, but you may also feel a decrease in your levels of oxytocin and the other bonding hormones. Then there is the increased fear that one of you may look elsewhere in order to fulfill your sexual needs, which can lead to some paranoia.
However, as we have said, this is not to say that a sexless couple can't possibly be happy. Intimacy comes in many forms, not just sex, and over time you learn each other's love language and bond this way. Even the little things such as handholding, kissing, and giving compliments are a great way of feeling emotionally connected to one another.
The heightened risk of prostate cancer
Guys, if you are someone that is going through a bit of a sexual slump, then there is a chance you may also be missing out on prostate perks too. It may sound strange, but research has shown that men who enjoyed sex regularly also enjoyed a 20% drop in the risk of prostate cancer.
Research into this has found that ejaculating on a regular basis may rid the body of cancer-causing substances and therefore, lower the risk of prostate cancer.
More susceptible to cold and flu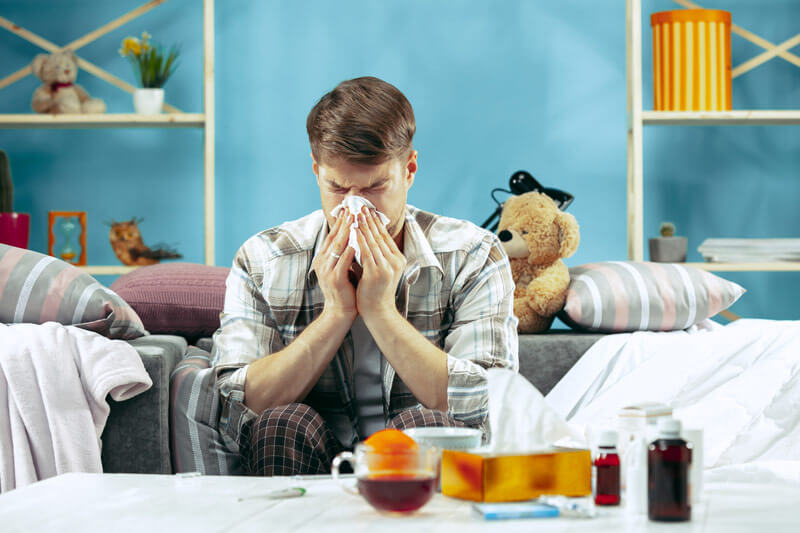 As if that wasn't enough for you, there's more. Not having any adult time with your partner also means that you'll miss out on any immune-boosting benefits that it may give.
There has been research to show that those who had sex once or twice a week had a 30% boost in immunoglobulin A, in comparison to others not having much sex or not doing it at all. Immunoglobulin A (IgA) is one of our body's first lines of defense when trying to fight off viruses.
Additionally, if you're feeling a bit sniffly and your partner doesn't mind, spending some intimate time together can actually provide some relief from nasal congestion. It may not be the sexiest session, but it might help. It's gotta be worth a try, right?
Also Read: How to gain confidence in the bedroom
Some studies have even suggested that sex is like a painkiller. Endorphins released during orgasm can block pain, even that of a migraine. So, if you're feeling under the weather and suffering from a sinus headache, sex could be the cure. Again, doesn't exactly sound like an awful treatment, does it?
Heightened anxiety
For some of the population, sex is a way to blow off steam and let your hair down.
Some studies have shown that those who abstain from sex may actually struggle to cope in difficult situations such as public speaking. This is in comparison to those who had sexual intercourse at least once every two weeks.
More research has discovered that during sex, the brain releases feel-good chemicals such as endorphins and oxytocin, these are what allow us to feel less stressed and more at ease. It is these hormones that calm us and help relieve feelings of anxiety. Sexual activity and orgasms can help to relax your body and support overall health and wellbeing. Sex for less stress? We're in.
Wanna get back in the sack and own it?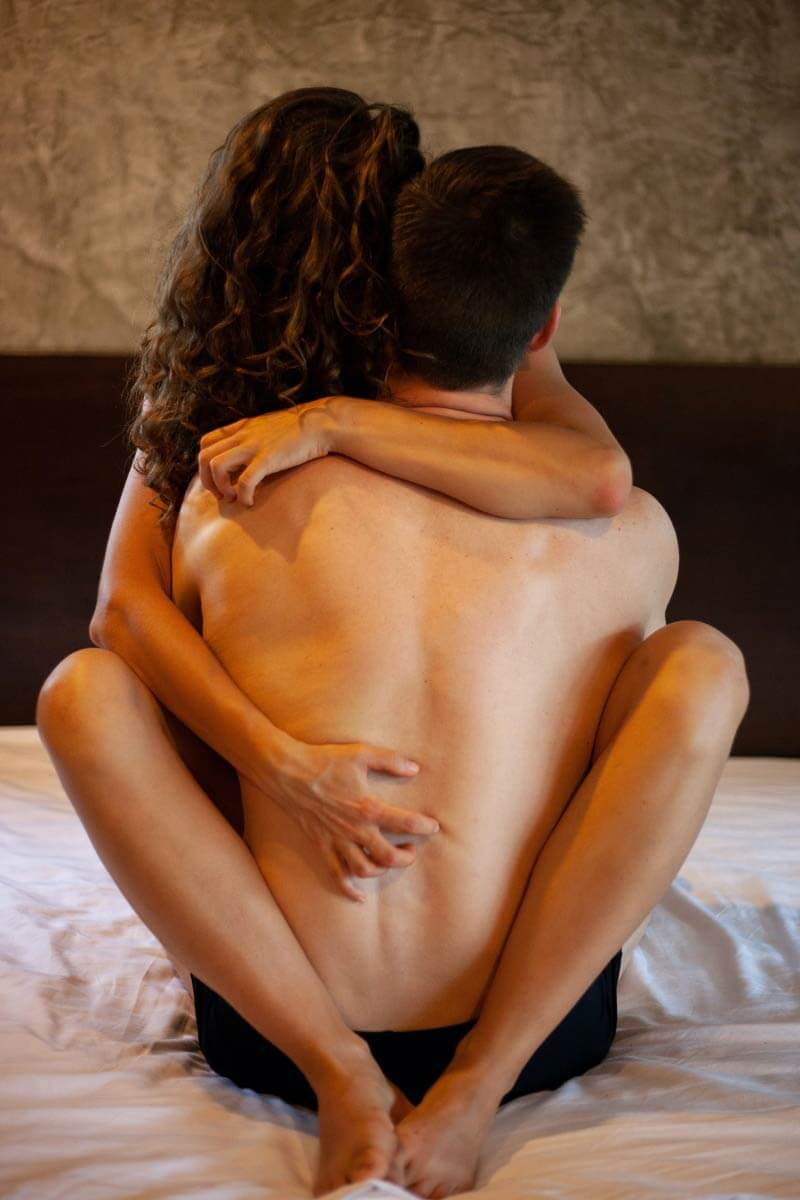 Now, we know it can sometimes be difficult to come back from a dry spell, but guys, it's worth it!
However, if you think you're going to need some support in your corner, then Viasil has got you covered.
Our 100% safe and all-natural formula is designed to fight back against erectile dysfunction and boost sexual performance, so you can give your best performance yet!
Order yourself some today and don't look back!