Let's face it, relationships aren't always the easiest. We go through stressful phases in our everyday lives which can cause friction with our partner, meaning we often forget about the smaller (although important) things that result in a happy relationship.
As our relationship blossoms, the longer we spend together, the more we learn how to ride these storms and let them pass with ease. We get through rough patches, we bicker, we moan, but we still come out on top – as a team.
So, what's the key to a happy relationship?
We take a look at how to make your partner happy, and trust me, you've got this nailed.
How to keep a healthy relationship
If you're wondering how to be happy in a relationship again, the chances are, you've both let a few things slide over time. But don't worry! It's totally natural to get a little too familiar with a partner, forgetting all the key things that equal a happy relationship.
Let's take a look at how to make your partner happy!
Being open with one another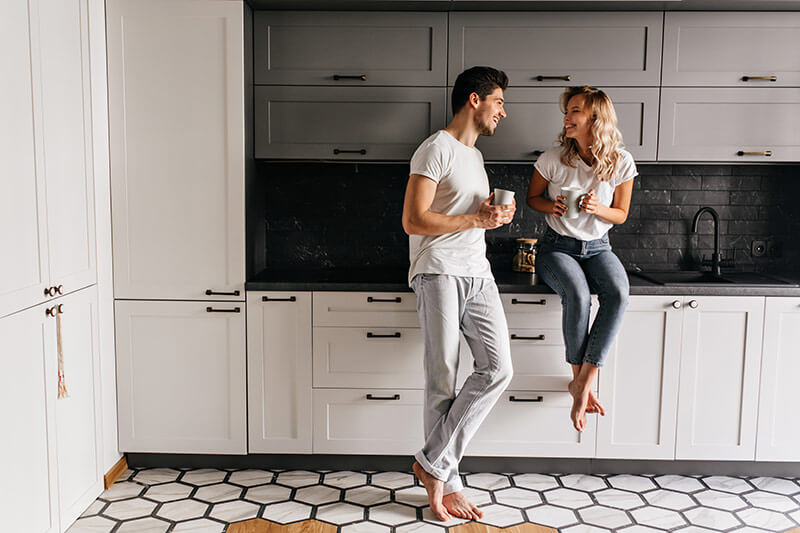 Although we live in a time where communication has never been faster, we often forget how to communicate properly (and openly!) with our partners.
Also Read: Effective Tips on How to Last Longer in Bed
Leaving space for open communication helps to tackle any worries or concerns head-on, before they escalate into a larger issue. Whether it's not putting the toilet seat down (guilty as charged), or something a little more serious, being able to sit down and discuss your relationship is important.
So, if you're wondering how to be happy in a relationship again, start communicating! And no, I don't mean chewing your partner's ear off, but spending some time together without the distraction of technology.
Open communication = a happy relationship!
Exercising together
It's not always about getting hot and sweaty in the bedroom. Now it's time to get outside or in the gym together. If you're wondering how to keep a healthy relationship, exercise is a great way to work as a team and have some fun together.
According to research, exercise gives your body a type of high that's similar to sexual arousal.
Whether you're doing bodyweight workouts at home or hitting the gym together, exercise can give you both a great confidence boost – that can also increase sexual wellbeing.
A happy relationship requires plenty of fun, so don't be afraid to have a little playful competitiveness during your workouts!
Enjoy some time on your own (both of you!)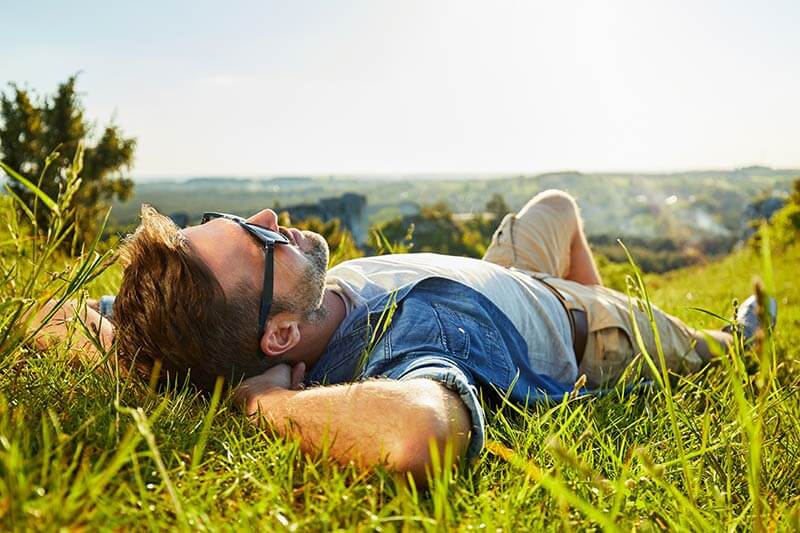 Spending quality time together is important for a happy relationship, but so is time on your own.
It doesn't matter if you've been living together for years or have just moved in, having some time on your own makes for a much-needed break sometimes!
Whether it's taking a long soak in the bath or simply reading a book, looking after yourself (and one another!) is key to a happy relationship long term.
Leave your partner notes
Don't ask me why, but women love notes. So if you're wondering how to be happy in a relationship, this is something you can start doing right away.
Also Read: 4 sexy games to play in bed
While it may be easier to send a text message in the middle of your working day, stopping to leave a note feels a little more… Heartfelt.
We're not talking essays, guys, don't worry! A simple "I love you xx" will suffice for when she gets home after a hard day.
Focus on the little things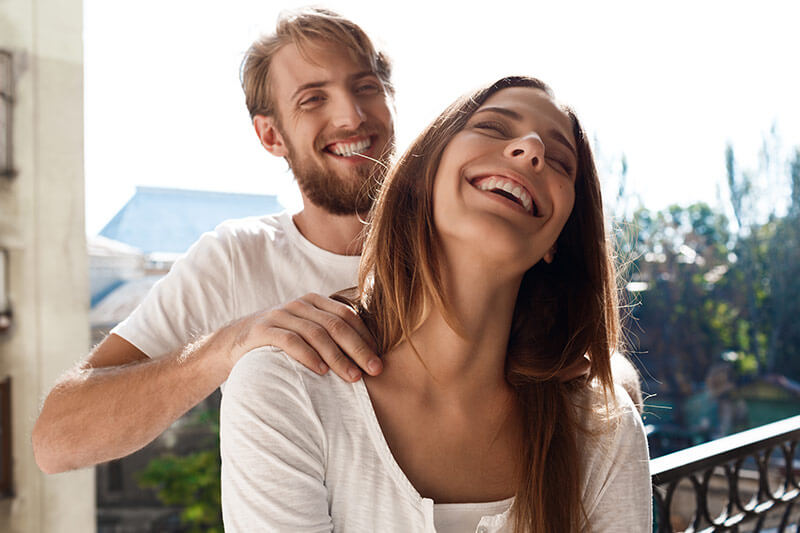 How long you've been together isn't always the focus, it is the small things in a relationship that matter. Things like politeness shouldn't just be exchanged when you have people over, make sure you're using your manners!
Why not run her a bubble bath or offer to rub her shoulders at the end of a hard day? Or just making her a drink and letting her know you're there is enough, it doesn't have to be a huge display of affection.
If you feel like you've lost your way and aren't sure how to go about maintaining a happy relationship, take it back to the start and fall in love with each other all over again!
Cook meals together
Spending the time cooking your fave meals together can help make your relationship stronger. Whilst getting the occasional takeaway is sometimes a needed treat, cooking up new recipes with your partner can be fun too.
We're not saying that you need to be Gordon Ramsey, but experimenting with baking and new recipes allows you to teach other new skills and tricks, this is so important in the making of a healthy and happy relationship.
You can also have yourselves a date night and head out to your favorite restaurant. Take a nice hot shower, throw on your best outfit and just enjoy being together. Why not throw in a bit of flirting too?
Laugh together, a lot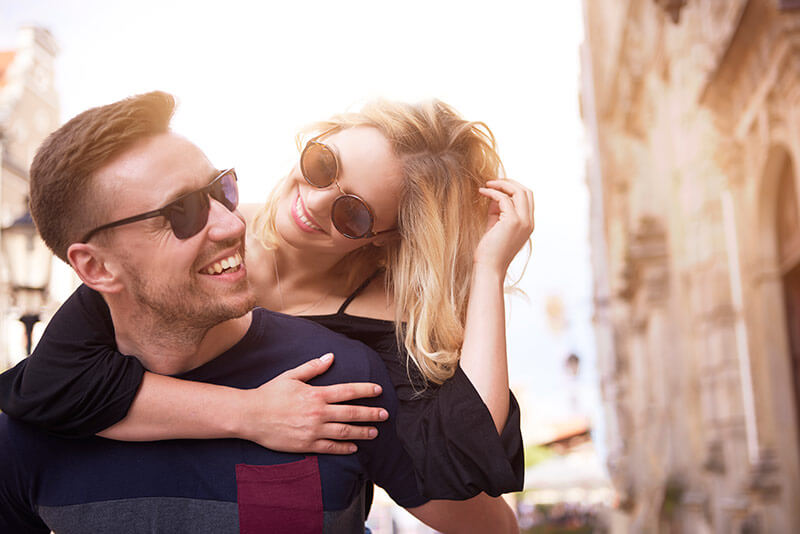 A good laugh is always a great way to cheer someone up! Laughter is good for the soul and helps our bodies to relax.
There's also the added bonuses of boosting your immune system and releasing those all-important endorphins (happy hormones).
Even if sometimes you don't feel like it and you have a difficult day, get home and find a reason to laugh with your partner.
Also Read: What Is Edging – Orgasm Control And Other Sex Benefits
Those Dad jokes and one-liners are great if you're wondering how to stay happy in a relationship.
We can guarantee that laughing will make you feel so much better!
Take a vacation
Now we're not saying you need to take a big, expensive vacation! A week's break or even a nice long weekend somewhere is perfect if you're wanting to get a little spark back into your relationship. Spending time away from work and your normal life routine can work wonders!
Enjoy spending quality time together and make sure you take lots of photos – they're great talking points to look back on in the years to come.
If you feel a bit adventurous, perhaps going on a couple's retreat will help to reignite the flame and reconnect, making a happy relationship.
How to stay happy in a relationship: Make out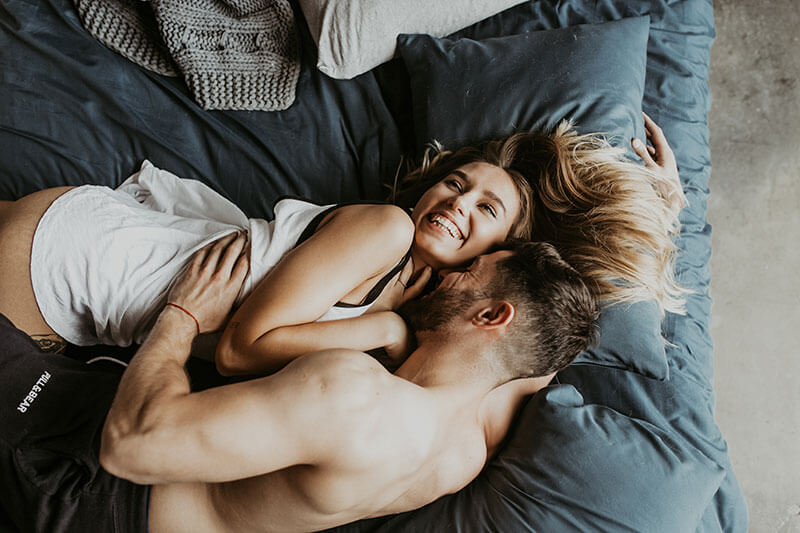 Don't let that honeymoon period of a relationship fade out. Make time to be together and make out like sex-crazed teenagers! Having those close moments together isn't just for relationships beginnings.
Cozying up together and laying in each other's arms will remind you just how great your relationship is!
Regular sex
A key part of a happy and healthy relationship is sex. Whether it's a full on session or just a quick fumble in the sheets, exploring one another's bodies and their pleasures is not only fun but important in a happy relationship.
Added to the fact that it feels great, having sex has other perks too! It reduces stress, lowers your blood pressure and improves your quality of sleep… all the more reason to get it on!
Ready for a healthy, happy relationship?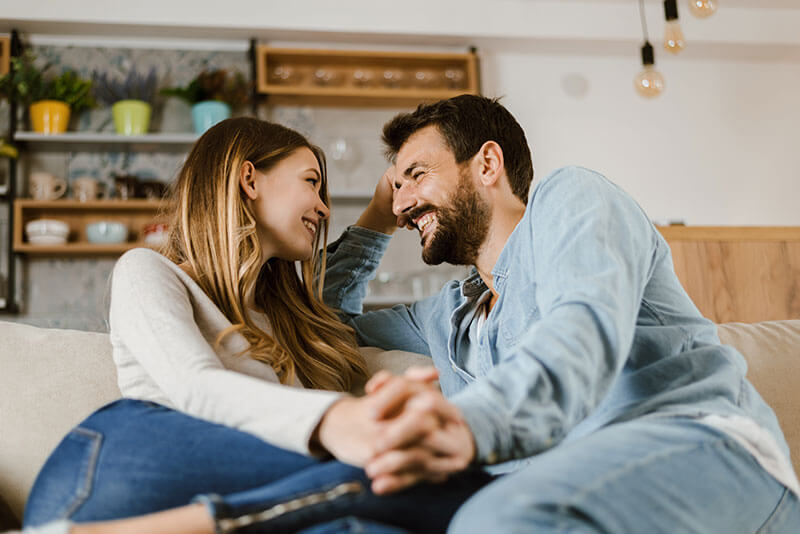 Sometimes all we need for a happy relationship is a confidence boost! Whether you've recently gotten together or you're in a long term relationship, talking openly and jumping back in the sack can help bring that spark back.
Viasil is a 100% natural male performance enhancer, helping you fight back against erectile dysfunction and kickstart your sexual energy again! Get back in bed with confidence.