Whether it's for your own peace of mind or you're trying for a baby with your partner, we all want to know whether we have healthy sperm.
Sadly, a quick glance won't quite tell you about your sperm health, but there are plenty of things to do (and not to do!) to increase sperm volume and make your sperm stronger.
No matter your situation, knowing whether you have healthy sperm or something to work towards is super important for your own wellbeing.
Don't worry, healthy sperm or not, we're going to tell you everything you need to know to spot the signs of good sperm or improve its health!
How important is healthy sperm?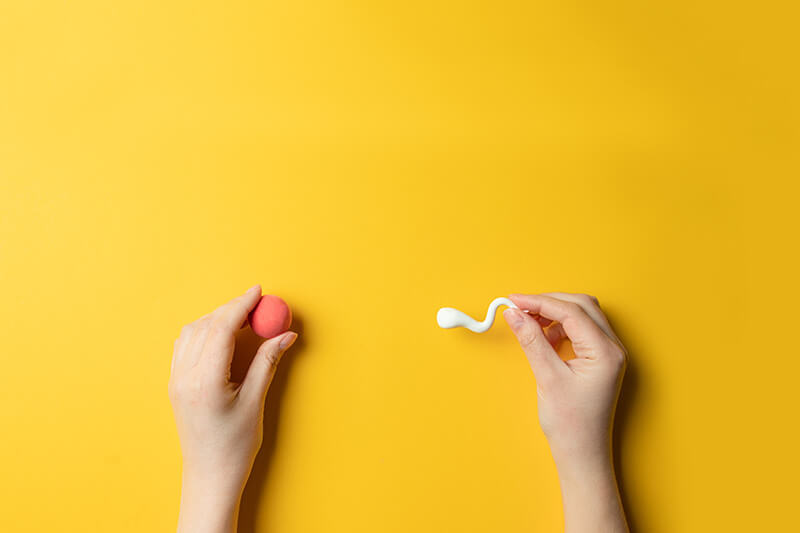 Whether you're looking to conceive right away or planning for the future, fertility takes two to tango – meaning, you need some healthy sperm with plenty of motility.
According to research, infertility problems are due to a male factor ⅓ of the time. This means that healthy sperm has never been more important.
When it comes to sperm health, it's not just about conceiving, either. It also plays an important role in overall pregnancy health and even the baby's health, too.
But what equals healthy sperm? Let's take a closer look.
Movement (motility) – You may think you have potent sperm, but if your swimmers aren't moving, they're not gonna get anywhere.
Sperm volume – Unsure what constitutes a healthy sperm volume? A healthy sperm count is around 15million+ per millileter of semen. Just as you'd expect, the higher the amount, the higher the chances of fertilizing an egg.
Shape (morphology) – If you're looking for healthy sperm, you're going to be seeking rounded heads and long, strong tails.
But how do you know if you have healthy sperm? Let's investigate further.
The signs of healthy sperm
Check out these signs of healthy sperm and follow our top tips for how to make your sperm stronger a little further down.
You're not a smoker
We all know that smoking is bad for us. As well as damaging your heart health and your lungs, smoking can do hefty damage to otherwise healthy sperm.
So if you're not smoking, keep it up! Not smoking cigarettes can help your sperm stay healthy.
You exercise regularly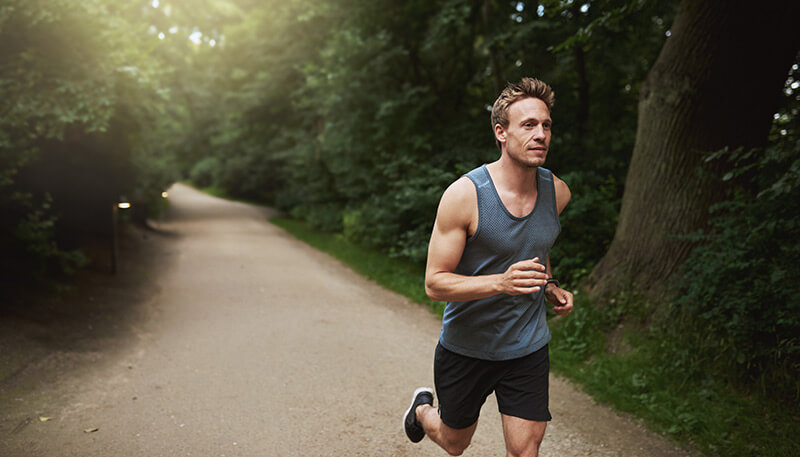 If you're a regular at the gym, it comes as no surprise that you have healthy sperm!
Also Read: How to Increase Semen Production & Volume Naturally
Living an active lifestyle can improve more than your ability to run for the bus, but also your sperm health, too.
Wondering how to make your sperm stronger? Keep up with the exercise!
You eat a diet rich in omega-3
When you eat a varied, healthy diet rich in omega-3 fatty acids, you're naturally supporting sperm health.
While you may not be able to see healthy sperm, rest assured, adding omega-3 into your diet is doing you some good!
Easily found in tuna and salmon, as well as mackerel, sardines and herring, omega-3 can support fertile sperm and help increase sperm volume.
Looking for other omega-3 rich foods? Try the following:
Plant oils (such as canola oil, flaxseed oil and soybean oil)
Nuts and seeds (walnuts, chia seeds and flaxseeds)
You're slim around the middle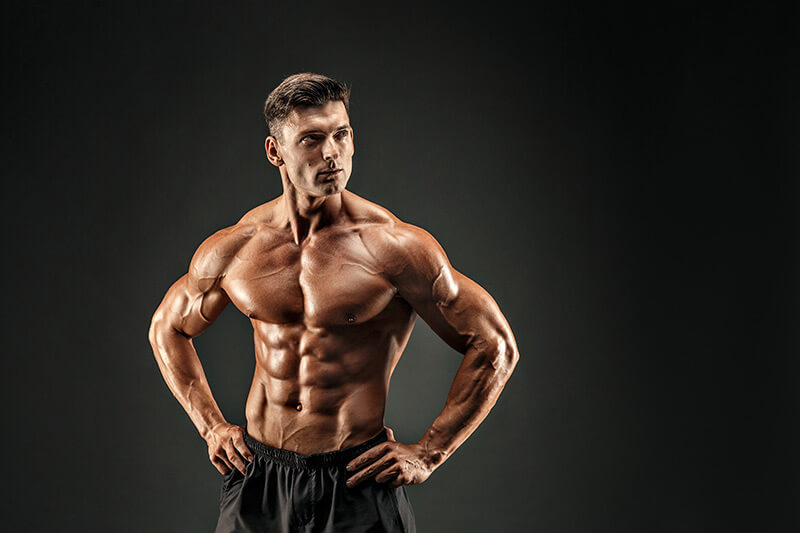 Keeping trim can benefit your overall health, including sperm health. While a six-pack would be the ideal scenario, it's not compulsory for healthy sperm!
However, carrying less around your middle is a great way to support fertile sperm.
In fact, studies have shown that men with a 40"+ waist circumference have less potent sperm and a decrease in sperm health. So, if you're staying trim, keep it up!
If you are carrying a few extra pounds, it's time to hit the gym and improve your heart and sperm health in one go!
You don't use plastics with BPA
Yep, we're totally serious, plastic can affect your sperm health. Most plastics, such as containers and refillable bottles contain a chemical called BPA, which can seep into your food and drink.
Without realising, BPA can affect your hormones, causing havoc with your fertile sperm health. So, if you're not already, switch to BPA-free plastic, or no plastic at all!
Also Read: Effectiveness of Prostate Massage Therapy for Erectile Dysfunction
Unsure where you sit on the scale of healthy sperm? Here's how to make your sperm stronger and increase sperm volume, too.
Sperm health: How to make your sperm stronger
Wondering how to make your sperm stronger and produce healthy, potent sperm?
Let's find out.
1. Eat well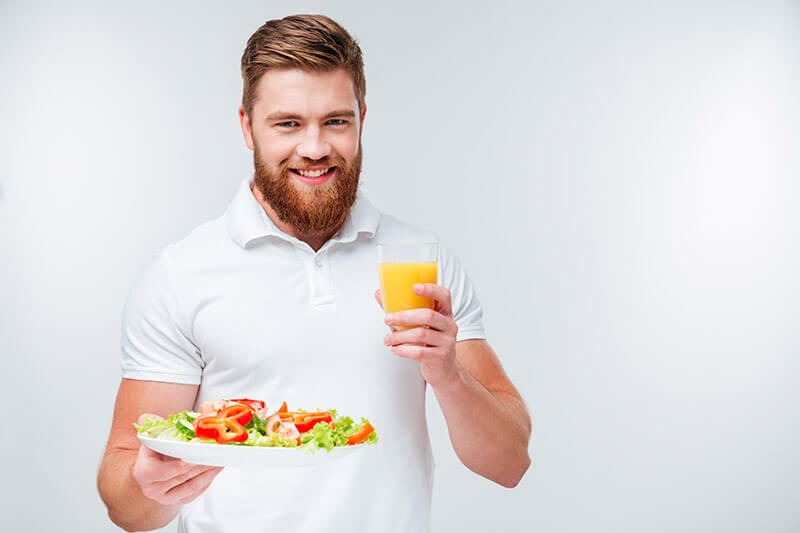 I'll say this once and I'll say it again, following a healthy diet can benefit your junk (and your sperm health) in many ways. You'd be nuts not to do it.
So put down that burger and fries and switch it up with healthier alternatives. Cut back on sodas and caffeine and instead try adding plenty of water into your regime.
Too many processed foods, snacks, candy and dairy can impact your sperm health and it's just not worth it. Instead, fill your meals with fruits, veggies, fish, chicken and plenty of whole grains.
Here's how to produce healthy sperm with a healthy diet.
Get plenty of vitamin C – Wondering how to make your sperm stronger? Get lots of this crucial vitamin! Commonly found in berries, oranges, potatoes, spinach and tomatoes – studies have shown this vitamin to help increase sperm volume in a short amount of time.
Nuts – Yep, nuts can help your nuts. Almonds, hazelnuts and walnuts have shown to increase sperm volume according to research. And we're not talking a little increase either, some 16%!
Vitamin B-12 – Easily found in dairy, fish and meat, vitamin B-12 can play a key role in obtaining healthy sperm.
Lycopene – Responsible for giving tomatoes and watermelons their rich red color, lycopene reduces reactive oxygen species (ROS) in your body. This in turn can increase sperm volume and contribute to healthy sperm.
2. Change your underwear type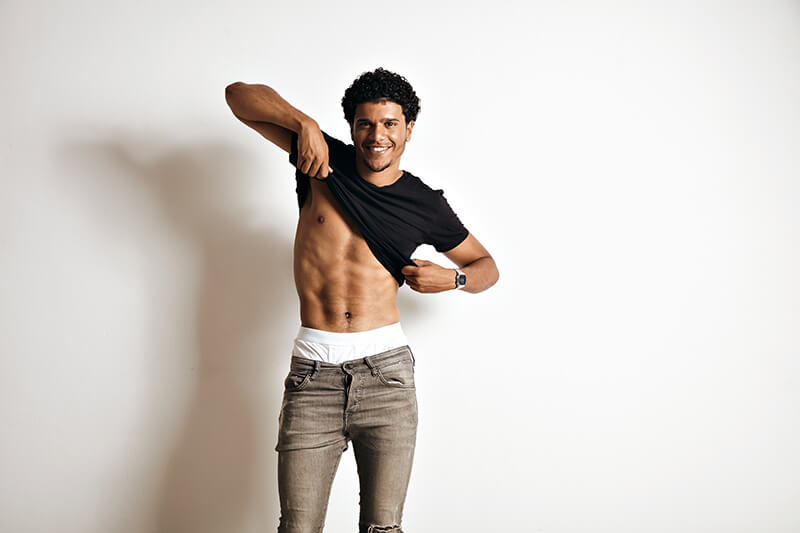 Long gone are the days of tight-whities – or so we thought. Many men still choose this type of underwear, unbeknown to the effects it can have on your healthy sperm.
Think about it, when your bits and pieces are being squeezed into a tight space and they're tucked up in your pants all day – it can't be good.
According to research, wearing underwear that allows your junk to breathe has been linked with increased sperm volume. So instead of suffocating your balls all day, let them breathe!
Opt for underwear that's a little less tight and you'll be well on your way to healthy sperm.
3. Get active
We all know that exercise is good for us, right? Whether it's heading out for a run or doing cardio in the gym, studies have shown that 15+ hours of exercise each week can increase sperm volume and improve sperm health.
Plus, if you're carrying a few extra pounds, regular exercise can help you shift the weight and improve your sperm health that way, too.
Regular exercise can do your mind and body the world of good, as well as helping you to relieve stress and built up tension. However, if you're going to get active, don't go overboard.
Research has shown links between a high BMI and low activity levels, as well as excessive exercise in the form of jogging, cycling or climbing potentially decreasing your sperm health.
Squashing your nuts and bolts on a cycling seat is not going to do anyone's sperm any good. If you're a keen cycler, try to limit your cycling time and mix up your workouts a little more. Or, ya know, get a much comfier seat.
4. Limit alcohol and caffeine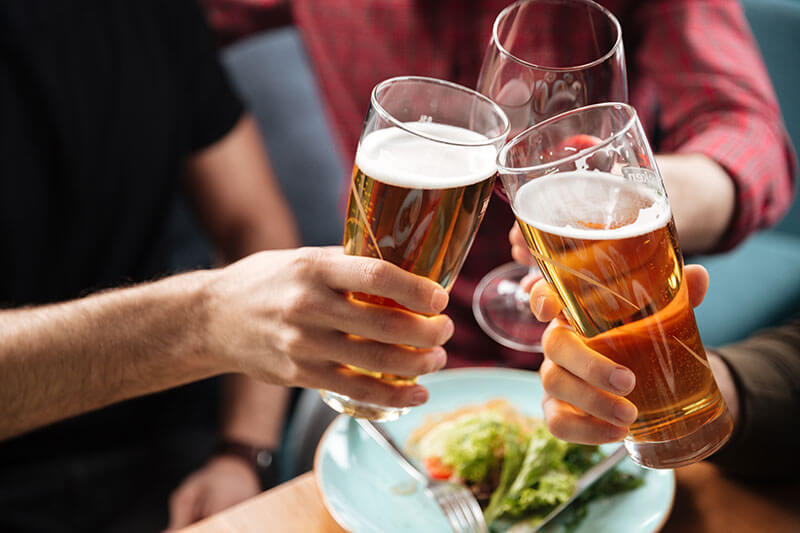 We all go a little crazy after too much sugar, and the same applies to caffeine. Typically found in sodas, energy drinks and of course – coffee – studies have shown that caffeine can impact your sperm health.
While the odd cup of coffee won't do you any harm, try to cut back where you can if you're looking to increase sperm volume and health. Not only will fizzy sodas and coffee do little for your body in terms of nutrition, they can also disturb your sleep and that all-important sperm of yours.
Also Read: Ways to Increase Sperm Count & Volume Fast
If you're a fan of a drink (or 10), it may be time to cut back on alcohol, too. One study revealed that drinking more than 5 units a week can have a huge impact on sperm health.
It's really not good, guys.
Ready for healthy sperm?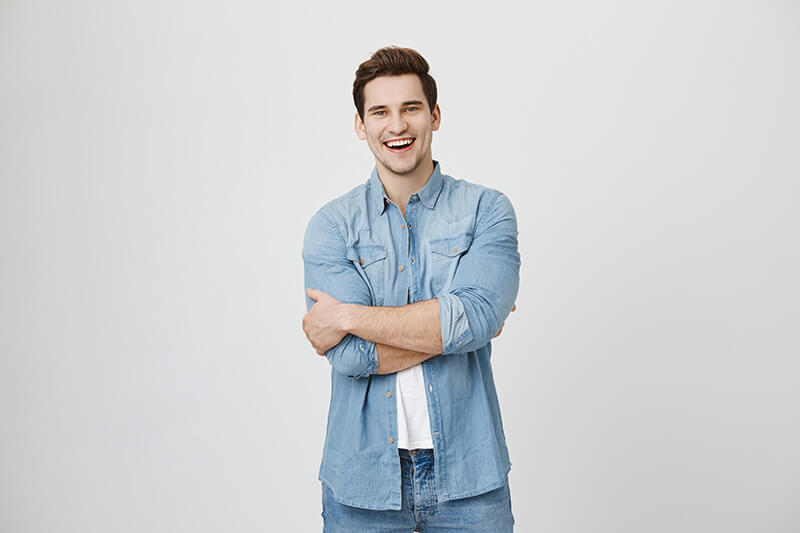 If you're worried that your sperm health is low, following these tips will get you well on your way to potent sperm and strong swimmers!
A combination of regular exercise, a healthy diet and maybe a change in underwear could improve your sperm health in no time.
So, if you're looking to increase sperm volume and produce healthy sperm, follow these steps! If you are trying to conceive, and you're worried about understanding the signs of healthy sperm (or low sperm count), head to a medical professional for further advice.
Looking to get your confidence back in the bedroom? Viasil's powerful and natural formula has been developed to help you fight back against erectile dysfunction.
Get ready for longer-lasting, more satisfying sex in no time.