In the same way we all have our favorite positions in bed, we also have our favorite spots that turn us on. These are places on our body that are sexually sensitive and even sometimes with just the slightest touch, it can send tingles down your spine and make your toes curl.
For men, it's not just the lips, nipples, neck and ears that are erogenous. In fact, the list can be endless if you and your partner are willing to do a little exploring and experimentation.
Take what you're about to read as a guide on what they are, how to find them and what to do with them to get you and your partner, the orgasm of a lifetime.
What is an erogenous zone?
An erogenous zone is a part of your body that has a heightened sensitivity and nerve endings that when touched, make you feel sexually aroused. Whilst you may already both enjoy the sex you're having, there are definitely other, often overlooked pleasure points that are worth discovering.
There isn't much research into why it is so pleasurable to be touched in these places, but some reasoning behind it could be:
You or your partner find the particular body part attractive and like to touch it
Many of these areas tend to be covered by clothing, this makes it more exciting to touch as they're less accessible
These areas are so sensitive because the nerve endings or not often touched
Now we know a little more about what an erogenous zone is, let's take a look and find out where they are.
Scalp
Now, we all know how nice it feels to have our hair stroked or scalp massaged. The reason it feels so good and sometimes arousing is that our scalp is full of nerve endings, making it sensitive to massage.
Also Read: 11 simple habits to improve sexual performance and stamina
Running your fingers gently over the scalp and tickling behind the ears is a great way to boost the pleasure in the bedroom. Playing with your partner's hair and gently stroking their scalp is also a great way to relax, post orgasm.
Fingertips and palms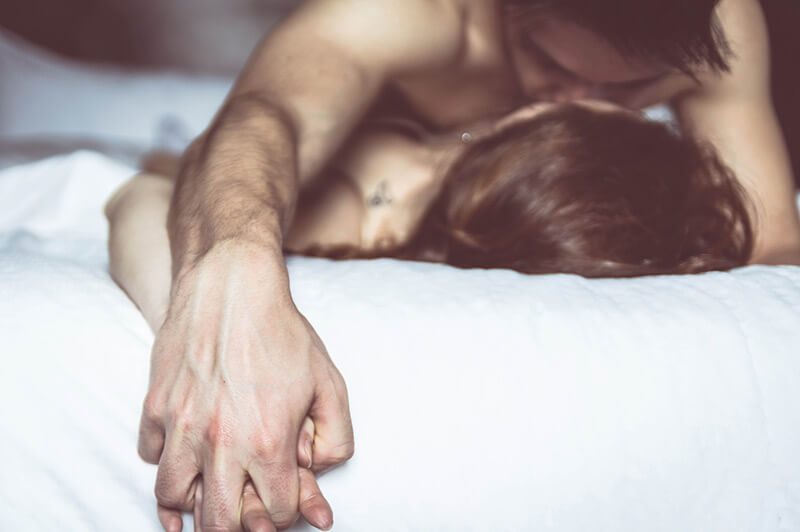 As your relationship progresses into something more, don't let yourself forget that most chapters of intimacy simply begin by holding hands. The next time you're in the mood for a steamy session with your partner, try doing something more than just holding their hand.
Chocolate is a natural aphrodisiac, why not dip your partner's fingers in chocolate and arouse your partner by sensually sucking it all off? Sounds great right?
Wrists
Your inner wrist is going to be a sensitive spot as it is a pulse point. You can take advantage of this and set the mood by gently caressing your partner's inner wrist whilst suggesting what's going to happen next.
If you're looking to take it up a level, perhaps trace circles across their inner wrist with your lips and tongue.
Earlobes
This is usually up there as one of the top erogenous zones due to the fact there are hundreds of nerve endings on the inside of our ears, making it super sensitive. Drive your partner crazy by nibbling on their ear lobe or swirling your tongue into their ear.
Nape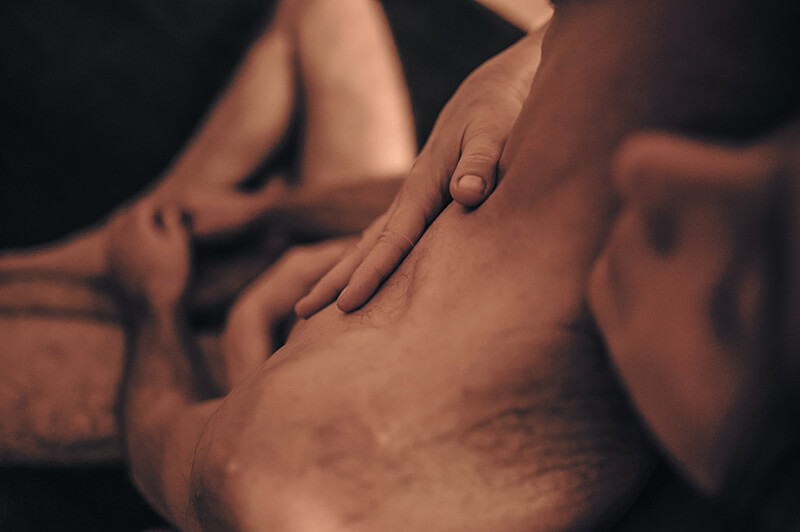 Hickeys make sense now, don't they? This part of the body is an erogenous one for almost everyone. If you're looking for the most sensitive part then you're going to want the nape, the back of the neck.
You could build up on this by starting with kissing the sides of your partner's neck and then moving to the nape. Perhaps also use your fingers and tongue to stimulate the area.
Armpit
For most people, the armpit is an incredibly ticklish part of the body. However, it is also considered an important erogenous zone too. If this is for you, you can gently caress them with your fingers, smell or even kiss them. You'll find what is enjoyable and pleasurable for both you and your partner, you never know, the armpit could be the place.
Lower abdomen and navel
Another sensitive area on our bodies is the lower abdomen, it is all the more interesting to explore as it is just above your junk. Tying this in with several of the other erogenous zones and teasing your partner before the main event will only make it more exciting.
Sacrum
The sacrum, or the small of your back, is the triangular bone at the bottom of your spine, just above your hips. There are many sensitive nerves in this area that go all the way to your junk. So, stimulating this has to got feel pretty great.
Inner thigh
For both us men and women too, the inner thigh is incredibly sensitive. As this is so close to our junk and scrotum especially, even the slightest touch can make you quiver.
Also Read: 4 sexy games to play in bed
Did you know we have something referred to as the gluteal fold, which is where the top of your tight meets your butt. It's also sometimes called a passion point. It's possibly why some people like to be spanked… why not ask your partner and give it a go?
Erogenous zones down below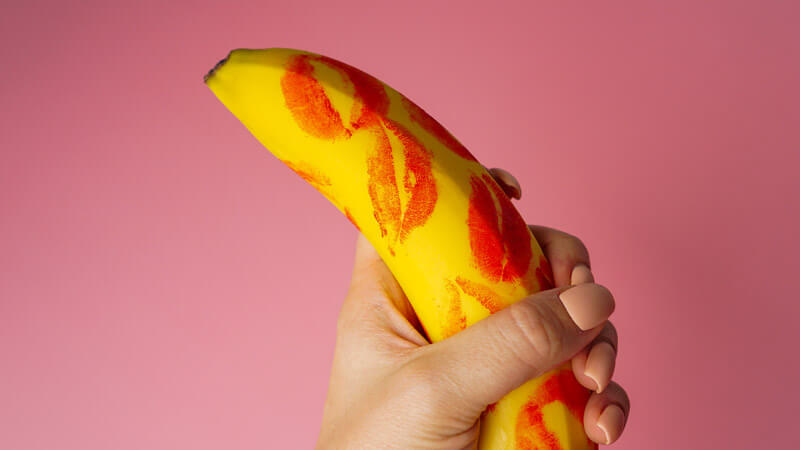 Right, these next ones are more for a man's stimulation, but it's all an education, right? Anyway, your partner will likely also experience pleasure themselves from this too!
Glans
So, the glans penis is the rounded head of your junk. This is the most sensitive part of your dick as it has over 4000 nerve endings. You can be teased by being licked or kissed but to go all in, the head can be taken into your partner's mouth and have their tongue swirled around it.
Scrotum and testicles
There is much to be said about having balls etc, but ironically testicles are actually the most sensitive part of a man's body. Here you'll find dangling nerve endings ready for attention.
For maximum pleasure, your partner could massage your balls whilst giving you a hand job. They can then gradually amp it up with some oral stimulation.
Foreskin
For those men out there who are uncircumsized, the foreskin is a great erogenous zone. Whether it's oral pleasure or a hand job, anything works absolute wonders here! To make it feel even better, try retracting back and forth.
Prostate
Now, the prostate, also known as the P spot, is a gland the size of a walnut that can be found around 2 inches inside the rectum.
Having this area stimulated can lead to incredibly intense orgasms. Stimulation can be with a lubricated finger or vibrator if you're comfortable with that.
Alternatively, your prostate can also be stimulated externally by massaging your perineum. This is because your perineum's nerve endings are attached directly to your prostate.
Perineum
The aforementioned perineum is an area of really sensitive skin that runs under the scrotum, to the anus. If you're masturbating, why not reach out and tease your perineum as you are about to ejaculate. You may be confused now, but you'll thank us later.
The long and short of it
Well, guys, there you have it, a potential 15 new places for yourself and your partner to enjoy exploring. Take your time with it and enjoy the experimenting. Use our advice to up your foreplay game and make things more exciting.
It is worth noting though, that what one man may enjoy, another may not. We are all unique and become aroused by different things.
Really want to up your bedroom game?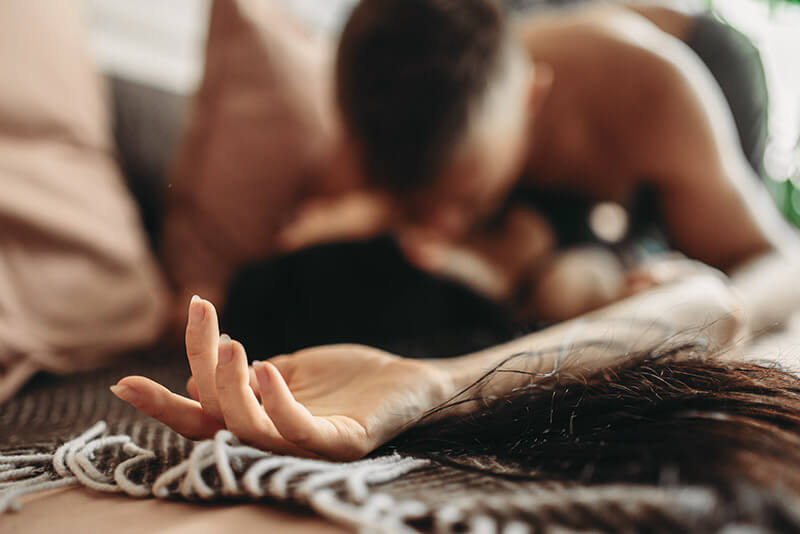 If you want to make this even more fun for you and your partner, Viasil is the perfect match! Our 100% natural formula that will have you feeling stronger, harder and ready for action.
Get yours today!