As men, there's nothing worse than our sex drive taking a hit. Of course, there are natural things in life that may get in the way of our mojo, but I'm talking about a long-term flagging here!
Either way, it's likely we enjoy sex (a lot!) when we do get there, but sometimes it can feel as though our libido is holding us back from jumping into bed more often. Am I right?
If that sounds like you, don't worry, I totally get you. But that doesn't mean you have to suffer in silence. Your diet can actually play a crucial role in your sex drive. So if you're stuck in a rut of junk food, it's time to snap out of it and start cooking meals that not only taste great, but boost your libido at the same time.
Let's jump into it.
Recipes to boost your libido
Your overall health is incredibly important when it comes to sex drive. Whether it's regular exercise, drinking plenty of water or eating foods high in those healthy fats. It matters.
You've likely heard of 'aphrodisiacs' before now. Well, these delicious foods are certainly going to help kickstart your libido once again.
Mason jar apple cinnamon overnight oats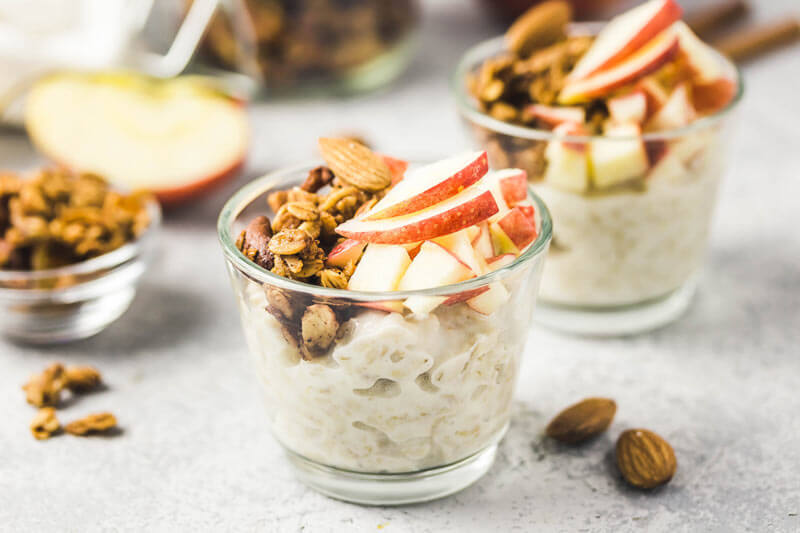 Servings: 1
Ingredients:
½ cup rolled oats
1 tsp cinnamon
1 packet stevia
1 Tbsp maple syrup
½ cup unsweetened almond milk
1 small apple, chopped
1oz raw almonds, sliced
How to make:
Add oats, cinnamon and Stevia into a Mason Jar.
Add almond milk and maple syrup and stir.
Add the chopped apple on top and refrigerate overnight.
Top with sliced almonds and sugar free syrup (optional) just before eating.
Also Read: Ready to get fruity? 5 fruits to supercharge your sex life
Salmon avocado salad
Servings: 1
Ingredients:
4oz wild salmon, raw
1½ cups green leaf lettuce
6 cherry tomatoes, halved
½ avocado, diced
½ Tbsp extra virgin olive oil
1 Tbsp white wine vinegar
2 tsp cilantro
How to make:
Preheat the oven, place salmon on a broiler pan, season with salt and pepper.
Broil for 10-15min (depending on the thickness of salmon) until fish flakes with a fork.
Cut lettuce into bite-sized pieces and place in a large bowl, add tomatoes, and avocado. 4. Drizzle oil and vinegar over salad and toss.
Sprinkle it with cilantro and top with salmon.
Pumpkin spiced overnight oats
Servings: 1
Ingredients:
½ cup rolled oats
⅓ cup plain Greek yogurt
½ cup almond milk
¼ cup pumpkin puree
1 tsp pumpkin pie spice
1 tsp vanilla extract
1 tsp sugar free maple syrup
How to make:
Combine all ingredients into a bowl.
Stir and pour into a mason jar.
Let it sit overnight in refrigerator.
Ketogenic meatballs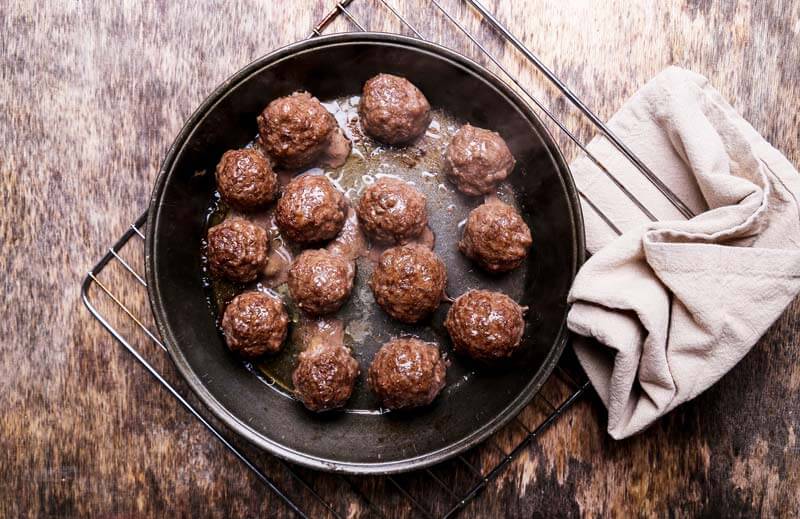 Servings: 4
Ingredients:
16 oz ground beef or ground turkey
¾ cup shredded Parmesan cheese
1 egg
1 tsp salt
½ tbsp dried basil
½ tsp onion powder
1 tsp garlic powder
½ tsp ground black pepper
3 Tbsp olive oil
1¾ cups canned whole tomatoes
2 Tbsp fresh parsley, finely chopped
1 cup fresh spinach
2 oz butter
5 oz fresh mozzarella cheese
Salt and pepper
Also Read: Is it possible to break your junk?
How to make:
Place ground beef, Parmesan cheese, egg, salt and spices in a bowl and blend thoroughly. Form the mixture into meatballs, about 1 oz each.
Heat up the olive oil in a large skillet and sauté the meatballs until they're golden brown on all sides.
Lower the heat and add the canned tomatoes. Let simmer for 15 minutes, stirring every couple of minutes. Season with salt and pepper to taste. Add parsley and stir.
Melt the butter in a separate frying pan and fry the spinach for 1-2 minutes, stirring continuously. Season with salt and pepper to taste. Add the spinach to the meatballs, and stir to combine.
Serve with mozzarella cheese on top, torn into bite-sized pieces.
Pumpkin and avocado pie
Servings: 4
Ingredients:
½ cup granulated sugar
1 cup unsweetened almond milk
1 tsp cinnamon
1 tsp vanilla extract
½ tsp salt
¼ tsp cloves
½ ripe avocado
1 inch piece of ginger root (or ½ tsp ground ginger)
2 eggs
1 15oz can pumpkin 1 9-inch pie shell (unbaked)
How to make:
Pre-heat oven to 450F.
Combine sugar, cinnamon, salt, and cloves in a large mixing bowl. Set aside.
Place almond milk, avocado, vanilla, and ginger into a blender and blend on high speed until smooth.
Add eggs to the blender and blend on low speed until combined.
Add avocado mixture and canned pumpkin to sugar mixture and stir until combined.
Pour mixture into the prepared pie shell and bake at 425 for 15 minutes.
Reduce heat to 350 degrees and bake for 40 minutes.
Cool on a rack and serve with whipped cream if desired.
Also Read: 10 ways to give yourself (and your partner) a boost
Tofu Mexican bowl
Servings: 1
Ingredients:
6oz tofu, extra firm
1.8oz organic canned black beans
1.8oz white rice, cooked
½ small avocado
4 cups romaine lettuce
½ cup cucumber
2 Tbsp hemp seeds
Tex Mex seasoning
How to make:
Cook tofu and rice as per package directions.
Add all ingredients into a bowl and season with Tex Mex seasoning.
Finish off with a squeeze of lime for some extra zest.
Ready to boost your libido?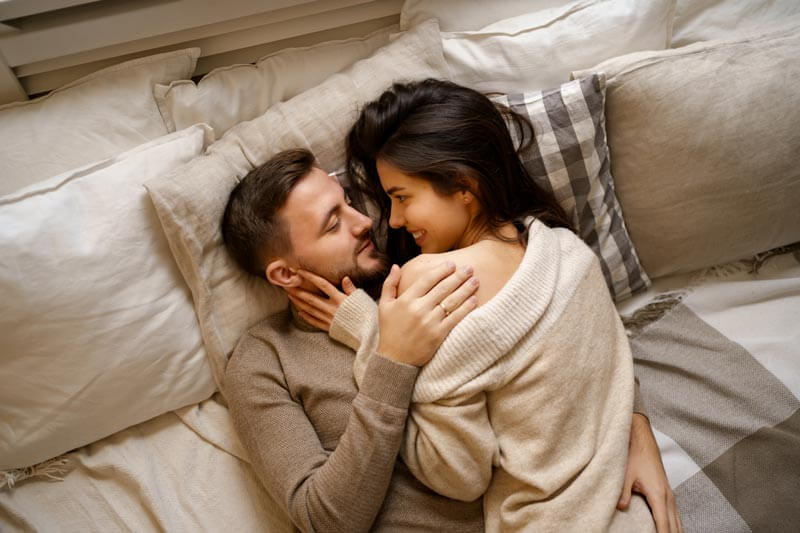 A flagging libido can have a huge impact on your life, but that doesn't mean it has to stay that way.
Alongside Viasil – a unique and 100% natural male performance enhancer – these recipes will work to rocket your libido in no time.
So the question is… Are you ready to jump back in the sack with confidence? Go get it, guys.